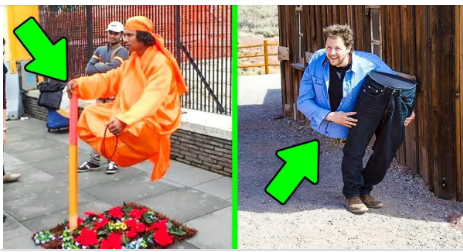 Turning coffee into coins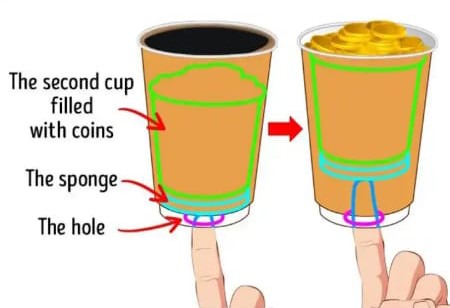 This secret is very popular in the world and was performed first by David Blane. The trick involves two coffee cups one cut into half and the other one just normal. Then the normal one has a hole underneath and a sponge inside. He then places the half cup with coins inside the normal one, so when you just push through the hole the coins will appear. The sponge is used to absorb the coffee
The magic sword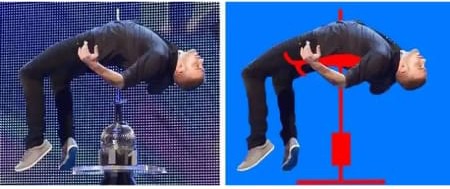 The magician has a special equipment or construction under his clothes so when he falls on a sword, the tip of the sword hides and he balanced on. There is a mechanism in his chest that pushes out a fake sword making it look like he has been impaled
Pulling card out of thin air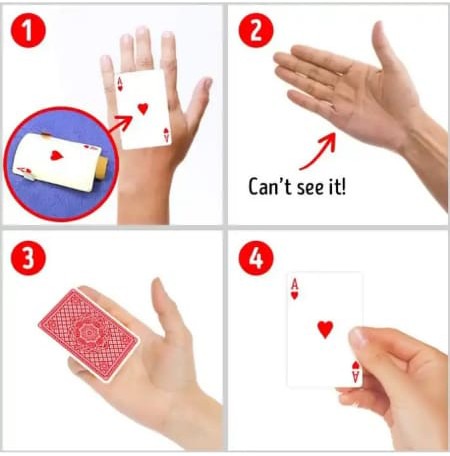 There are some different ways to do this but most skilled magician do not need any devices or equipment to show this trick. It involves a special card holder at the back of a hand, device allows the magician to pull cards out of thin air.
Bullet Catch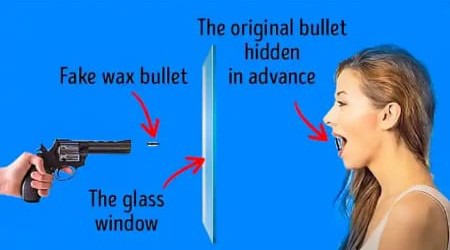 This trick might seem so dangerous but with a lot of preparation and sleight of hand it is very easy to perform. The magician exchanges the bullet signed by a viewer with a wax one. He loads the duplicate into gun and fires. The wax melts spraying the melted wax on the glass forming something like a hole on the glass. He gets the original bullet out of its shell, concealing it in his mouth until the reveal
Balloon swallowing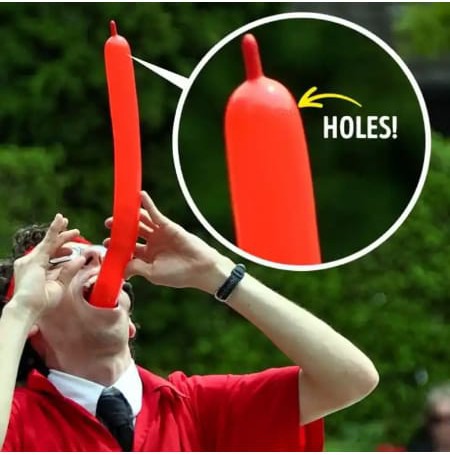 This trick requires speed and accuracy. The balloon has a hole so when the magician swallows it, he presses it against his tongue so that the air gets out of the balloon. This create an illusion that he is eating the balloon. The magician also need to hurry after he has inflated the balloon so that the air might not get out before the trick
Run over by a truck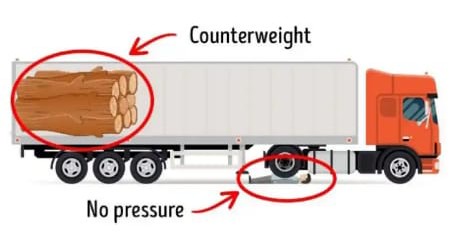 Now one can survive being run over by a truck. This trick depends on the laws of physics where weight is placed on far side of the truck and audience cannot see and this shifts the balance of the truck allowing the wheels on the lighter side to roll over the person successfully
Water suspended in air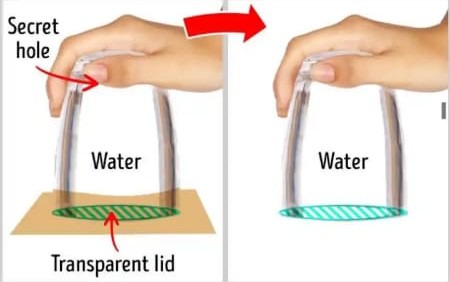 This trick also plays by the physics laws. The magician puts water into a glass, places a card board under it and turns the glass upside down. The cardboard holds the water because of the vacuum inside the glass. But the water does not pour our even after removing the cardboard, this is because there is a small hole at the bottom of the glass that holds or releases water.
Levitating objects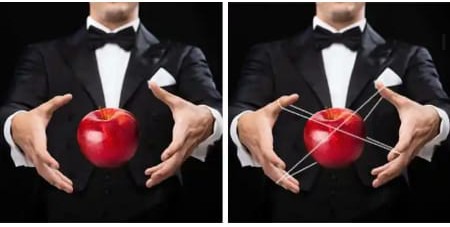 Depending on the object you are going to levitate, you will need a very thin rubber band and a pencil to hide in your sleeves. Techniques may different according to objects but the idea is the same; to fix the support so no one can see it.
Content created and supplied by: BenRCtheCreator (via Opera News )