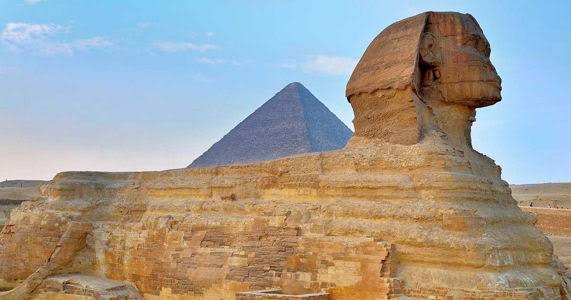 The mighty pharaohs of Egypt and their Engineers are the masters of building big in their times. But why did the Pharaohs commit the resources of an entire Empire to these monuments? 
Rising out of the desert on the edge of Cairo the Great Pyramid of Giza stands at over 450 feet tall built around 2500 BC. It was the tallest structure on Earth for more than three and a half thousand years.
The pyramids were the final resting place of Pharaohs. The ancient Egyptians believed the body is needed for the soul to reach the underworld and gain eternal life. 
In his study, Archaeologist Mark lehner has studied this Monument for over 40 years. He said, "the whole pyramid was about this place and this sarcophagus. The intricately carved sarcophagus holds khufu's mummy. The rest of the king's chamber is filled with Treasures of unimaginable wealth placed alongside everyday objects, like chairs bread and beer everything a pharaoh needs to live in the afterlife."
Since the inside were byild with precious stones, this instantly makes it a target for grave Robbers from the moment. Then the Pharaoh were sealed inside. This is how the khufu's engineers protect the Pharaoh and his treasure.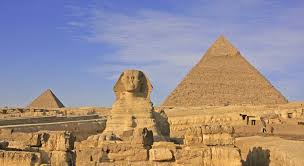 A solid walls 260 feet thick surround the chamber's leaving the passageways as the weak link. So at the king's chamber workers carve out a set of grooves just outside the entrance and fit free massive granite slabs, which workers drop down. Once the Kings mummy is safely inside to block the entrance to the passageways below. They fit three even bigger Granite blocks to access the inner sanctum they completely conceal the entrance under a seamless layer of limestone. The builders hoped that these three layers of defense will keep robbers out outside the king's chamber.
Pharaohs hopes when he dies his mummified body will lie undisturbed for eternity. Allowing it to reunite with his soul. Giving him immortality in the afterlife.
Content created and supplied by: Bettu2 (via Opera News )