A movable bridge is a bridge that has dynamic moving parts used to change the form of the bridge, to allow passage for boats. Most popular types of movable bridges which includes a drawbridge or a bascule bridge (tail bridge), but you can also find a rectangular bridge, a swing bridge, a tilt bridge, a vertical-lift bridge and a transporter bridge.
Built from 1886 till 18, this symbol of London is a combined bascule and suspension bridge in London over the river Thames, it is close to the tower of London, that's where it got its name. It is one of the most famous bridges in the world and most famous movable bridge. The lower deck which is the bascule deck can open to an angle of 86 degrees in 5 minutes. The two bascules weighing over 1000 tones each.
Slauerhoff Bridge (The Flying Drawbridge), Leeuwarden, the Netherlands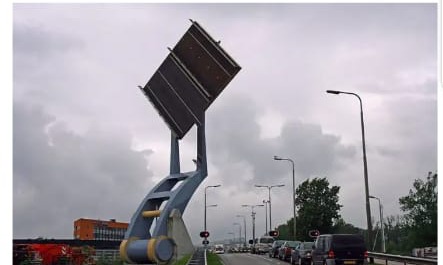 It is a fully automated bascule in which a section of the area is impressively swung in the air to allow boats to pass. The section of the road that is raised is 15 m by 15 m and raised to degrees.
Gateshead Millennium Bridge, Newcastle, England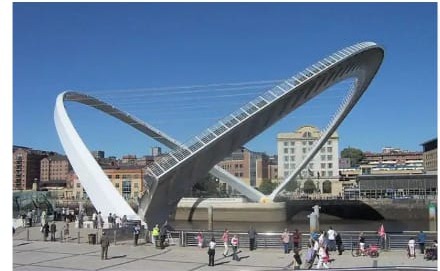 It is an award winning pedestrian tilt bridge spanning the River Tyne in Newcastle. The bridge opened to the public in 2001 and sometimes referred to as the Blinking Eye Bridge or the Winking Eye Bridge
Pont Jacques Chaban-Delmas, Bordeaux, France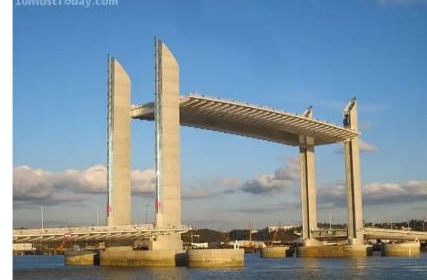 It is a vertical-lift bridge over the Garonne River in Bordeaux. Opened in 2013, it has a total length of 670 m and longest span of 100 m, making it the longest vertical-lift bridge in Europe.
Puente de la Mujer, Buenos Aires, Argentina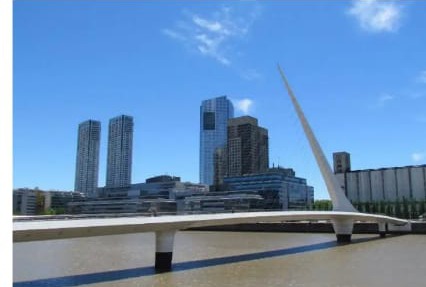 Also called the Women's Bridge, kit is a beautiful pedestrians bridge that opened in 2001, it resembles a woman dancing tango according to local.it is located in Puerto Madero neighborhood, a water front area which is considered to be the one of the city's attractions. The bridge is a swing bridge that part of it rotates 90 degrees in order to allow water traffic to pass.
Horn Bridge, Kiel, Germany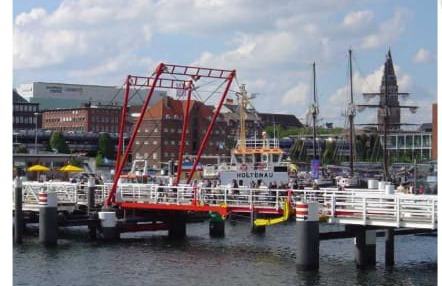 It may not be the largest bridge in the list but it is rather unique type of movable bridge: a folding bridge, built in 1997, it has a main span of 25.5 m and spans the Horn River, connecting the city center with the Gaarden quarter. The bridge folds once an hour to allow ships to pass.
 Vizcaya Bride, Biscay, Spain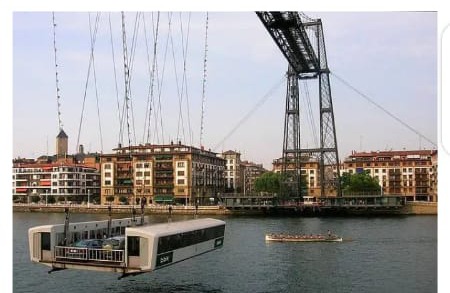 It is a transporter bridge that links the towns of Portugalete and Las Arenas in Biscay province. A transporter is a type of movable bridge that acts like a horizontal elevator: a section of road runs from side to side carrying cars. Built in 1893, it is the world's oldest transporter bridge as well as a UNESCO world heritage site. The bridge is 164 m long and can carry 6 cars and several dozen of passengers from one side to other in 90 seconds.
Content created and supplied by: NastieEddie (via Opera News )