The forbidden city is the largest ancient palatial structure in the world. It took 14 years to build from the year 1406 to 1420. It is said to be built by over one million workers including more than one hundred thousand craftsmen.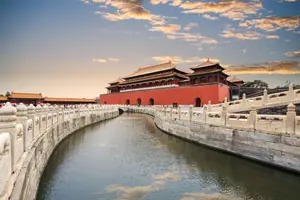 It covers around 15 hectares of floor area which is equivalent to 38 acres. The palace is said to host over 14 million visitors per year. That is around 80, 000 visitors per day.
The forbidden city, which is the palatial heart of China, is said to be a home to twenty four emperors. It was named ' forbidden city' because in the past, commoners were prohibited from entering the Forbidden City without permission and only imperial families and invited high officials can enter.
Still only 60% of the museum is currently open to the public.
It is the home of best collection of chinese historical in artifact in the world.
Interesting facts about the forbidden city.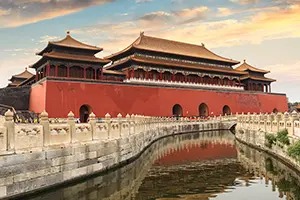 1. The Forbidden City has special guards - cats.
There are so many cats living in the Forbidden City. When you visit the Forbidden City, you may come across some of them.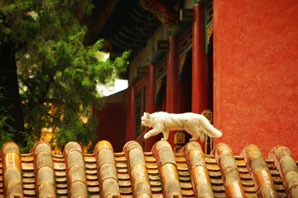 Why does the Forbidden City have cats? It is because many concubines kept cats in the palace
Those cats remained in the Forbidden City for generations. Therefore, some of the cats in the Forbidden City are the descendants of those royal cats.
Other cats are from outside.
They move around the palace and catch mice for food.
These cat are said to guard the forbidden city.
2. It is the home of Chinese historical artifact.
Every detail reflects features of traditional chinese architecture and the rich chinese culture.
3. The outer courts has no trees.
The museum has two courts. The outter ceromonial court and the inner residential court. The inner courts has many trees but the outter court has no trees.
4) The forbidden city was a home of twenty four Chinese emperors.
5. The forbidden city is Chinas popular tourist attraction.
Due to its unique beauty and amazing features the museum therefore boost around 14 million tourist per year. And even more during national and international holidays.
Only 60% of the city is open to public.
7) You can visit the Forbidden city without a visa.
Beijing became 144 hours visa free back in 2017. Many people have taken advantage of this to visit the museum within those six visa free days.
The place is a must see for every one who is lucky enough to visit Beijing.
Content created and supplied by: Loisekim (via Opera News )