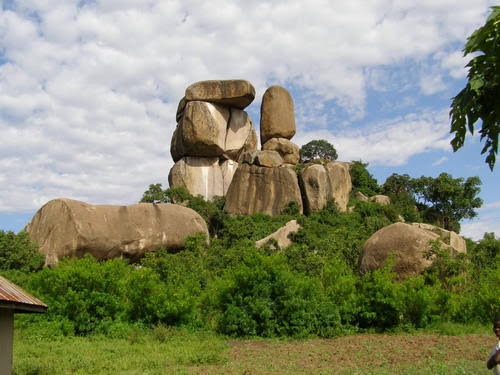 This article is about one of the most iconic stones in Kenya with an extraordinary foundation and symbolic arrangement. Popularly known by the locals, tourists and most Kenyans as 'Kit Mikayi', the stone is located in Seme, Kisumu County. It is near the Kisumu-Bingo highway, around 30 kilometers from Kisumu Town.
The name 'Kit Mikayi' is a term in the Luo dialect meaning 'The Stone of the First Wife'. It attracts tourists from all over the country and Tanzania, Uganda, Rwanda, Burundi, Nigeria, South Africa and other African Union (AU) countries. However, most of its tourists come from other European countries like Germany, France, Netherlands, Italy, England and even the United States of America (USA) and Asia.
The Story Behind It
The story and the name behind the stone began with a legendary man who was known as Ngeso. Ngeso was so much in love with the stone that he could wake up early in the morning and head straight to the caves within the stones and spend the whole day there. He preferred the company of the stones more than anything he ever owned.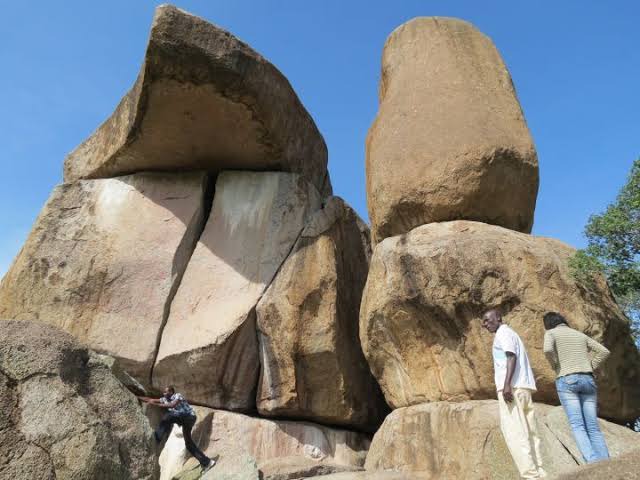 His continued stay at the caves forced his wives to take breakfast and lunch to him. Ngeso's friends and fellow village elders would come home looking for him and his wives would tell them that he is at his first wife; loosely translated as kit mikayi. That's how the stone became known by its traditional name that is popular up to date.
Symbolic Meaning
The structural arrangement of the stones is symbolic of the polygamous life in the traditional Luo society whereby the middle stone at the middle represents the first wife's house. On the left side of Mikayi's house is the third wife's house known as Reru while on the right side is Nyachira's house, third wife.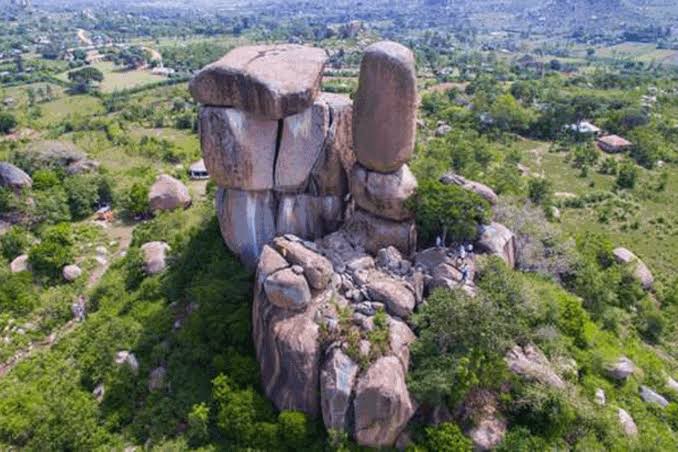 It also reflects the nuclear family that was a common phenomenon in the Luo community and other African cultural settings and traditions. In the Luo nuclear family, the middle stone represents Ngeso as the head of the family followed by the first wife, second then the third wife. The first son's house referred to as 'Simba' is at the furthest end of the homestead as depicted by the stone arrangements.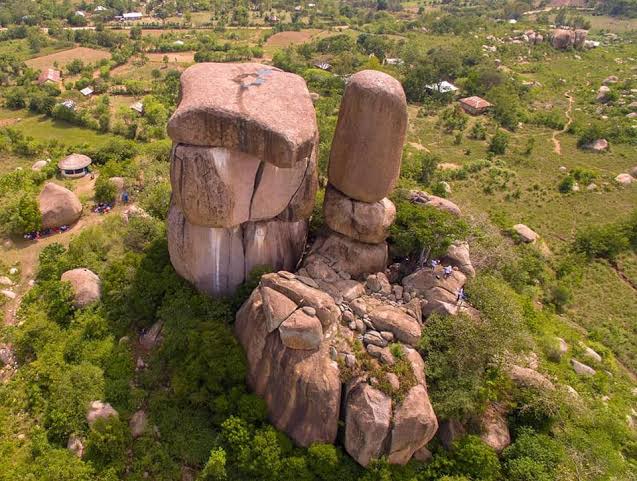 Just like the Muguno tree among the Agikuyu community in Central Kenya, Kit Mikayi is considered to be a sacred place whereby the Seme villagers or any other person can conduct his or her prayers to the Almighty God, known by the Luo community as Nyasaye.
Follow me for more informative articles, inspiration, instant updates and trending stories.
Content created and supplied by: Felicis.Marshall (via Opera News )