The tragic story of Sarah Baartman begins in South Africa where she was duped to travelling Europe to be put on displayed in 'freak shows' in England and France.
She was born in 1789. Baartman grew up to find work as a domestic help, while on this job she met a doctor who led her to Britain. She purportedly signed a contract agreeing to travel with to England, this seems questionable since she was illiterate.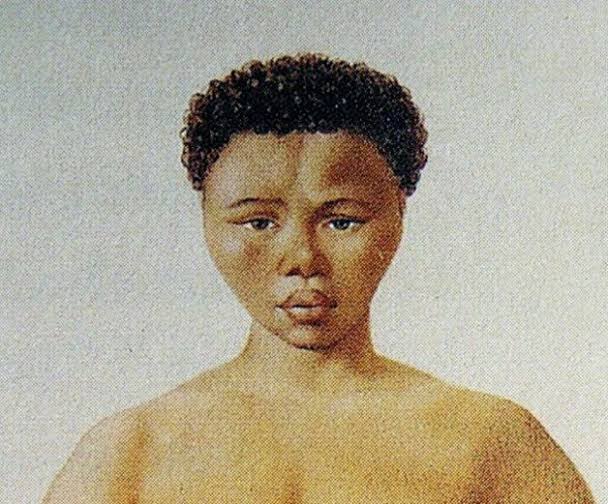 In London she drew a lot of attention because of her unusually large backside. The BBC reports that when she arrived in London she was placed in circus. Rachel Homles an author explains that she drew a lot of attention since at the time women with large bottoms were considered appealing and fashionable. She became an object of envy because she naturally had what other women desired. During that period women had to wear dresses that gave false impression of wide hips.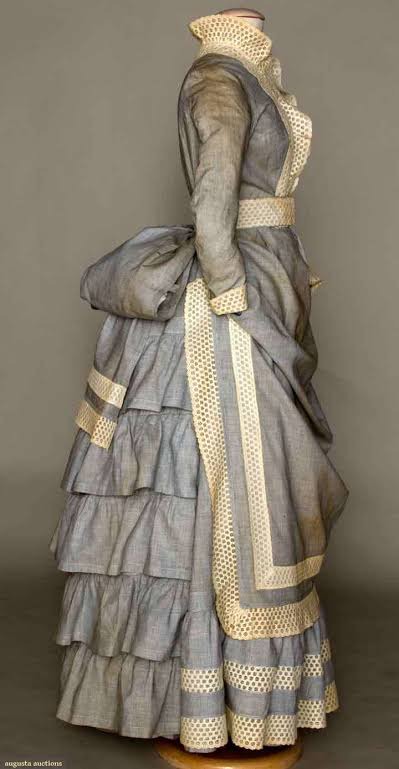 It is reported that while on stage she had to wear a tight flesh colored clothing, beads and feathers. She was also given a pipe to smoke for the amusement of her audience. Those who could afford used to display her in their homes where guests were reportedly allowed to touch her.
During the drive for abolishment of slave trade her 'employers' were taken to court for her mistreatment but were not convicted owing to the fact Baartman testified in their favour. Question still abound as to whether she did anything out of her own free will or that she was forced into that life. As time passed her show decreased in popularity and was moved to Paris.
In France she begun drinking and heavy smoking. Her new handler is also claimed to have prostituted her. She became the subject of study by scholars of the time who were interested in a field called "racial science" Her body was used in a prejudiced manner for racial comparison between blacks and Europeans.
The tragic life of Baartman came to an end at tender age of 26 in 1815. It is suspected she may have contracted syphilis or small pox. Her degradation did not end there, she was dissected and her organs put on for display until 1974. Even with the intervention of Nelson Mandela her body was only repatriated to her homeland in 2002, after intense years of negotiations and legal wrangles.
Content created and supplied by: Jay-1 (via Opera News )