Angel Falls is a waterfall in Venezuela. It is the world's highest ranked uninterrupted waterfall with a height of 979 metres (3,212ft) with this height consisting of a main drop of 807 metres(2,648ft) and a 400 metres (1,300ft) of sloped cascade and rapids below the drop and a 30 metre(98ft) high plunge downstream of the talus rapids.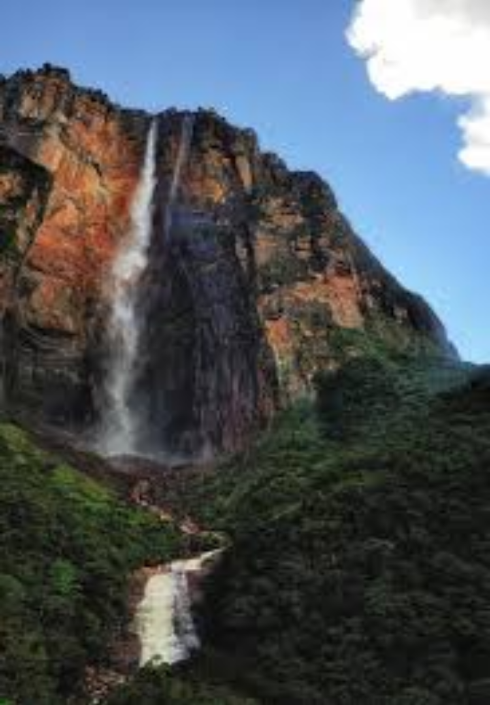 The waterfall drops over the edge of Auyan-tupei mountain in the Canaima National Park, Bolivar state, Venezuela. The falls was named after Jimmie Angel, a US aviator, who was the first person to fly over the falls on 16 November 1933 on a flight while he was searching for a valuable ore bed. Angel's ashes were scattered over the falls on 2 July 1960.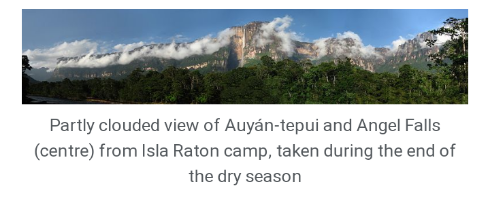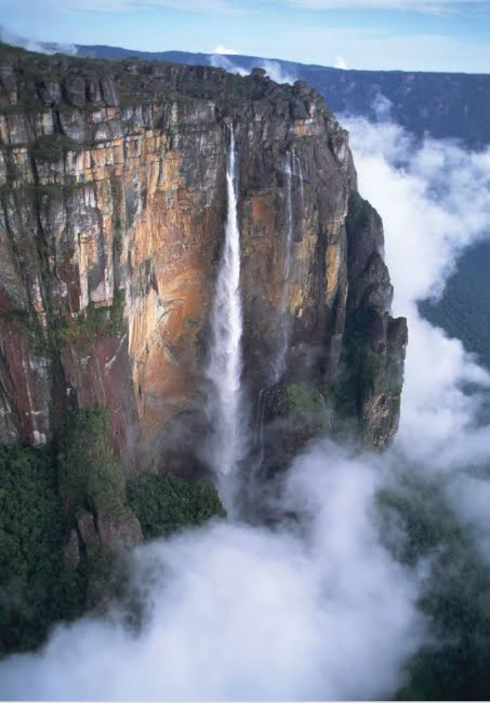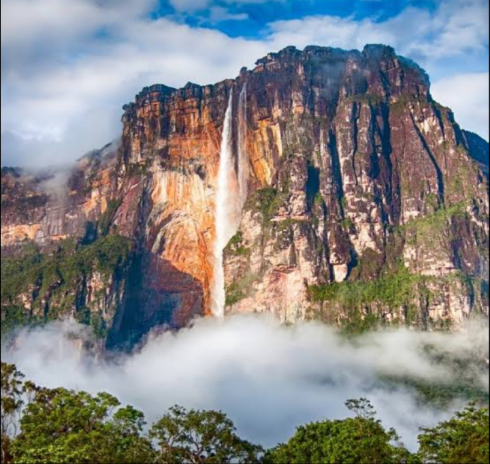 The first recorded European to reach the base of the falls was Latvian explorer Aleksandrs Laime in 1946 alone and was the first to reach the upper side of the falls in the late 1950s, by climbing on the back side where the slope is not vertical.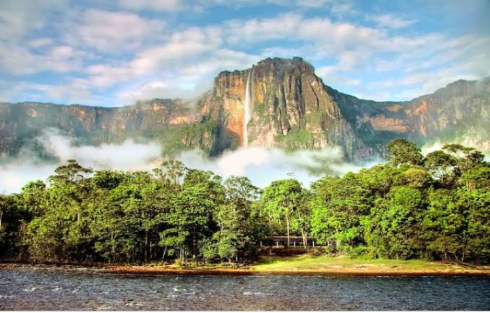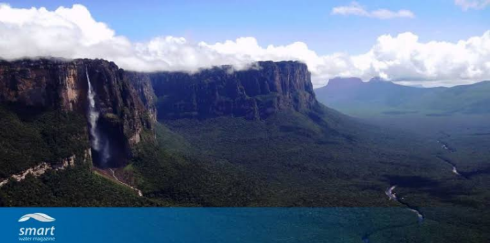 The first climb to the top of the cliff was completed on 13 January 1971 and it took the climbers nine and a half days to ascend and one and a half days to descend.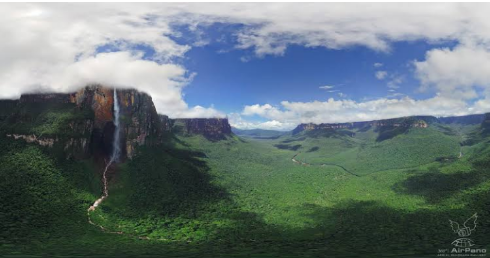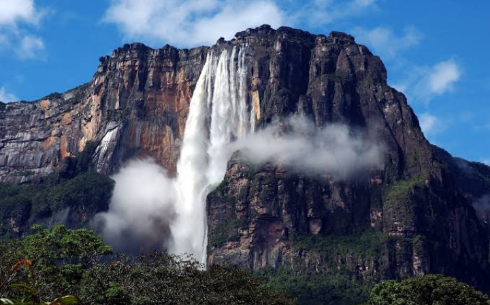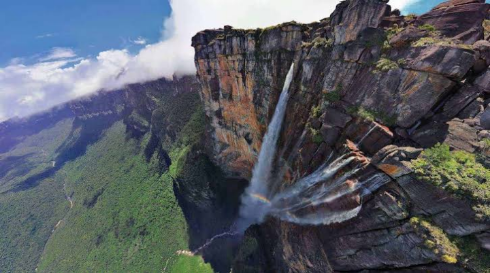 Angel Falls is one of Venezuela's top tourist attractions, though the trip to the falls is a complicated affair cause the falls are located in an isolated jungle. First you need to take a flight from Maiquetia airport or Puerto Ordaz or Ciudad Bolivar to Canaima Camp where you start a river trip to the base of the falls. These river trips usually takes place from June to December when the rivers are deep enough for use by the Pemon guides.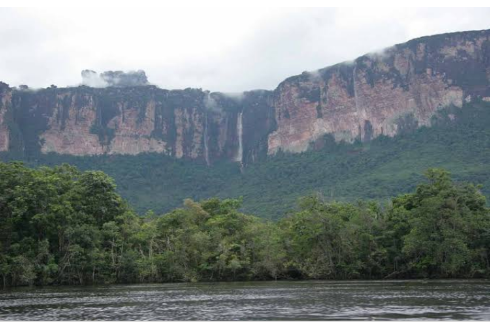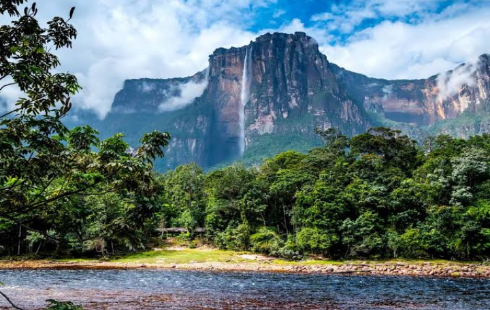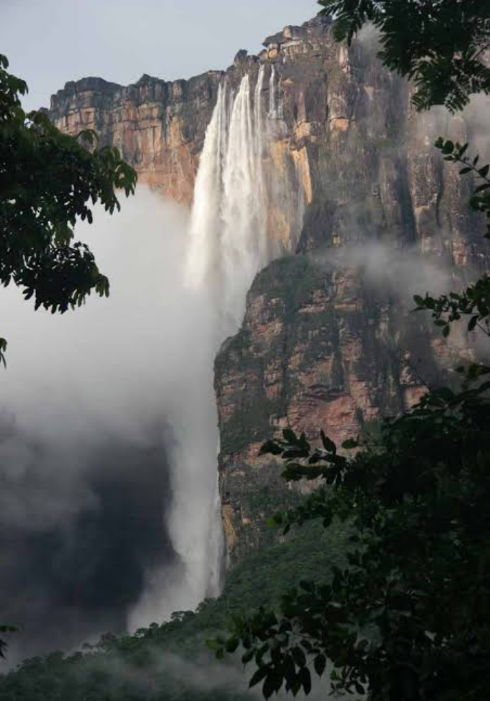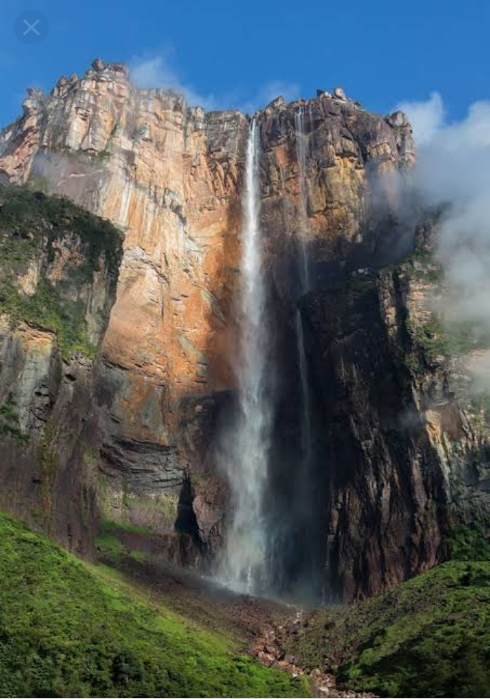 Content created and supplied by: NatureFeds (via Opera News )