Covid19 has really caused a major negative impact in our local tourism sector as Major cities and towns were virtually empty yesterday on easter holiday.
Many small businesses and hotels which were traditionally making profit on Easter holiday, recorded few customers, highlighting in painfull detail the effects of restrictions in Kenya's nescent economy.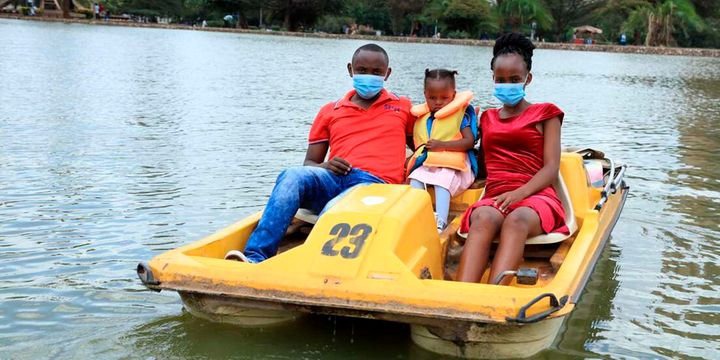 Uhuru Park which is a major spot family fun in Nairobi,it has recorded few families enjoying boat riding, horse riding and the carousel. In the Park there are So many young who have business and make Cash on Easter they have really suffered due to the that few local tourist visited the Park. In the man-made lake alone family was spotted riding a boat and many other vessels were remained unbooked.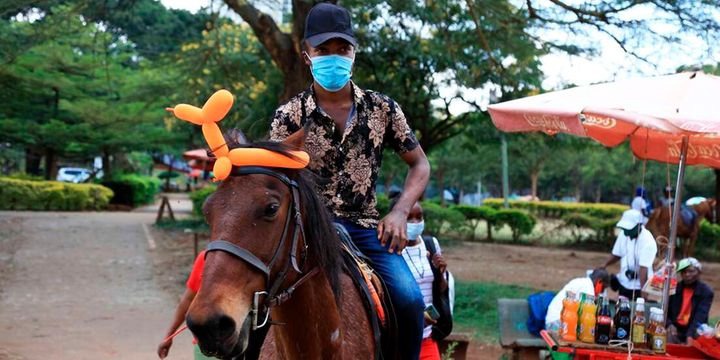 Horse riding in Uhuru park is loved by many family because is fun, in every Easter holiday many flocked in the place to ride horses and enjoy other doing activities but yesterday's Easter holiday, few family were spotted riding the horses.
This effects was not only experienced in the locked down counties but it was a major problem in other less affected counties like mombasa and lamu; beaches, hotels and other attractions sites had alow turn out. As usual in any kind of holiday like Easter beaches are flocked with people from different parts of Kenya.
Many of the tourists who visits the coast to enjoy the they holiday they come from the lockdown counties of Nairobi, Machakos and Nakuru due to restriction of movement from this places, hotels in the coast has suffered because of only few people were able to visit the place. May hotels in malindi and watamu had to be closed and lay off staffs.
Not only hotels and beaches were affected also transport sector Many youths in the coast region ferry people from one place to another especially in holiday the business is catchy, but yesterday's Easter holiday tuk tuk and motorcycle riders jobless as only afew manage to carry.
Content created and supplied by: Billysaya (via Opera News )