See What Online Scammers Did To This Person Through Facebook
Have you ever experienced the pain of being robbed online?If you have never experienced such,you must have heard of a person who was a victim of online scamming. As much as some online shops are legit,others are meant to rob people of their money.
Most of the times,online scammers use attractive pictures, persuasive language and even assure you that you can get commodities from their shops at the cheapest prices.
An anonymous person shared a sad experience she had with online scammers, with one Abena Manokekame on Facebook.
According to the person she was attracted to a Facebook advertisement selling t-shirts online .Since she was a dealer in the t-shirts,she chose to make orders and even went ahead to pay for them.
At the end of the day,she had lost her money. The t-shirts she had ordered were never delivered.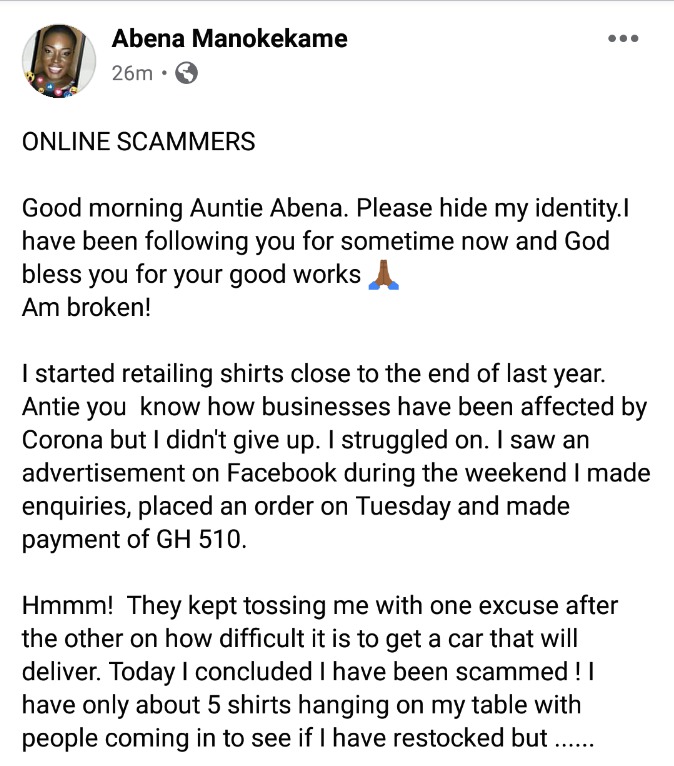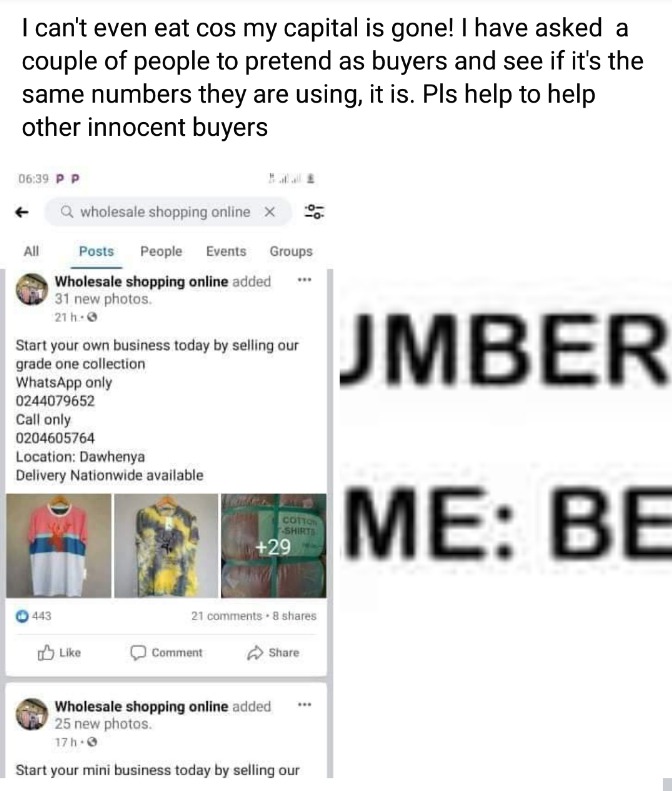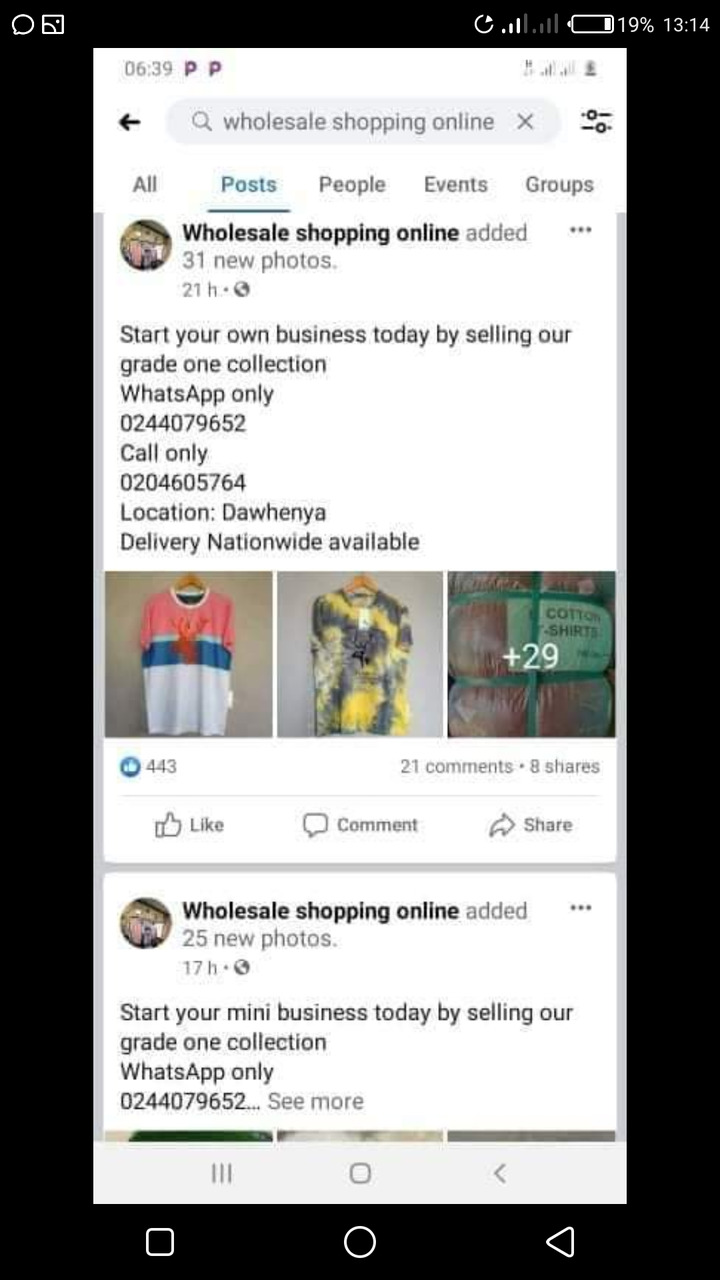 These were some reactions from fans who saw the story.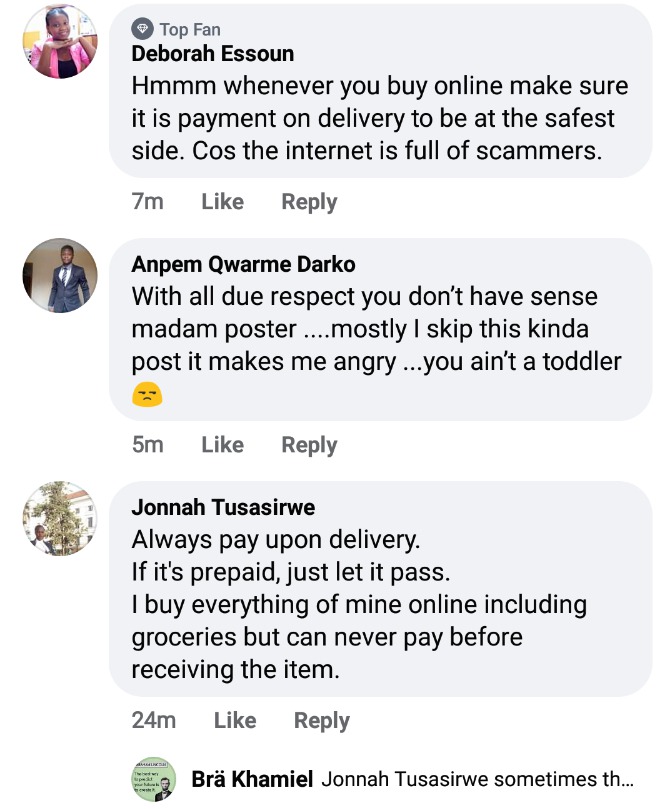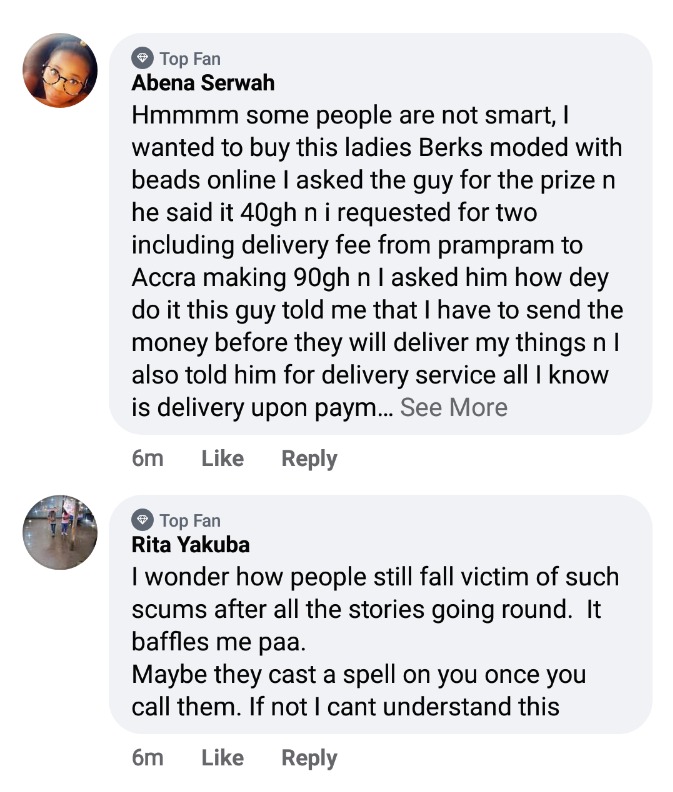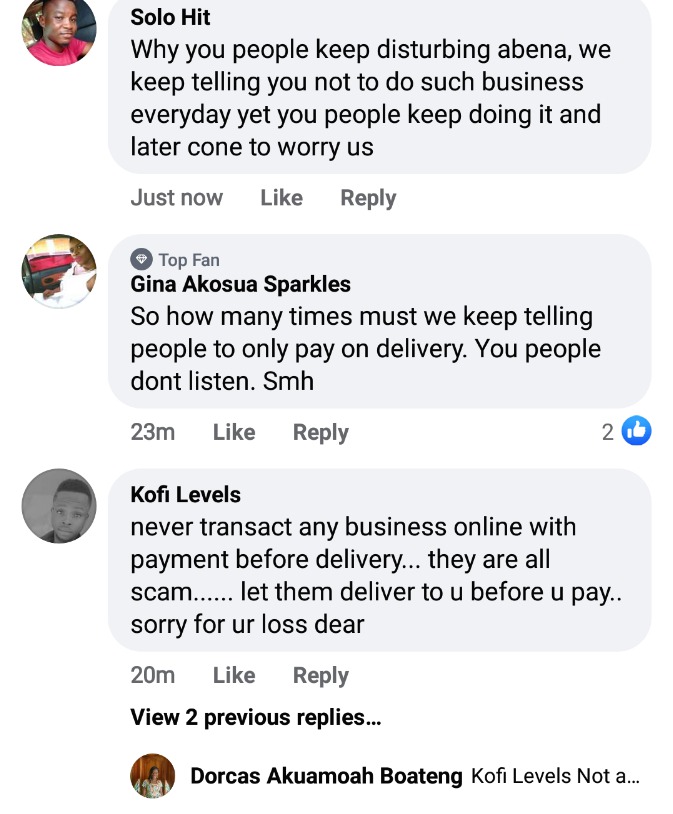 Share widely since the information might help an innocent buyer somewhere.
Content created and supplied by: Aciekay (via Opera News )