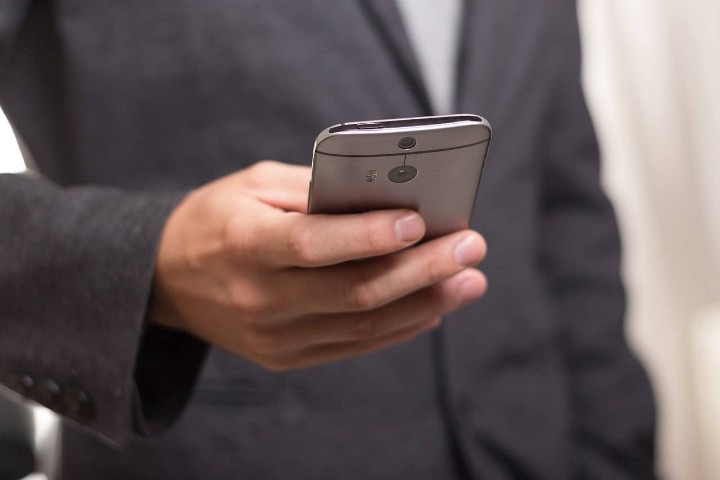 Nobody in a relationship anticipates or rather wishes their union to be destroyed by a cheating partner. It is the worst thing that could happen to anyone, especially where trust and faithfulness are heavily invested by the party that gets cheated on.
We have to admit, ever since smart phones made their way into our lives, nothing has been the same again in relationships. Most cheating is orchestrated on phones, and most cheating scandals are unearthed from the same mobile phones. That said, it is fair to say that you can tell from the way your partner behaves with their phones whether they are cheating or not. So which are these signs?
1. Doesn't Want You to Use Their Phone
Could be you need to make a call, or search up something on Google using their phone, and then your partner kind of hesitates or outrightly refuses to hand you their phone. If this was never the case before, his sudden behavior could be because he or she is cheating and they fear you could stumble upon something (an incoming text or something) that will give them away.
2. They never leave their phone behind anymore
So there was a time he or she could go to the toilet or bathroom and leave their phone behind, but not anymore? That's a red flag! You got to ask yourself, what is it they fear you finding on their phone that they have to take it away with them whenever they leave the seat, table or bed?
3. They won't pick some calls when around you
They can comfortably pick some calls around you but not others? What is it they don't want you to hear? Oh yeah, they are probably talking to their significant other and they don't want you to get the memo.
4. Changed passwords
The last time you used his phone, you knew his password, but next time you need to use it, the password turns out wrong. Well, it could be because he or she no longer wants you near their phone, and cheating could be the main reason. Even when you ask them their new password, they seem hesitant to tell you, and when they do, they make sure they have changed it again once you are done using their phone.
5. Saves contacts with unusual names or codes
So all of a sudden your significant other starts saving numbers with unusual names or abbreviations and you think it is not a cheating red flag? Yes, that could be a cheating sign and not a newfound hobby of saving contacts with strange names or codes.
6. Consistent calls from unknown numbers
If you find unknown numbers on your partners call log that make calls from time to time, ask yourself why they are not in a hurry to save the number. This is because they are not yet sure how to save the contact, and they think you will not be smart enough to discover that it is a frequently dialed number.
7. Always deleting call logs and messages
Someone would not be deleting messages and call logs from time to time if they don't have anything to hide in the first place. If that happens to be the case, someone is hiding cheating evidence.
Content created and supplied by: YourMuse (via Opera News )