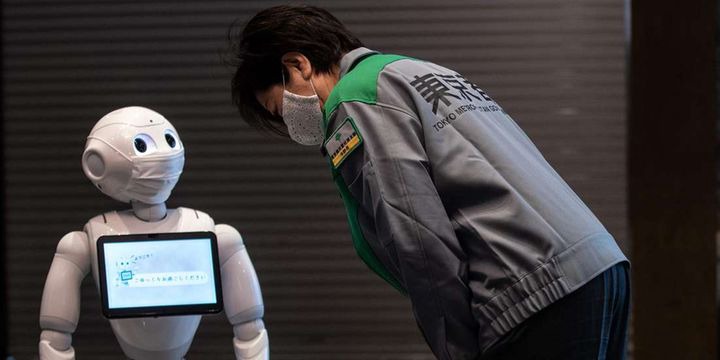 As with the rest of the world, the Impact of Covid19 in the country has stretched beyond the limit of healthcare and the spread of the actual virus, as economic development outcomes are expected to be seriously affected by the disruption caused both globally and locally.
And with this every country is trying to come up with the best solution to protect its citizens from this deadly disease that has global stretched beyond its limit. Currently in Japan supermarkets are coming up with the best solution of remind shoppers to wear mask and keep social distancing by using robots.
And this is because asking someone to wear mask has been a major challenge to all guards who are at the shopping centers, and this made Japan supermarkets to come up with this solution of using robots to make sure its customers wear mask and keep social distancing when shopping.
And this how it works once you arrive in the shopping centers without wearing a mask the robot moves close to you and it speaks that," I'm sorry to bother you, but please wear a mask," says the small humanaoid machine after wheeling up to a bare faced shopper, in a demonstration video released by its developers.
Content created and supplied by: Mickylon24news (via Opera News )