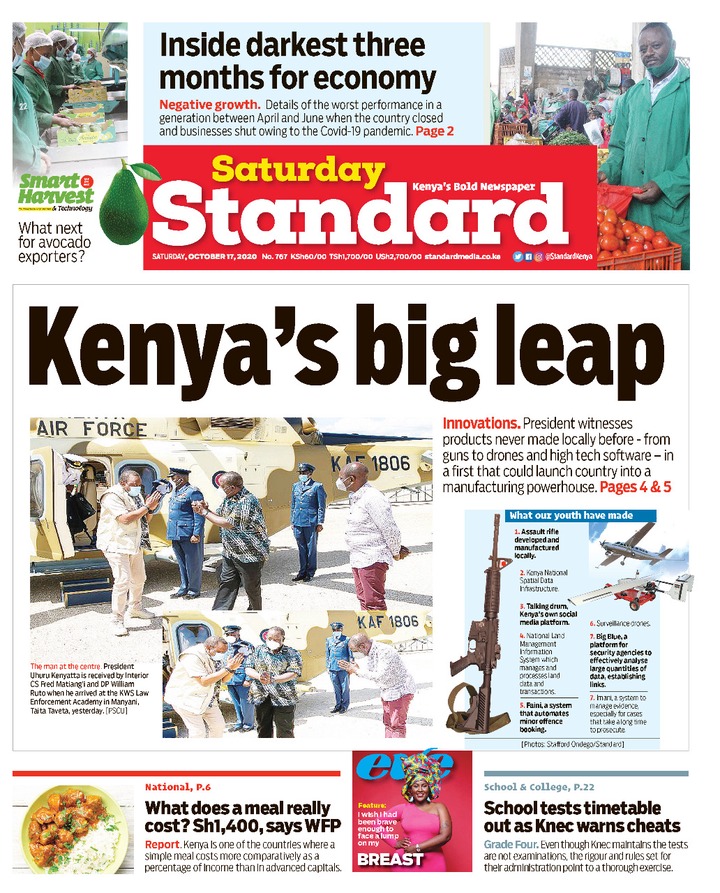 Kenyans on facebook have reacted to the Saturday Standard Newspaper about",Kenya's Big Leap"- according to this headline, president Uhuru witnesses products never made locally before from guns to drones and high tech software in a first that could launch country into a manufacturing powerhouse.
Fans Reactions
George:And the other thief is busy dishing out wheelbarrows used during stonage period... Congrats Uhuru technology is all we need to develop a nation and not mikokoteni.
Mutua:Impressive! Let's hope all this hype wont end like did the Nyayo car of yesteryears.
Newton:This is where modern world lies, we need empowerment to do this much. Give graduates wheelbarrows tuone watafanya nini..en again all this wheelbarrows what will they carry in such a static economy. What if Ruto during YK92 was given a wheelbarrow...impoverish others as you climb to power. I refuse to be brainwashed for personal gain.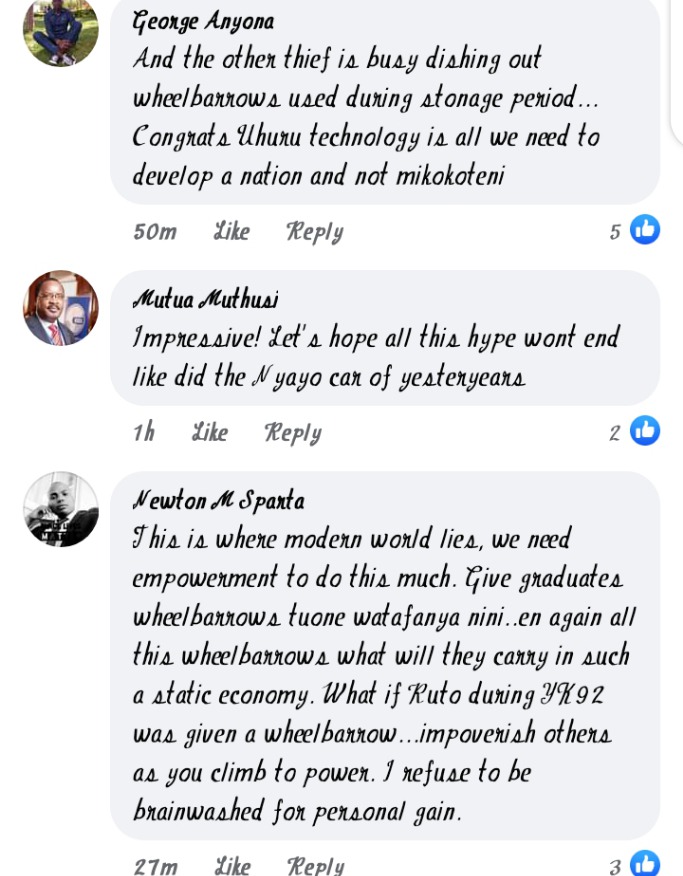 Haron:The hustlers spent sleepless nights in come up with such innovative but top government busy siphoning their sweat.
Vincent:we are manufacturing guns? yet our hospitals lack medicines and test kits for malaria and our women still give birth on the streets directly in front of the hospital???
Dan:On the same note,covid made us know that we can make face masks locally,after covid,will the production continue ama back to importation?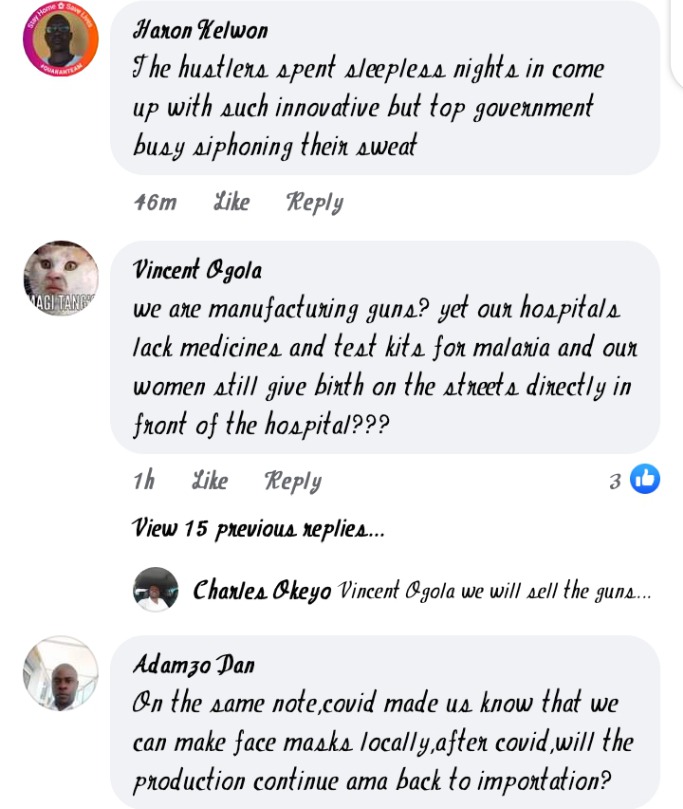 Tutu:Pure lies and PR.... assembly and manufacturing are two different things....we know how to go about some things....for software that can happen locally...bringing in knocked out kits is not manufacture...wacheni kutubeba ufala...
Joel:How I wish things like fertilizers, final processed coffee, fully refinery of crude oil than these weapons kwani are we at war, infact kenyans are worried too upon hearing of local manufacturery military arms 😔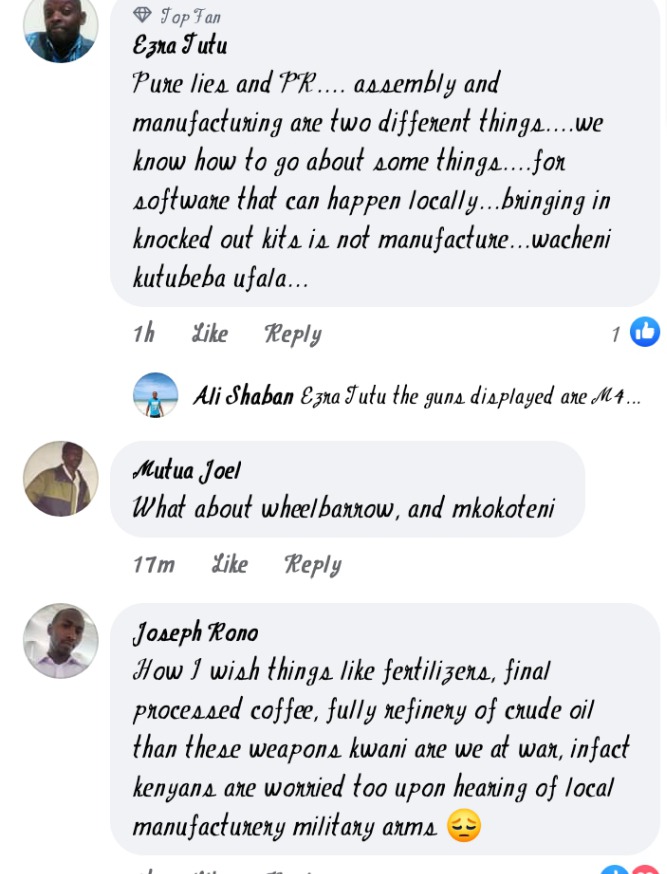 Content created and supplied by: DanGM (via Opera News )