In every mind of a preson if you do an interview many people liks. Free data bundles and today am going to show you simple steps and tricks to get good 4000 MBS from Safaricom.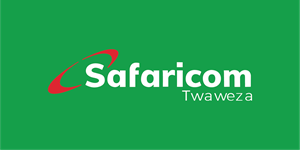 Step number one.
Go to your dialer and dial *544# and dial option 3 which is you buy expring data bundles after doing so then press option 2 which is buying daily data. Then press option 1 which is you buy, 500 MBS of data at only sh99 where being added 500sms and FREE WhatsApp.
Step number two.
This step is simply simple go to your dialer and Dial *544# then option 13 and press option one which is to activate my Safaricom data manager after doing so you will receive FREE 100 MBS of data. Just by doing so you can even deactivate and be given again it depends on the line.
step number three.
Step number three go to the Google play store and download my SAFARICOM App the app will give you 500mbs and if 18 years you will be awarded free 100 blaze bundles.
Step number four.
This step you go dial *444# which is Tunukiwa special offers where you can buy 1000mbs by using only 100 Bob of money. The Bundles can be used to watch videos on YouTube and steam online.
Don't forget to share and follow and comment.
Content created and supplied by: Colonte (via Opera News )