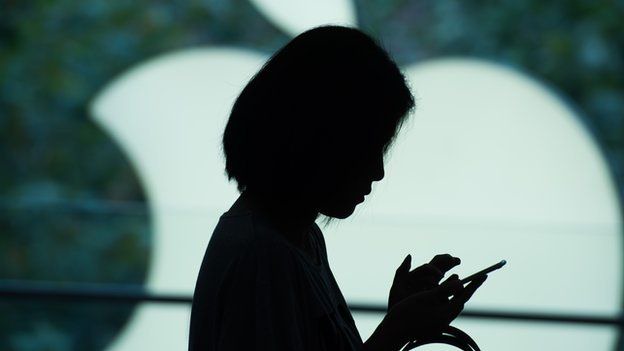 Apple plans to pay $ 113 million as part of a settlement related to allegations it slowed down old-fashioned iPhones.
And 33 US states claimed that Apple slowed down the old phones in order to get users to buy its new devices.
Millions of people's phones were affected when iPhones 6, 7 and SE were slowed down in 2016 in what became known as the "batterygate" scandal.
Apple declined to comment, but previously said iPhones were slowed down to preserve the useful life of old batteries.
The deal is separate from a proposed settlement reached by Apple in March to pay damages to affected iPhone owners of up to $ 500 million in a class-action lawsuit.
And in 2016, Apple updated its driver software for iPhone 6, 7 and SE models - which slowed down older devices.
Uncharacteristic slow
Apple acknowledged that the update had reduced the need for energy, after researchers discovered in 2017 the unusual slowdowns.
The states claimed that Apple had acted deceitfully, saying it had to replace the batteries or make the case public.
Apple denies the slowdowns were for monetary gain.
Content created and supplied by: Mathee (via Opera News )