If you have Safaricom line you are on the good track, today am going to show you how to get free MBS from Safaricom using this simple steps. There are many of offers Safaricom is giving his customers.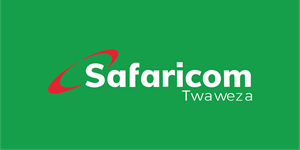 How to get the Bundles
To get the Bundles you have to do this Steps, go to the dialer and dial *444# which is Tunukiwa offers.
Step number one is;
Tunukiwa has amazing offers and you can use the following simple steps to acquire the Bundles. After dialing *444# press option 2 which is to buy Tunukiwa internet and after so press option 3 where is buying 1000 data bundles for only 100 bob. You can buy even more than three times by using only little amount of airtime.
Step number two is;
This step is getting free MBS for YouTube, you can dial *544*31 and get free 80 MBS then repeat more than one by activating and deactivating to get more free YouTube bundles. There are numerous of codes to unlock more which is *544*30, *544*32# and *544*33#.
This steps will give you more than 3000 MBS which can be used to watch videos and downloading on any sites in Kenya, don't wait just go and use the trick to have more bundles
Comment, share and follow me
Content created and supplied by: Colonte (via Opera News )