Kenya power is one of the leading company in the country that provides power energy to the people. It is a public liability company that  which transmits, distributes and retails electricity to customers throughout Kenya.
It also offers optic fiber connectivity to telecommunication companies through its optical fiber cable network that runs along its high voltage power lines across the country mainly to manage the national power grid.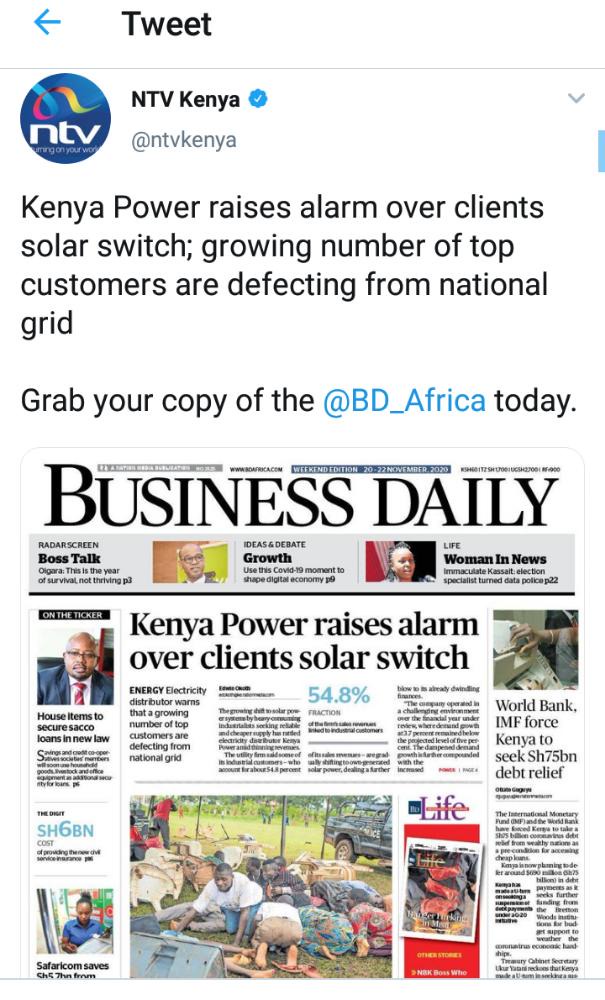 Today the company has claimed that growing numbers of top customers are defecting from National grid, a situation that has raised havoc within the company. Now Kenyans are by no exception but have taken their time to react over the issue.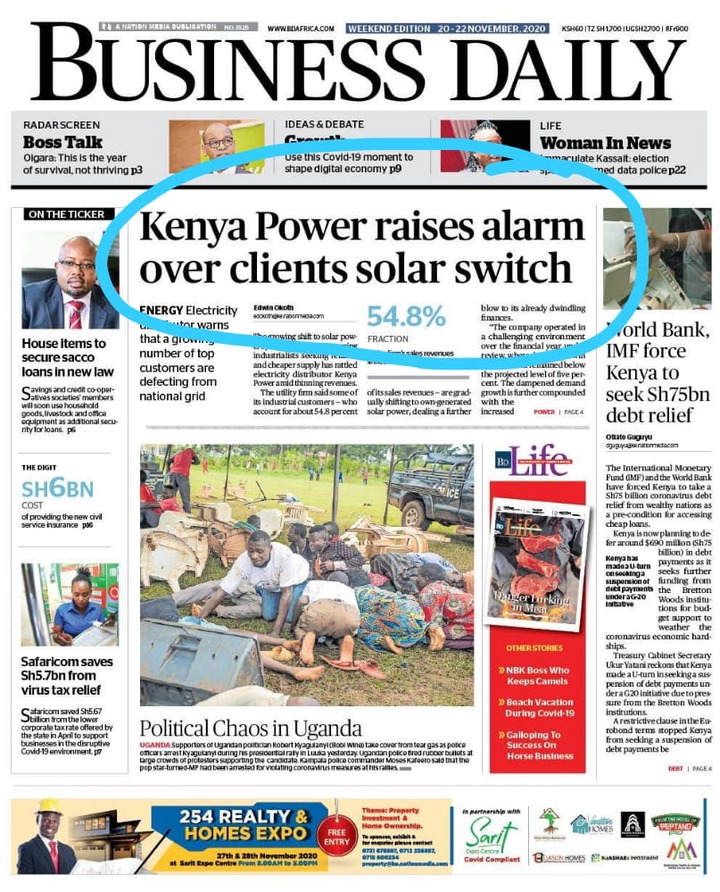 One of the twitter user claimed that To survive Kenya power needs to create a new division to sell renewable energy. Can get into Solar. The gem is however Ethanol generated power, we can use dumpsites, cassava, sugar cane, maize ,sorghum etc to generate power.They have the infrastructure to give lowest kwh around.
Another Argued that most of what they sell comes from renewable sources(hydro & geothermal). But no one is ditching Kenya Power because of fossil fuels it is purely about their unsustainable cost. This was supported by another twitter user who came into agreement by saying that they can create a new innovative independent division to explore more alternatives e.g Solar,Ethanol, can leverage on existing infrastructure, this will be their cash cow.Alternatively a complete overhaul of Kenya Power. It has been done before in the telecom industry.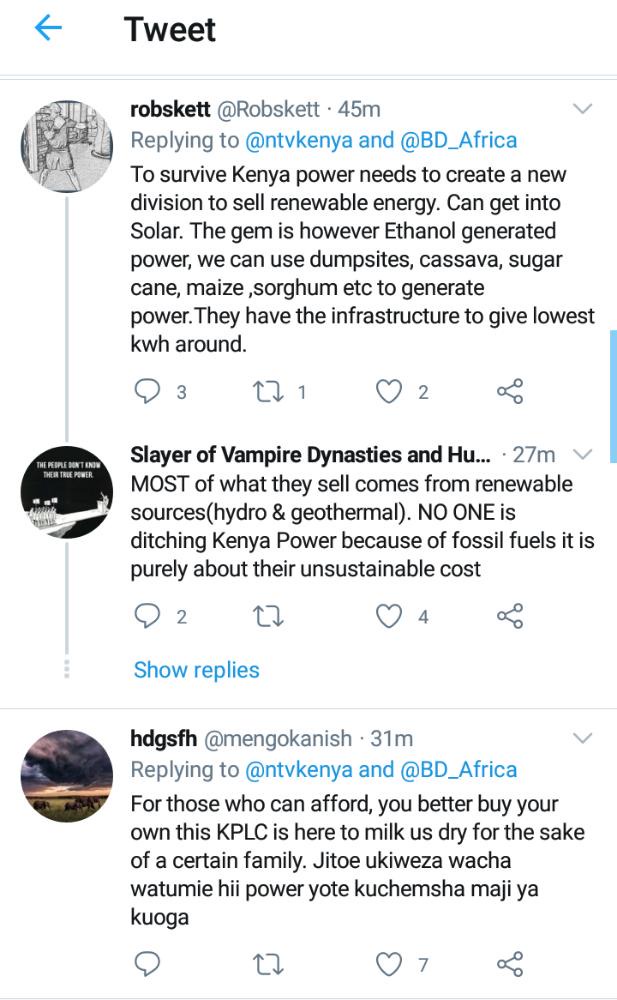 Another user whose identity is confidential asserted he is not surprised. Actually it is long over due. KPLC is just a thorn in the flesh! Very poor services, cartels are running all offices. A simple response to a client's issue will take forever as if the matter was never reported. KPLC will start beging Kenyans to connect power.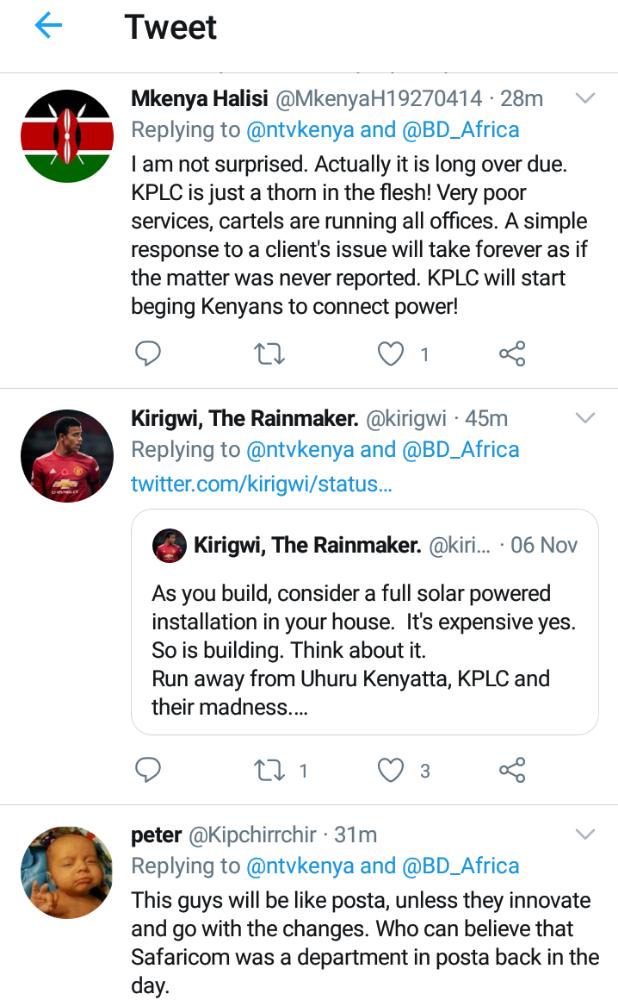 Content created and supplied by: Godwin.simiyu (via Opera News )