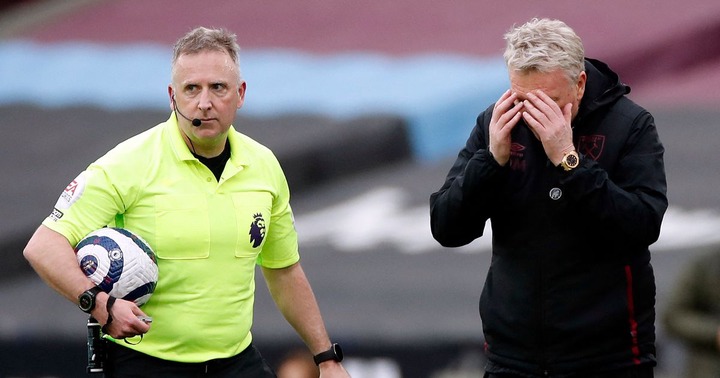 Moyes Reaction to the center
West Ham coach was frustrated by the poor refereeing that was witnessed in the game against Arsenal.
West Ham was on their way to their fourth goal, when the referee suddenly stopped the game, a move that angered Moyes.
The angered manager could not hide his frustration, and it took the intervention of the referee to calm him down.
The goal would have seen West Ham continue with their winning streak, but was cut short, by the move by the referee.
Arsenal were able to salvage a point from the game, after West Ham scored two own goal, and Lacazette finishing off the come back.
When asked after the game, Moyes could not hide what he felt, but he chose to play it wise, to avoid sanctions from the federation.
But Moyes should blame his players for failing to capitalize a number of times, when they failed to put the ball twice in an open goal post.
Content created and supplied by: Mwanahabari (via Opera News )