The great Manchester united alias red devils are tonight Playing against Brighton at old Trafford stadium. Manchester united grabbed a narrow win in their first encounter while playing at Brighton and Hove. The hot match was marked by drama after the referee awarded a penalty to United in the 98th minute. Things are not different tonight. The former Manchester nd Arsenal player Danny Welbeck headed right into the net in the 13th minute. It is in the 54th minute and the score is still one nil.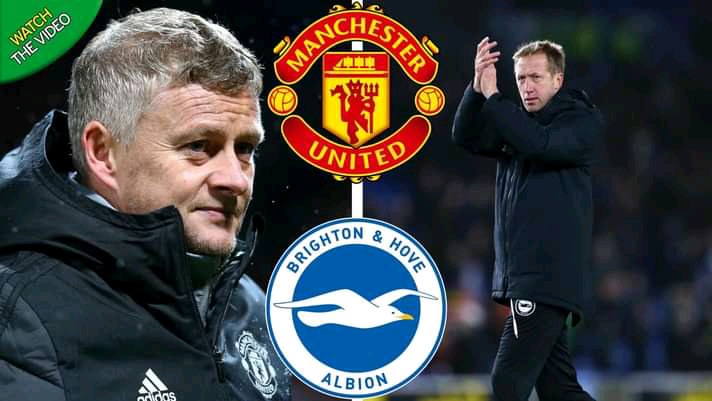 The game looks tight however Manchester united is well known for pulling back exemplary come backs. It's not yet over. The only disadvantage for united is the mere fact that all its stars have started. Edison Cavani, Marcus Rashford Paul Pogba as well as Bruno Fernandez are all in the starting line up. A draw for Manchester united is still okay since Leicester suffered a 2-0 loss to Manchester city.
Stay tuned as I feed you on all the latest information on the game progress .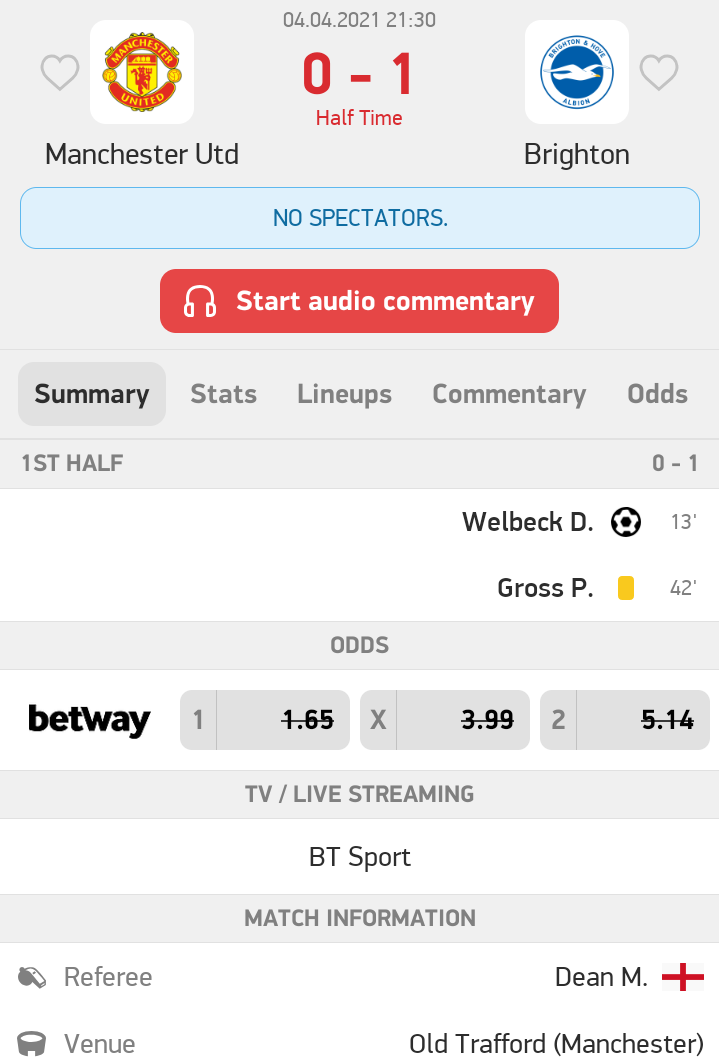 Content created and supplied by: Dr.Esamai (via Opera News )