FIFA through their tweet this morning are celebrating one of the world's greatest of all times (Goat) player, who have scored the highest goals in confederation history, more than Christiano Ronaldo's.
He is none other than Ali Daei an Irish Footballer, who was the country's captain from 2000 to 2006. He was born on the 21st March 1969 and is celebrating his 51st birthday anniversary today. Happy Birthday to him.
FIFA describes him as being unstoppable in the air and the highest scoring male in international history as posted in their Twitter page.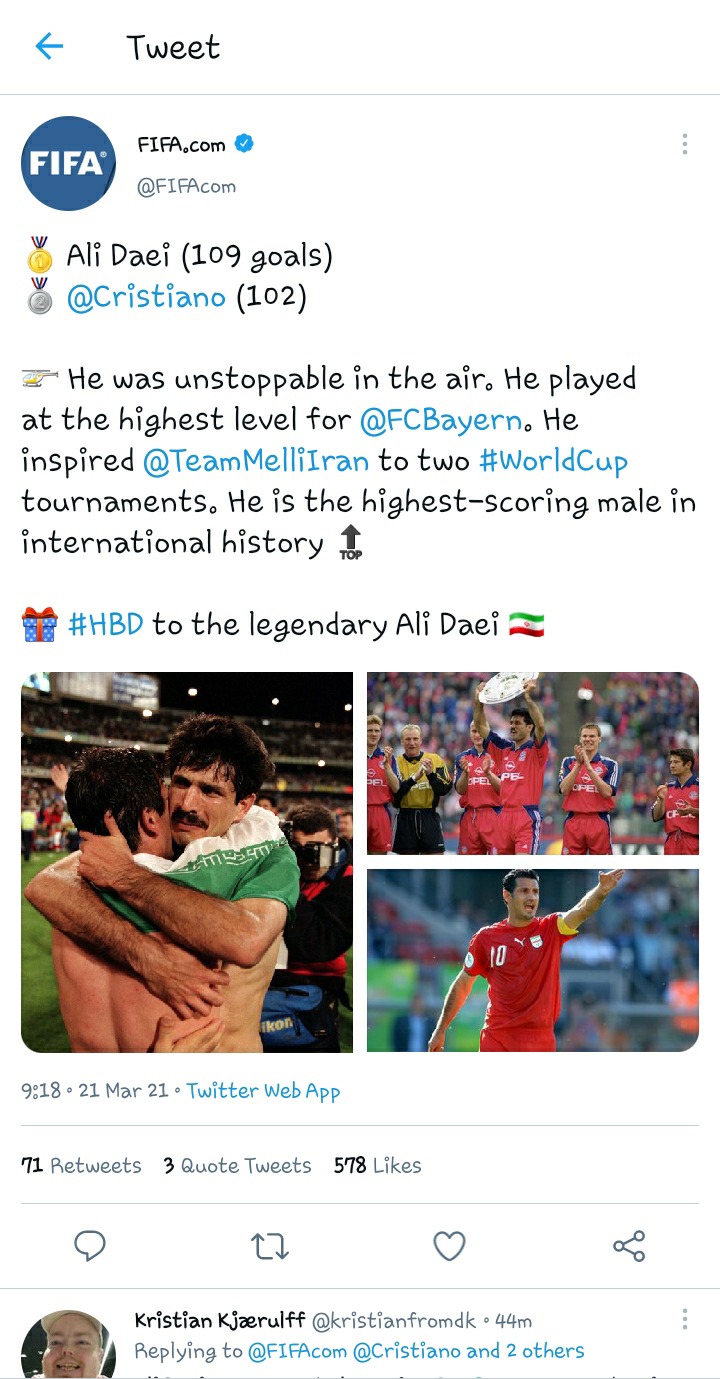 Ali Daei, made appearance in the national team from 1993 until 2006 when he retired having scored a 109 goals for his Country on international debut, the highest ever in FIFA's history. Christiano Ronaldo of Portugal is the closest rival to his record with 102 goals.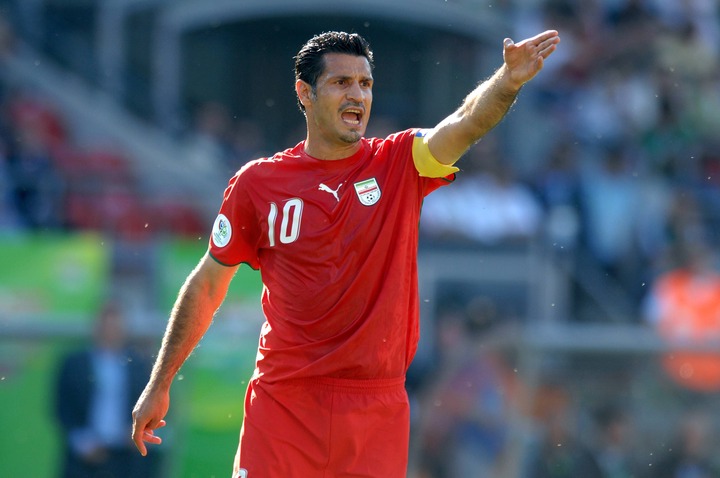 Ireland Ali Daei, FIFA'S Greatest player with 109 goals/Photo:Courtesy
Ali Daei played in the German Bundesliga for Bayern Munched, Armenia Biefield and Hertha Berlin and after retiring from football he has played the roles of being a coach and Saipa was his recent team to manage from 2017 to 2019.
The former Ireland international is a business man and owns his own company alias Daei Sport wears and equipment co. Which makes sport wears for his country's national team, local clubs and other countries of the world.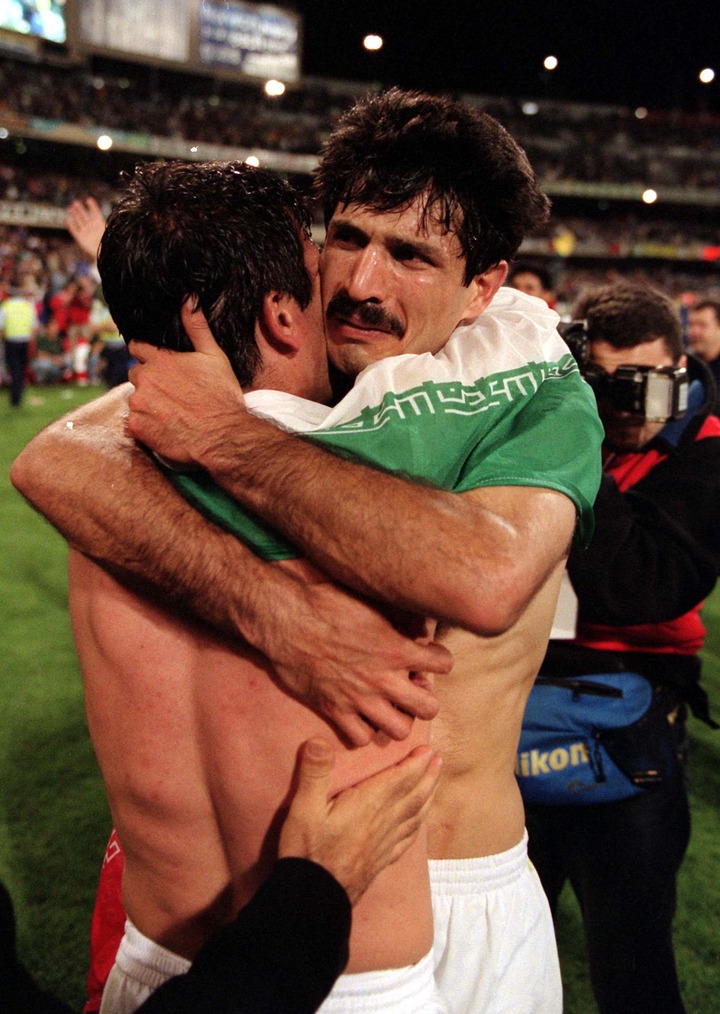 I hope you love this news article, please Like Share, comment and don't forget to keep being tuned @NewshourKe
Content created and supplied by: NewsHourKE (via Opera News )