Betting has been common nowdays hence providing an opportunity for fans to get paid from there predictions over matches. There are so many betting platform that are operating in various countries. Football has so many funs as compared to other games hence people tends to predict matches.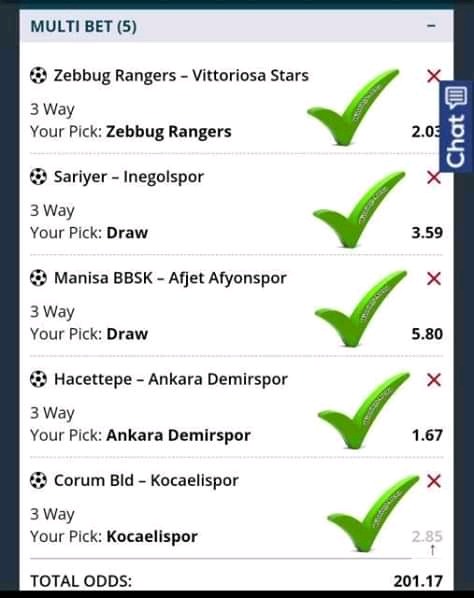 The first thing you need to now before placing any bet for you to be in good position of winning you must have an active account from one of the betting site. Here are some of tip to consider when placing a Multibet of 5 teams.
Make sure you do proper match analysis and research over the teams that are going to play. Outline the most relevant teams considering there performance. Select the teams and make your predictions. Take your time when doing predictions so that you can not confuse your self when placing a Multibet.Go through the predicted teams for confirmation then place your bet.
Content created and supplied by: Ridgeboy (via Opera News )