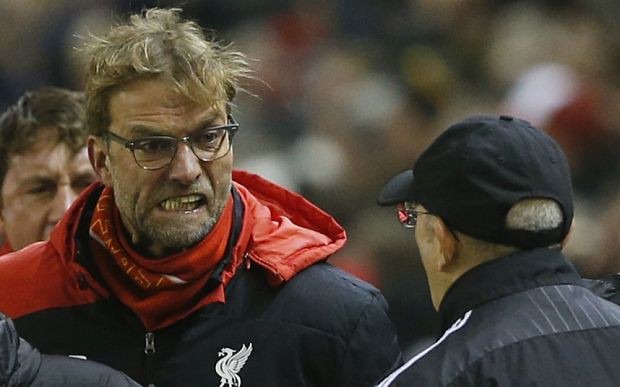 After last matchday league game between the defending champions, Liverpool and the current leaders of the title. Liverpool expected to inprove in the game they had in this weekend against the Foxes, Leicester City . This though did not go as expected as they lost again to their long time rivals Leicester City in the away game.
Last weekend they had the contorl of yhe game against the Citizens with an early lead goal from Salah. Their lead however was short lived, this after the goalkeeper Alisson Becker's terrific mistake that awarded the Citizens the second goal. As if this was not enough he made the second mistake minutes later that led the Citizens to extend their lead deep into the late minutes of the game before they acquired one from Foden to totally win the game against the Trophy defending champions.
In today's match the same thing happened, this is after a miscommunication between the newly added to squad defender and Alisson Becker. Vardy who got fortune of the ball scored a clear goal and this also led to thier heavy loss against the Foxes.
Am not sure of the mixed feelings of the fans all around the world ,wether is he really a good goalkeeper as per the fifa rankings or should he be thrown out of the squad due to the costly mistakes he has been doing in the recent two matches.
Content created and supplied by: OnundamalachJayson (via Opera News )