In football it is not easy for a player and his brother or brothers to find themselves in one team or club.May be it can be by coincidence or just by luck and besides that both should put more effort to be on the same level of smartness in the game.So that when they chooses a particular team or club both are accepted,and those are the only ways brothers can find themselves playing together.In this article am going to let you know the players who played for the same team or club and the photos am going to use are just for illustrations.
Rafael and Fabio.
These are twins who were born in Brazil.They played together in Manchester United under Sir Alex Ferguson as the manager during that time.Currently Rafael is at Lyon while Fabio is at Nantes ligue 1 side Nantes on a three year Contract.
Salomon Kalou and Bonaventure Kalou.
Salomon Kalou was born in the year 1985 while Bonaventure was born in the year 1978.They were born in Ivory coast.These are brothers who have common teams they have played for and these are, Ivory coast national team and Feyenoord.Bonaventure started playing for Feyenoord from the year 1997 to 2003 while Salomon Kalou started playing for Feyenoord from the year 2003 to 2006.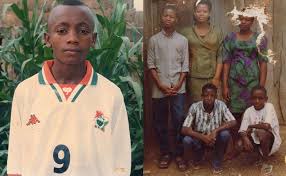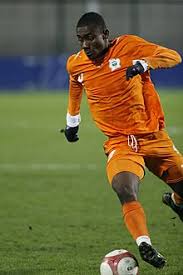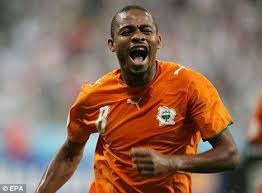 Yaya Toure and Kolo Toure.
These are blood brothers who played for Ivory Coast national team and Manchester city at club level.In the year 2009 it was when Kolo Toure joined Manchester city and a year later Yaya Toure joined him.The brothers won the league in the year 2011,this made the cheering squad at Etihad to come up with a song to cheer the two brothers for their good and best support for the club.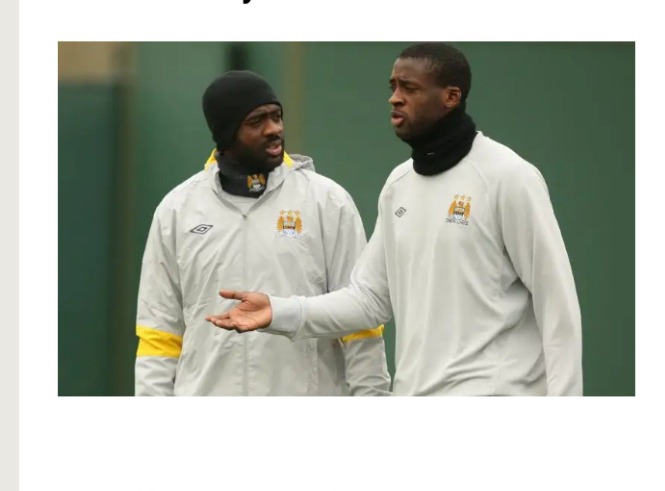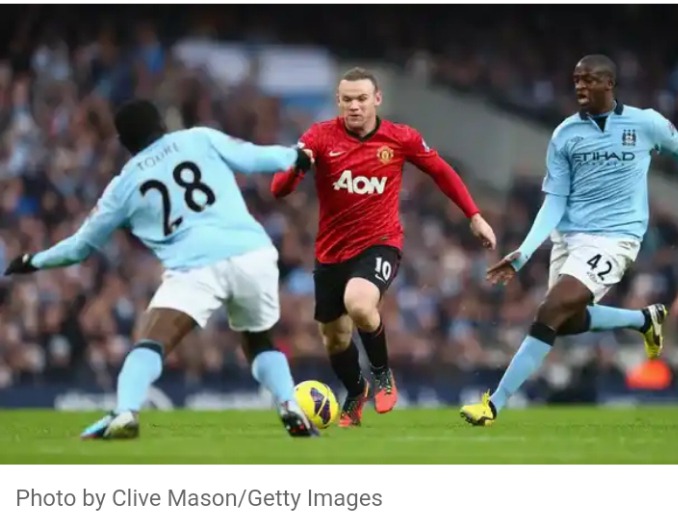 Stefan and Luke.
The two brothers played for Astonvilla.They both won FA youth cup and they have played together only one match in English Premier League.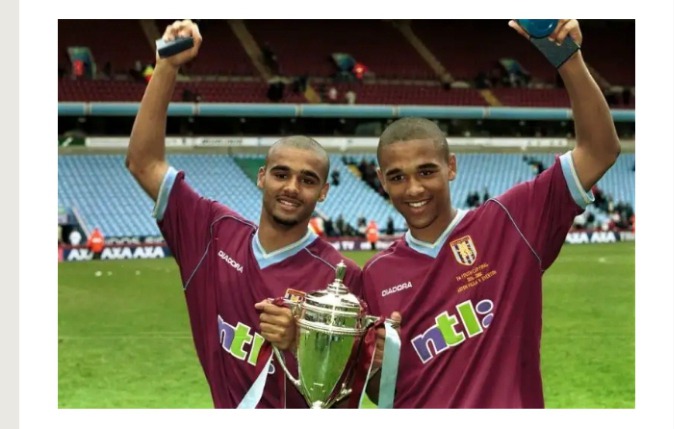 Andre and Jordan Ayew.
These are the sons of the famous football legend Abedi Pele from Ghana.The brothers played together at Marseille and also at Swansea city.The brothers have played together only 10 matches in English Premier League.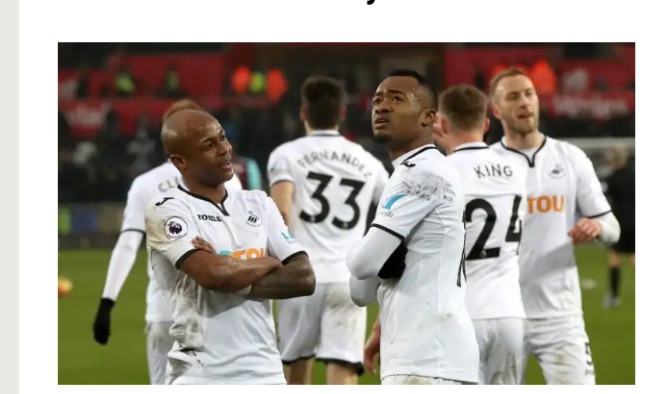 Gary and Steven Caldwell.
These are brothers who played together for Wigan Athletic and they have only played two games together.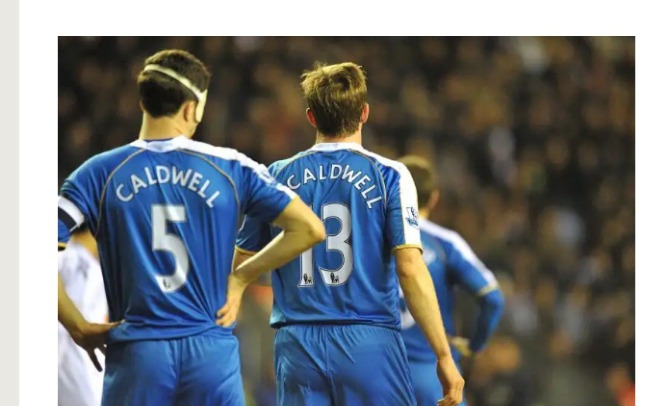 Gary and Phill Neville.
These are the brothers who made history by being the first brothers to play together in English Premier League and they have won more titles than any other group of brothers.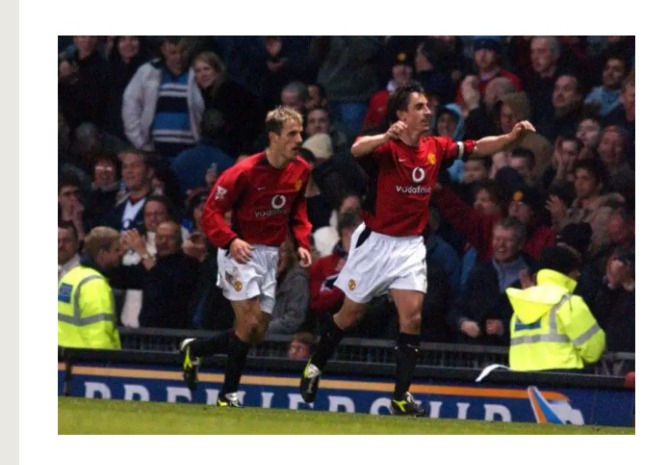 Content created and supplied by: AaronmullaNews (via Opera News )