Uefa Champions league football was back with a bang. We have witnessed the resounding win of Paris Saint Germain of France over Football Club Barcelona of Spain last week. The match ended 4 goals to one in favour of the Parisians with man of the match and a potential future Ballon D'or winner Kylian Mbappe grabbing a hart trick at Barcelona's yard, The Nou Camp. The result left many in awe. Barcelona were not the only recipient of painful ending last week but also Christiano Ronaldo's Juventus from Turin Italy were in the same disco dancing to the same tune. Juventus lost by two goals to one. The defeat came in the hands of Portuguese giants FC Porto. Liverpool were victorious by two goals to nill over the exciting Red Bull Liepzig.
Tonight's hottest and arguably the toughest fixture of all is the rivalry between Atletico Madrid and Chelsea. The two have faced each other previously in a head to head combat seven times. The first one came in the 2009/10 group stage which Chelsea won the home fixture by four goals to nil.The return leg saw the two sided sharing the spoil in an entertaining two whole draw. Third encounter saw the 2012 Champions League winner Chelsea take on the Europa League winner Atletico Madrid in the super Cup which ended by four goals to one in favour of the Madrid based club. The forth and fifth encounter was in the champions league semi final of 2013/14 in which the first leg ended by a goal apiece while the second leg saw Atletico Madrid winning by three goals to one hence securing a place in the final for the Madrid Derby. The sixth and seventh meeting happened recently in 2017/18 group stage which saw Chelsea win at Wanda Metropolitano Stadium of Atletico Madrid by two goals to one with the winning goal coming from Batshuayi in the dieing minutes of the game. The return leg saw a draw of one goal each.
Chelsea have reached the knock out phase in six of their last eight campaigns and lost last four round of sixteen ties with a recent one coming at the hands of German, Europe and World champions Bayern Munchen which ended seven goals to one in favour of the Germans
If selected tonight, N'golo Kanye will make his 200th appearance for his club becoming only the 25th non European to reach the milestone for Chelsea. The humble French talent is a role model to many and surely he deserves all the accolades
What do you think will be the outcome of the heavy tigh? Give your predictions in the comment section down below.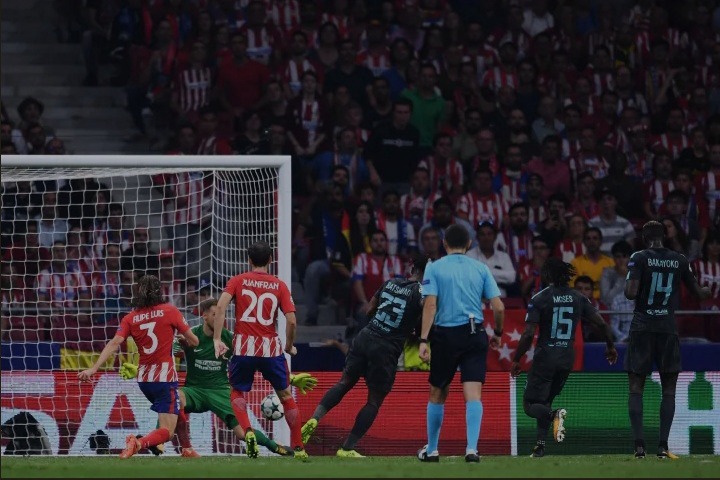 Content created and supplied by: Updated_100 (via Opera News )