Erling Brutt Haaland from Norway has impressed many football clubs both in England and Germany.The 20 year old player is recognized for his pace, strength and atheletism hence the nick name 'the terminator.'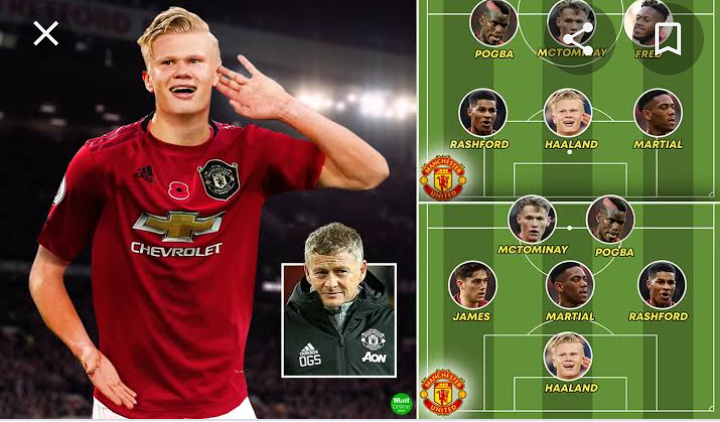 Manchester United boss has also been interested in the race of bringing this great striker to the great Old Trafford.According to the above formation the Red Devils will be unstoppable as their will be more chances of goals to be scored.
Rashford and Martial who are also great pacers will help with the distribution of the ball to Haaland who always uses the great opportunities he gets.
The rivals of the England Premier League Manchester City have also been concerned about the move of Haaland from the Bundensliga where he plays for Borussia Dortmund.
The best place for this great finisher will be at England where their is more competition as this will help this Norway Nationality to become more unstoppable.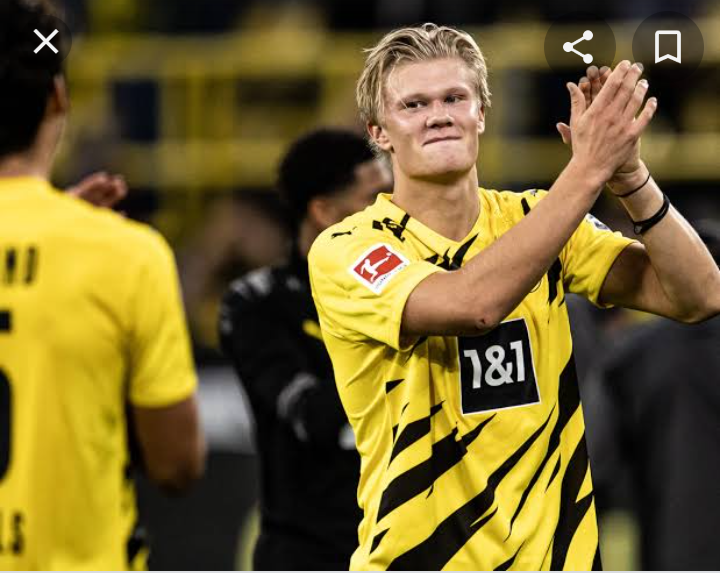 Although Haaland's farther is the one to make decisions for him,his great dream is to play in the English Premier League with the great clubs like Manchester United.
Content created and supplied by: Kellypop (via Opera News )