NAPOLI VS CROTONE.
Napoli will hope to make it five wins out of their last twelve matches with a win today.The home team boast of a good strike force that has been a thorn in the flesh of opponents this season.Whatever happens,I believe the hosts have what it takes to emerge victorious.
Prediction:Napoli to win.
GENOA VS FIORENTINA.
Both teams have seen an improvement in their playing this season and will be seeking to maintain this feat.Four of their last seven matches have ended in over 2.5goals.This match will definitely not be any different.
Prediction:1or 2to win.
CAGLIARI VS VERONA.
The hosts have won 12 matches out of 30 matches between themselves,the visitors have won 7 matches between themselves.11 draws were realised.
Prediction:Cagliari to win.
AUGSBURG VS HOFFENHEIM.
The hosts have scored an average of 1.58 goals while the visitors have scored an average of 1.62 goals.three out five matches between themselves have resulted in under 2.5 goals.
Prediction:Both teams to score with over 2.5goals.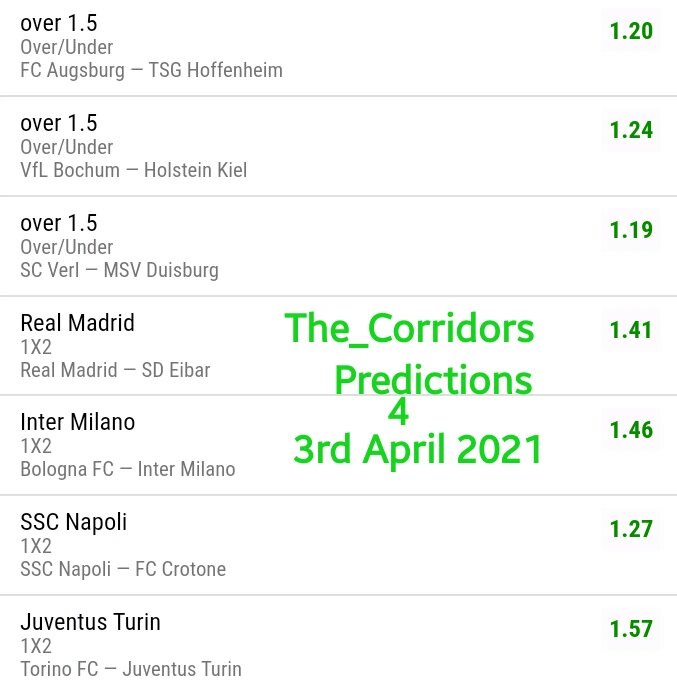 Content created and supplied by: RODGERSBENTIC (via Opera News )