Robert Lewandowski is a polish professional footballer who plays for Bundesliga club Bayern Munich and he is the captain of the Poland National team.He was born in 21st August,1988,aged 32 years.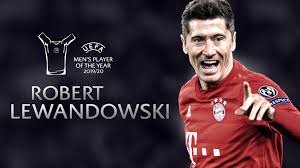 Lewandowski is renowned for his positionig,
Playing techniques and finishing therefore he is regarded as one of the best strikers in the world of football.He has scored over 500 senior career goals for club and country.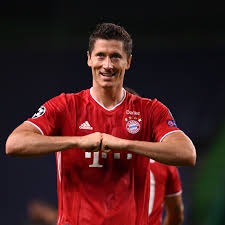 After being the top scorer in the third and second tiers of polish football Lewandowski moved to top flight Lech Poznan and helped the team to win the 2009-10 title.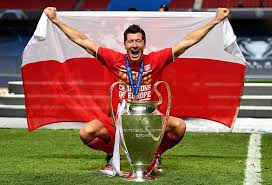 Robert moved to Borussia Dortmund in 2010 where he won two consecutive Bundesliga titles and the league,s top scorer award.In 2015 he joined Dortmund's domestic rivals,Bayern Munich where he has an incredible record until now.Lewandowski has won Bundesliga titles in each of his six first seasons.
Lewandowski contributed to Bayern Munich win in Uefa Champions League 2019-20 as part of a treble.He is one of only two players to win a treble alongside Johan Cruyff to achieve the European treble while being the topscorer in all three competitions.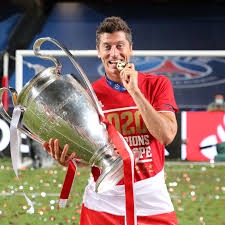 Lewandowski has been playing for Poland national team since 2008,he has earned over 110 caps with 63 international goals.
He was awarded four Guinness World Records for the fastest haul in any major European competition after scoring five times inside nine minutes against Wolfsburg in 2015.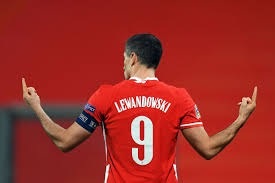 On 24th April 2013,Lewandowski became the first player to score four goals in a champions league semi-final as Borrussia Dortmund thrashed Real Madrid 4-1.
On 3 January,2014 he signed a five-year contract for Bayern Munich.He joined the team at the start of 2014-15 season,officially Lewandowski became a Bayern player on 9th July,2014.He made a pre-season debut in which he scored a debut goal.
In his first competitive debut for Bayern Munich they lost 2-0 to Borrussia Dortmund in the 2014 German Super Cup on 13 th August and scored his first goal in 1-1 draw against Schalke 04.On 21st October,he scored his first champions league in their 7-1 away win against Roma.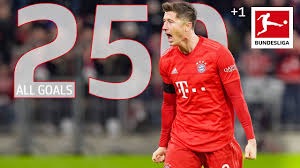 Lewandowski scored a goal of the season for Bayern Munich in the final league match at home against Hannover 96.This made him the first foreign player to score 30 goals in Bundesliga.What a talent!!!?He finished the season with 42 goals having played 51 matches.
Robert started the 2016-17 season with a hat trick in a 6-0 win against Werder Bremen.He signed a new contract with Bayern keeping him at the until 2021.On march,2017 Lewandowski reached hundred goals for Bayern Munich in his 137th appearance for the club.He finished the season as the top scorer for the third time with 29 goals,he finished the season with 41 goals in 48 games in all competitions.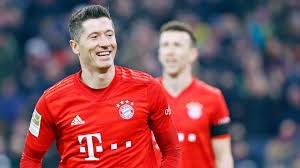 On 27th Dec,2018 Lewandoski became the third fastest player to score 50 goals in the Champions League in 77 matches.He equalled Cristiano Ronaldo's record of nine away goals in a season in Europe's top club competition.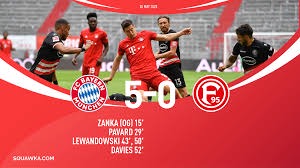 He became the first player in Bundesliga to reach ten goals in only five matches when he scored a hat trick against Frankfurt.After winning a treble with Bayern Munich and his performances in the tournaments he was named The Best FIFA Men's Player 2020,breaking the duopoly of Cristiano Ronaldo and Lionel Messi winning the award and also the first Polish player to win the award.Lewandowski a World class player,he is probably the next winner of Ballon 'For.
Content created and supplied by: Truman_254 (via Opera News )