Throughout the history there have some been excellent British football Managers .
Some are remembered for there man management skills and leadership qualities while others are recognized for creating dynasties and dominating there erras by winning trophies and defending titles .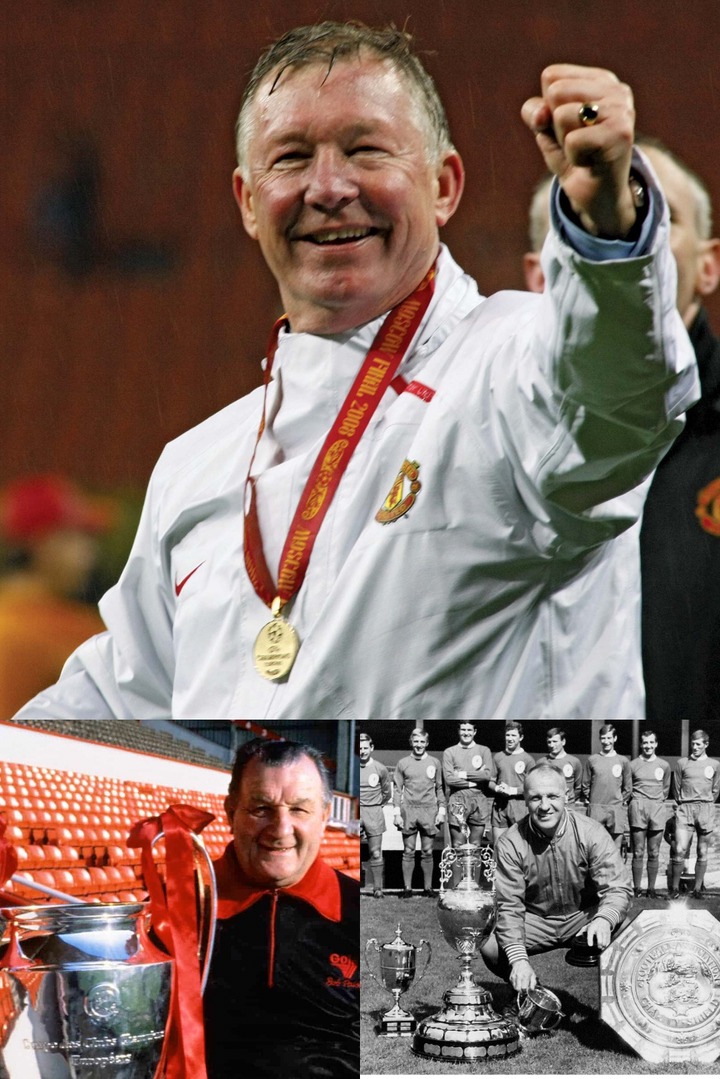 Today we will look at the greatest British Managers.
Sir Alex Ferguson . Aberdeen and Manchester United.
He is the greatest British football manager . He deserves to sit on the top because from the winning UEFA cup and breaking old firm with Aberdeen .
He also created a dynasty that dominates in the Priemer League by winning with Manchester United 13 Premier League titles .
His all time Premier League record stands at 528 wins , from 810 matches he headed Manchester United.
He ended Manchester United 26 years by fighting for a top winning FA cups 5 times.
Bob Paisley
He is the second greatest British football Manager .
He headed Liverpool Football Club and managed to win three consecutive times European cup in 1975- 1981 .
He was a manager from 1974 to 1983 winning 308 games , 131 draws and 96 losses in 535 games he managed winning 20 trophies in his tenure .
He is one of the 5 managers who have won Premier League top fight and championship both as a player and a manager.
Bill shankly .
He is the third greatest British football manager who managed Liverpool Football Club.
He was a manager from 1959 1974 having won 407 games ,198 draws and lost 178 games in all the 783 games .
He won 11 titles on his tenure.
He was a charismatic famous and quotable man who realized his dreams turning liverpool fc into English Football and making it more dominant.
In the forth position is sir Matt Busby who is also among the greatest British football manager in there tenures . In the fifth position is Brian Clough and Sir Alf Ramsey ends up the best and greatest British football managers in the world of football giving them a chance to be in the books of records .
This managers have deployed more of there forces and knowledge to bring and change football in the current trend which is great .
Read , share like and comment .God bless you all .
Content created and supplied by: Wawirejnr (via Opera News )