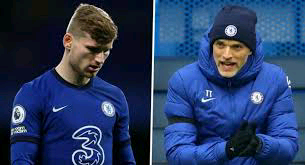 Chelsea's striker Timo Werner has played thirteen more matches without a goal this season. The last time he scored was an FA match against Morecambe. In the last game they played against Tottenham, Timo had more chances in which he could score but he failed.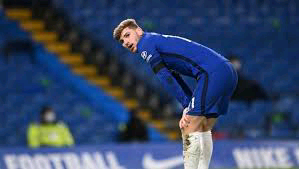 During that match Tuchel was seen talking to Werner and when he was asked what he was telling the striker he said that he told him to score the second goal for Chelsea. But Werner failed to listen to him. The manager further said that what he really wanted was not him to move that much while on the pitch but instead he was required to stay a bit longer in his position.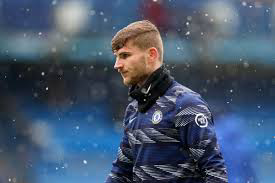 Due to his lack of ability to score goals, Tuchel even made Jorginho to take the penalty and Tuchel seems not to change his mind soon whether Werner should be the one taking the penalties.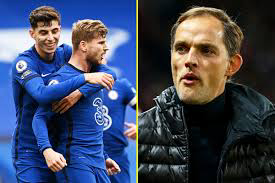 The manager said that for penalty takers, he has Jorginho and Mount on the score sheet. This is because even in their training they seem to take their penalties seriously. Before Mount could take the penalty Tuchel said he had asked him earlier before the match started if he is confident in taking the penalty and the latter agreed.
Chelsea will be facing Newcastle what is your prediction? Follow for more news and updates.
Content created and supplied by: Nostastan (via Opera News )