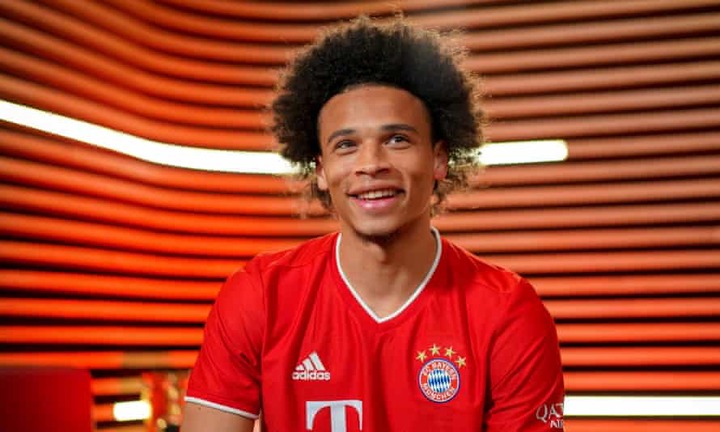 Leroy Sane, Former Manchester City Winger who is currently playing for Bayern Munich. Image/courtesy.
Leroy Sane is a German professional footballer who lives to regret his decision on drawing the infamous permanent tattoo on his back in 2017 while he was playing for the Manchester City club.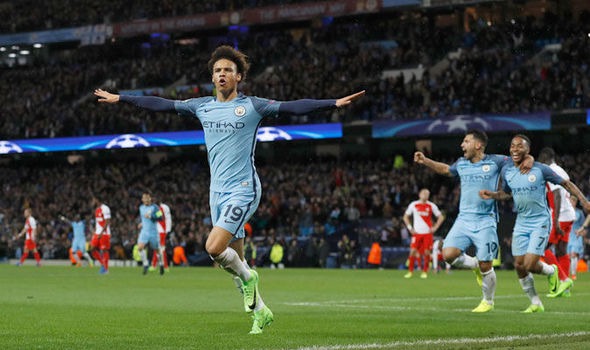 The then Man City winger made the tattoo decision after the club thrashed Monaco giants 5-3 in champion league contest — he, consequently, thought it to be the best idea to celebrate his 82nd goal and the overall victory with a permanent imprint of him in the stadium.
The 25-year-old would then, seemingly, lose interest in the tattoo after Monaco beat them 3-1 in the return leg. Later, Sane confessed that he had not even put thoughts into his choice.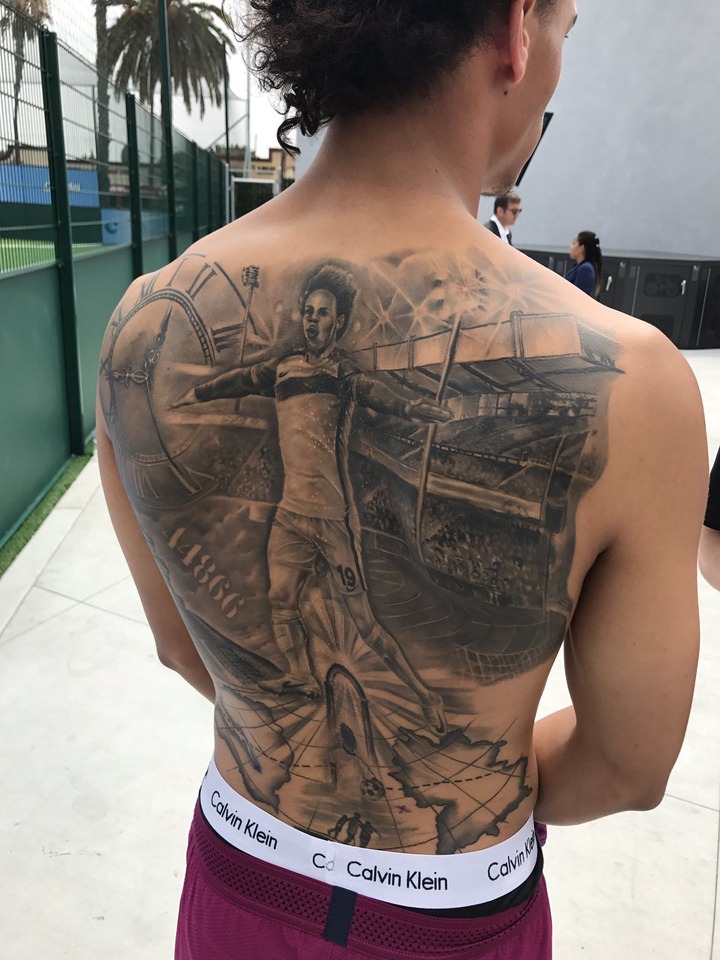 "I was young. Today I would make a different decision. I was someone who first had to run into the wall, especially when I was young, even if it hurt, to learn from it", Sane told Bild, a German Newspaper.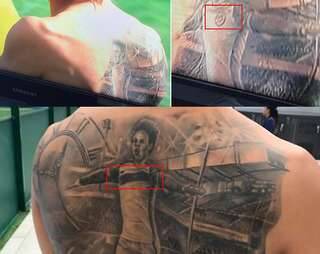 When he joined Bayern Munich last year, Sane reportedly concealed the Manchester City Logo and sponsor's name on his tattoo by drawing ink on places they appeared.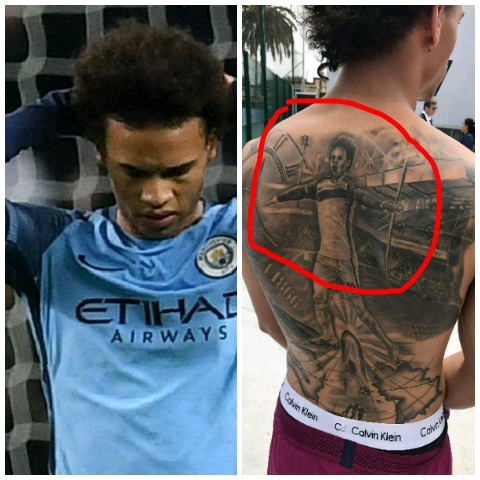 Source:
https://www.givemesport.com/1641819-leroy-sane-admits-he-regrets-infamous-back-tattoo-of-him-celebrating-man-city-goal
Content created and supplied by: Ngarysams (via Opera News )