Both Barcelona and Sevilla have won their five previous matches. They will be meeting on Wednesday in Copa de Ray semi final clash. The two in their five meetings have performed well with three of the matches ending with over five goals. Barcelona have won three and the remaining recently played matches ended in draws. With the current formation of Sevilla, hosting Barcelona won't be a run through for the visitors. It will be a tough clash for both sides and the match is therefore predicted to end in a 1-1 draw.
Reading United will be hosting Brentford who are in the second position of the England championship competition. The visitors have so far performed well in the early played matches with both ending in over three goals. They are six points ahead of the hosts and this means any of the two can win the Clash. Looking at the performance of the visitors,the winning probability is highly on their side as opposed to reading. Basing on their last five meetings, Brentford have won three,drown one and Reading have only won one match. This means the away team still have the potential of winning in tomorrow's match. Our prediction for this match is a victory of 2-1 for Brentford.
Dijon are hosting Lille tomorrow in a Copa de France. Lille have done well since the start of the season. Dijon on the other hand have performed poorly with even recording no win in their past five games. Lille are set to participate in the finals of this competition and winning must be their move in tomorrow match though they will be visitors. In the past five,they have won four and lost one. This means they still have a chance of recording another win. All games ended with under 2.5 goals,but tomorrow the match is expected end with over three goals. The correct prediction for this match is 3-0 victory for the visitors,Lille.
Monaco are set to win against their host Grenoble in tomorrow Copa de France clash. Monaco have not recorded any lose in the past five games. Despite meeting the hosts who are in the Ligue 2, it won't be a run over for Monaco as they are too in fine form. The match is therefore to end with both teams scoring and a win for Monaco.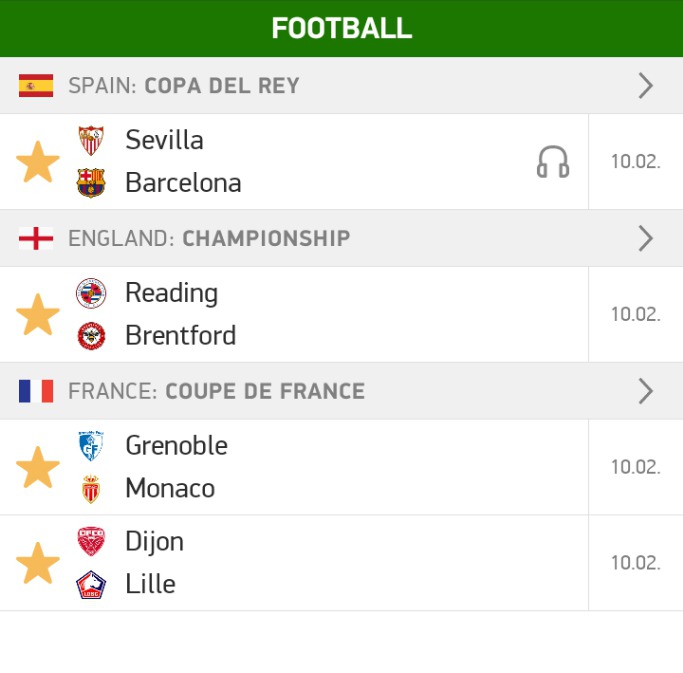 Content created and supplied by: BensonLugaria (via Opera News )