A national television channel K24 posted a photo on facebook that has left many Netizens in mixed reactions. K24 TV has been showing live one of the weekend playing English Premier League (EPL) games and many football fans have been happy about it but not today.The photo had a question in it concerning an English Premier league, Chelsea football club. K24 referred Chelsea FC as "nduthi fc" which also meant motorbike association.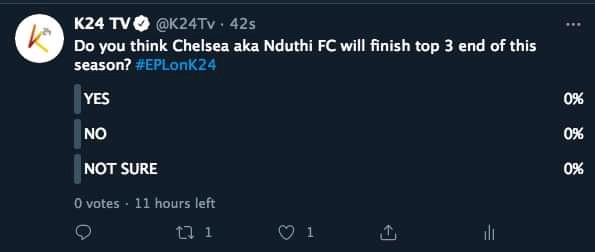 (Photo| K24 Tv tweet)
Netizens have now started wondering if this is really a national channel or a local one. They claim that they should be stripped of their licence as they say that its a total disrespect to the club and the Chelsea's fan at large.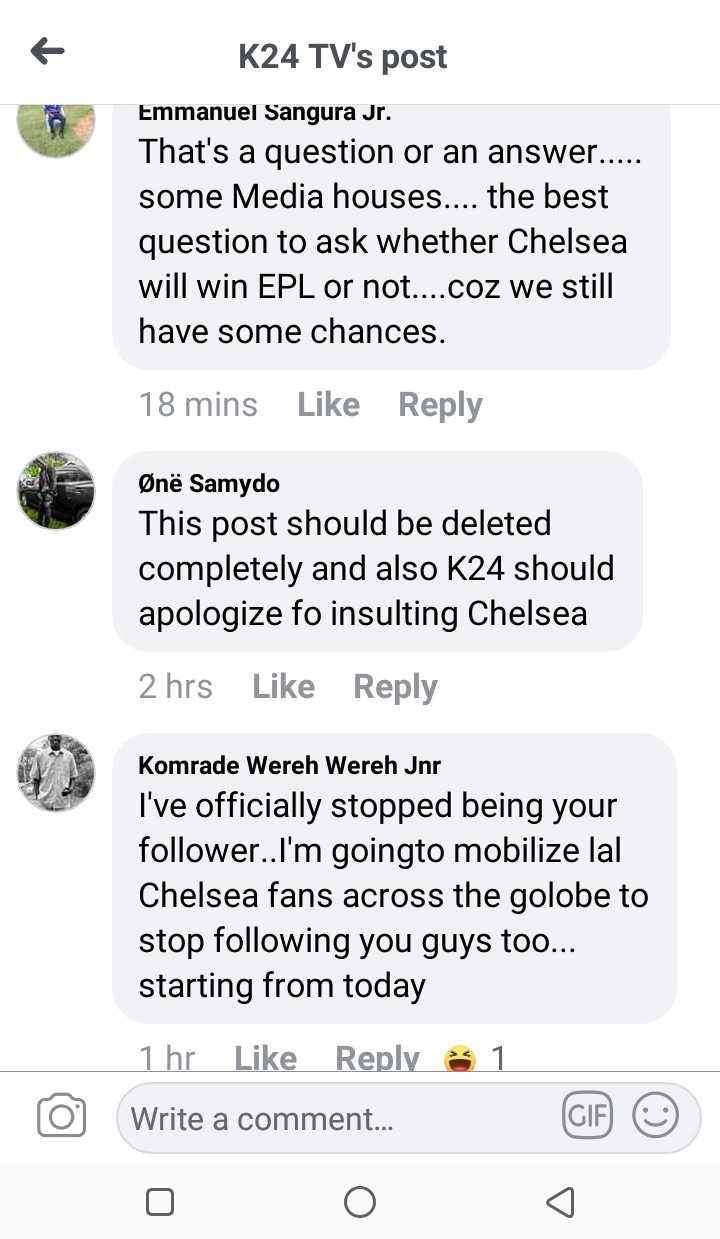 (Photo| courtesy)
They are demanding that they should apologize and remove the post as the TV channel should foster unity but not divide people based on their favorite teams. Others have also said that their is no big deal as Manchester United are called "Zebra FC, Kiburi FC" among other names and are not bothered.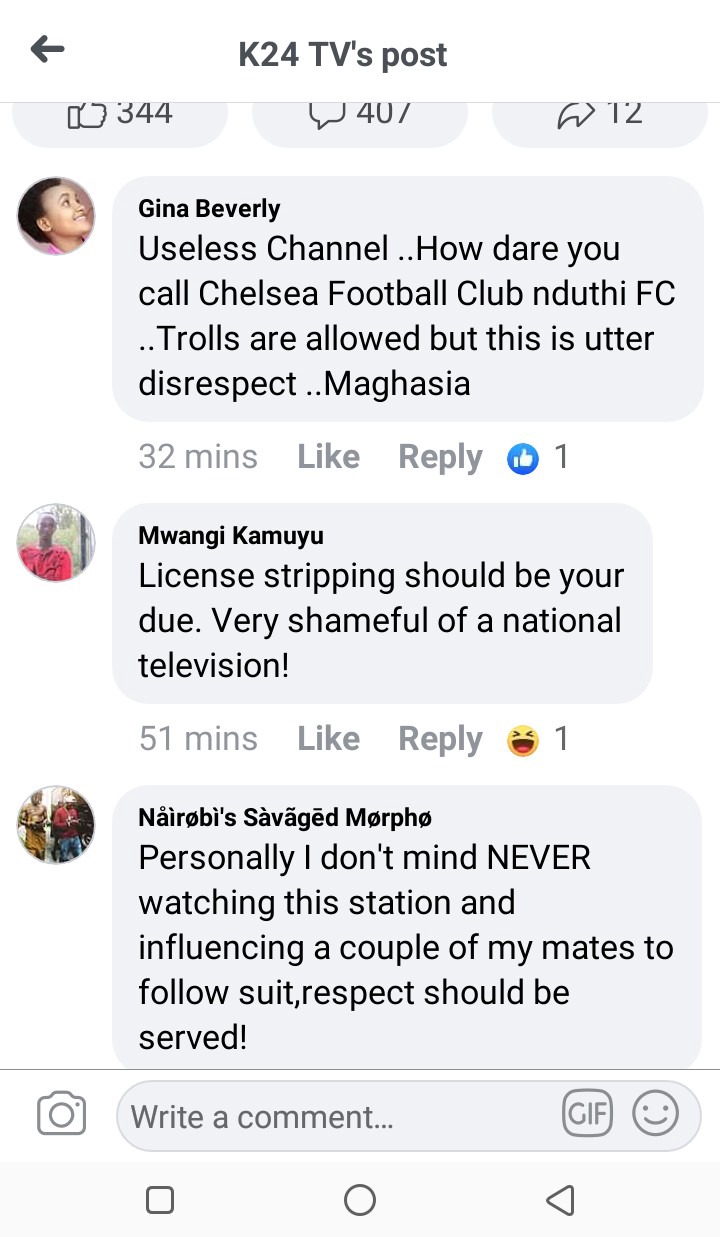 (Photo| Courtesy)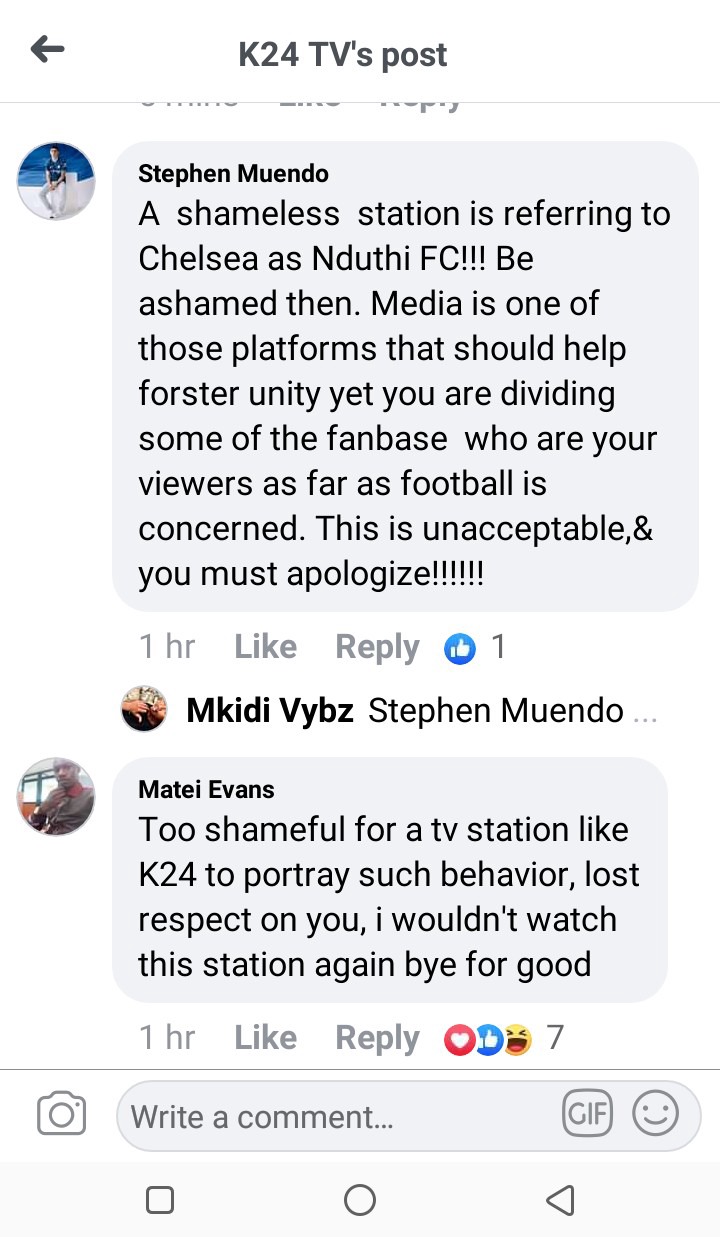 (Photo| courtesy)
Do you think Chelsea FC will finish top three at the end of the season? Share your views with us.
Content created and supplied by: AdamuNaAwa (via Opera News )