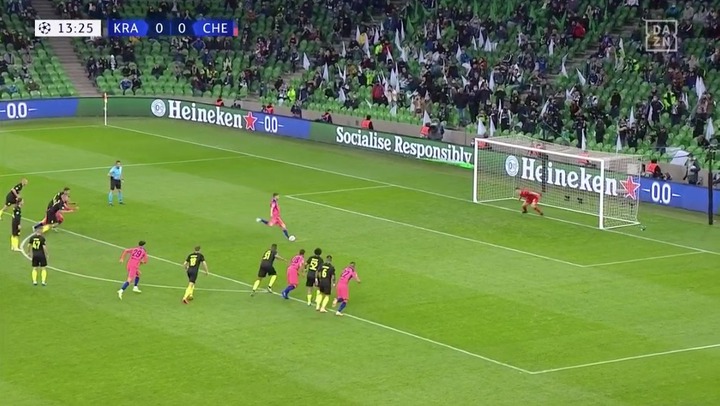 Chelsea Football club midfielder Jorginho made history a few minutes ago by missing a second penalty in his career. The Blues were awarded the penalty after their striker Timo Werner was brought down in the penalty area.
This is the second time the Italian International is missing a penalty in his professional career, having missed the first one against Liverpool. This must prove to be a worrying trend for the gaffer Frank Lampard,who might be forced to appoint another star to be tasked with taking all the Chelsea penalties. The trend has proved to be a weak link for the Blues,with Jorginho hitting the bar today.
The Chelsea men had travelled to Russia to face Krasnodar in the second match day of the UEFA Champions League this season.
The Blues had played a nil whole draw with spanish heavyweights Sevilla last week and are looking forward to a win today evening so as to keep their hopes of proceeding from group stages alive.
Content created and supplied by: ËLÎTÈ (via Opera News )