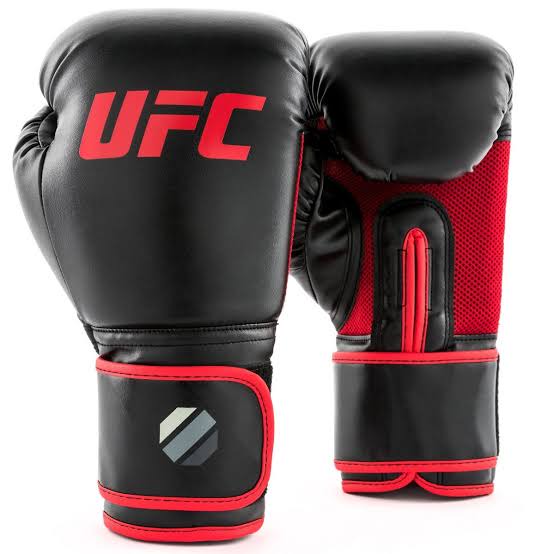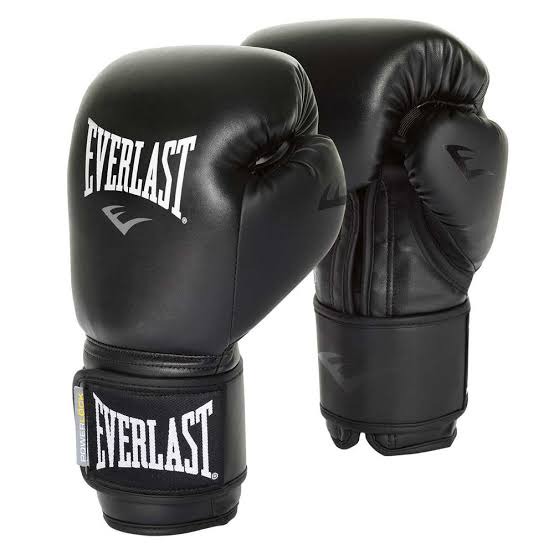 Gloves were first introduced by Jack Broughton in his gym,to protect the faces of his wealthy clients around 1750.Previously all training was bare knuckles.
Then more than 100years later,gloves were mandated inorder for boxing to become a legal sport.
Importance of gloves?
1) The gloves reduce facial swelling and cuts to a small percentage.It reduces bloody fights in the ring.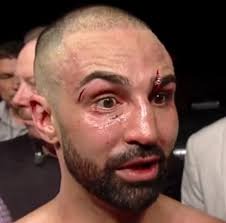 2)The wraps provide 90% of hand protection.They bind the 27 small bones of the hand into one homogenous unit.Making it much harder to break bones.Metacarpals(hand bone and carpals (wrist bones) become more protected.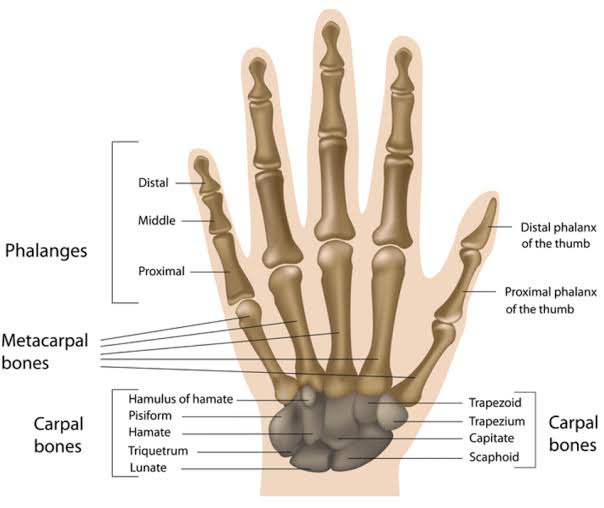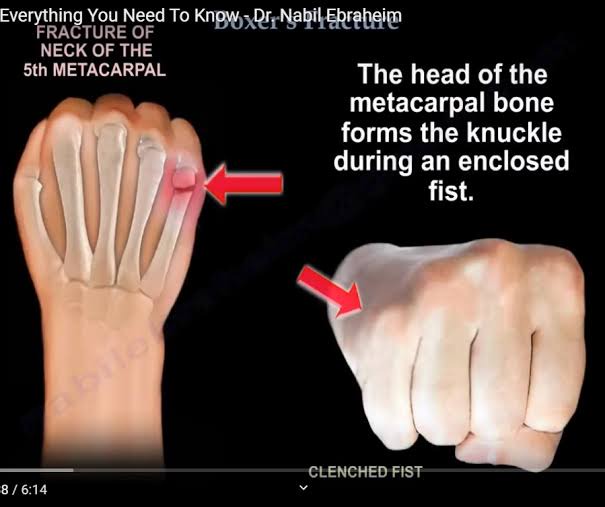 3)The gloves add about 10% of some padding for the knuckles.This allows the boxer to hit harder and more often without breaking or bruising their knuckles.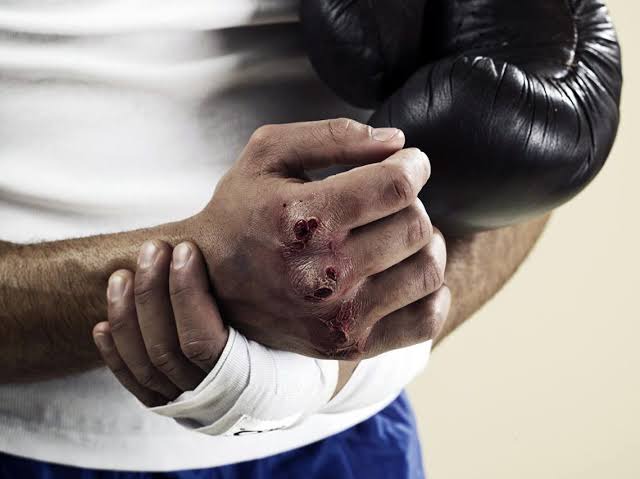 4) Gloves cover more surface area and offer more protection to the wearer hands.This means that the boxer can punch with more force than if they were fighting bare- knuckles.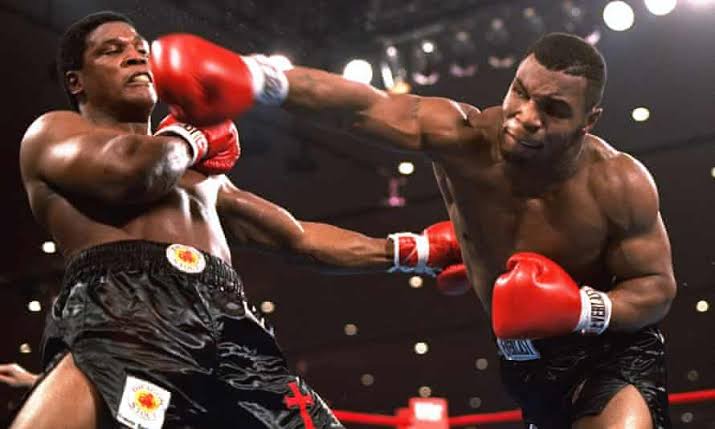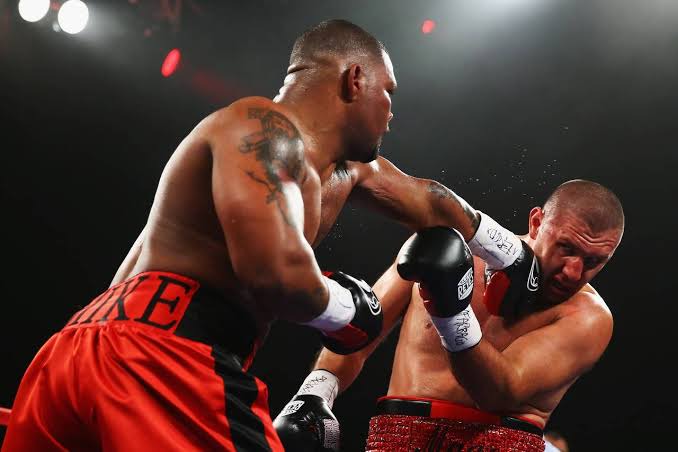 In addition the boxers can punch harder to hard parts of the body like the human head.Its a very hard surface to hit with unprotected hand.Thats why in martial arts where gloves are not used.They are taught to hit soft parts of there opponents body like the liver,bladder and kidney.As you see below,the stance does not do a good job of protecting the face and is designed to protect the body and give a quick shot to the body of the opponent.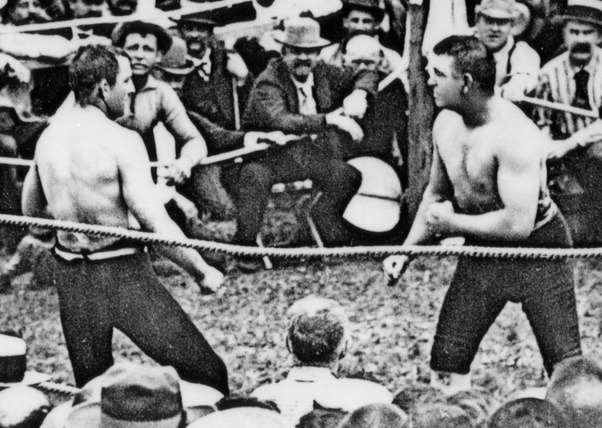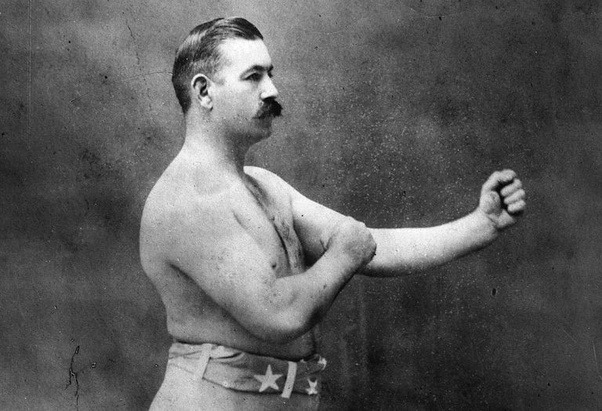 Then why do boxers take off their gloves so quickly after a match?
Prior to a fight,a boxer goes through the meticulous and extensive process of having his hands properly wrapped.The gloves are fitted and secured with a tape and signed by an inspector before the fight can take place,which takes 30minutes before a fight.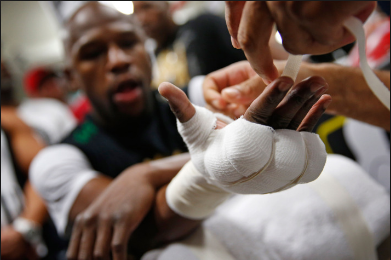 After a match,the boxer has his gloves quickly removed due to;
1) Gloves are removed on the spot so that they can be inspected for any type of banned substances.They such for any material that can give a boxer an unfair advantage over his opponent.For example plaster of Paris, which makes hand wraps very solid and adds unnatural weight when punching an oppenent.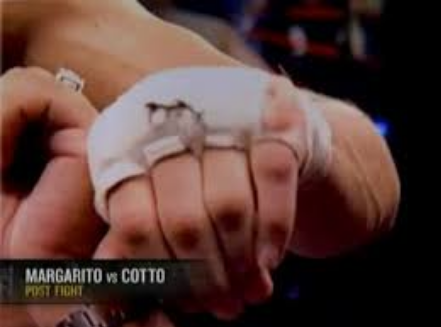 2)The sheer discomfort of having the gloves for several hours and taking them off is a relief.Both physically and psychologically.
3) To inspect the boxers hand incase of injuries.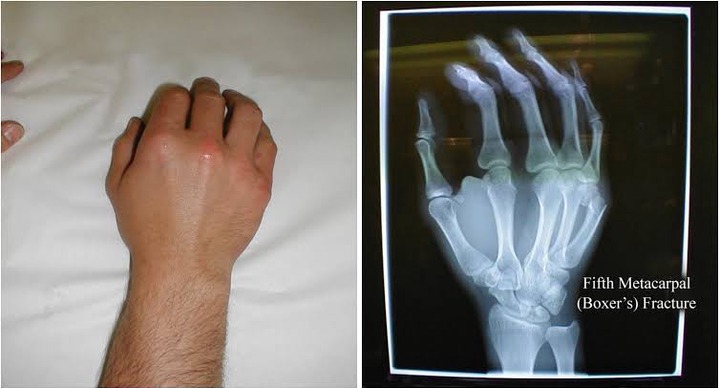 4)After a fight there's alot of interaction with trainers,reporters,commentators and sign autographs.This becomes obvious for the gloves to be removed.Thank you
Content created and supplied by: Jonemike (via Opera News )