Zamora vs Villarreal. Villarreal have been a perfect squad in the Spanish Laliga. They today play with a lower team in Spanish football in the Copa Del Rey tournament. Villarreal have a stronger team than their opponents and may beat them today. This is an answer game to Villarreal and will not loose a chance of proceeding to the next level.
Prediction. With an odd of 1.48, Villarreal will win.
Mansfield Town vs Salford City. Salford City have been perfect compared to Mansfield this season. Salford have so far managed to earn 33 points placing them at position 8 while Mansfield are at the foot of the table at position 19 with 23 points. Salford have a good record against their opponents. Salford have showing an impressive game and have the highest chances of winning this game.
Prediction. With an odd of 2.95, place on Salford City to win.
Tottenham vs Brentford. The two will meet today after a very long time in the Carabao cup semifinals. The two met last in year 2000 where Tottenham won 2-0. This is a very crucial game to both sides as the winner get a direct ticket to the finals. The two have been perfect since round 1 and this game might be worth watching. Tottenham have been perfect in the Premier league and play a team that is currently playing at Championship football. Tottenham have a stronger squad than Brentford and might beat them today.
Prediction. With an odd of 1.45, place on Tottenham to win.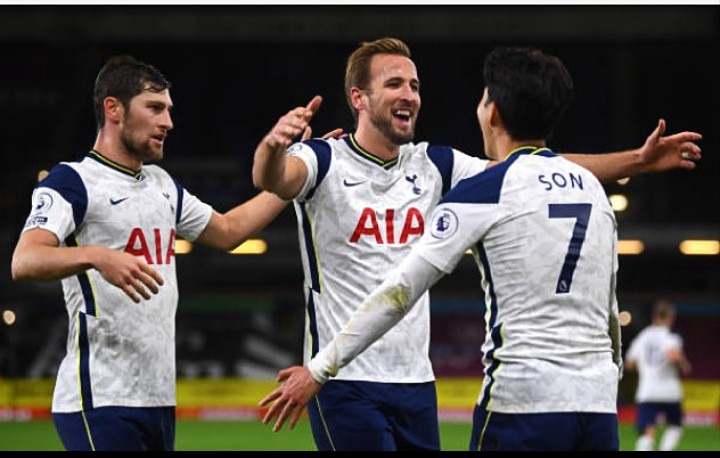 Cordoba vs Getafe. The two have met in over 15 matches since year 2003. Getafe has dominated in all those matches as it has not lost in any game. The last game they met in 2018 Getafe greatly humiliated them where they won 5-0. Getafe plays in the highest division in Spain, Laliga whereas Cordoba is in a lower division.
Prediction. Place on Getafe win with an odd of 1.41.
Weymouth FC vs Yeovil. Weymouth have a high odd today, an odd that will earn you huge money. They play Yeovil, a team they have a good record against. Weymouth have an excellent game in home stadium and may win today.
Prediction. With an odd of 3.95, place on Weymouth to win.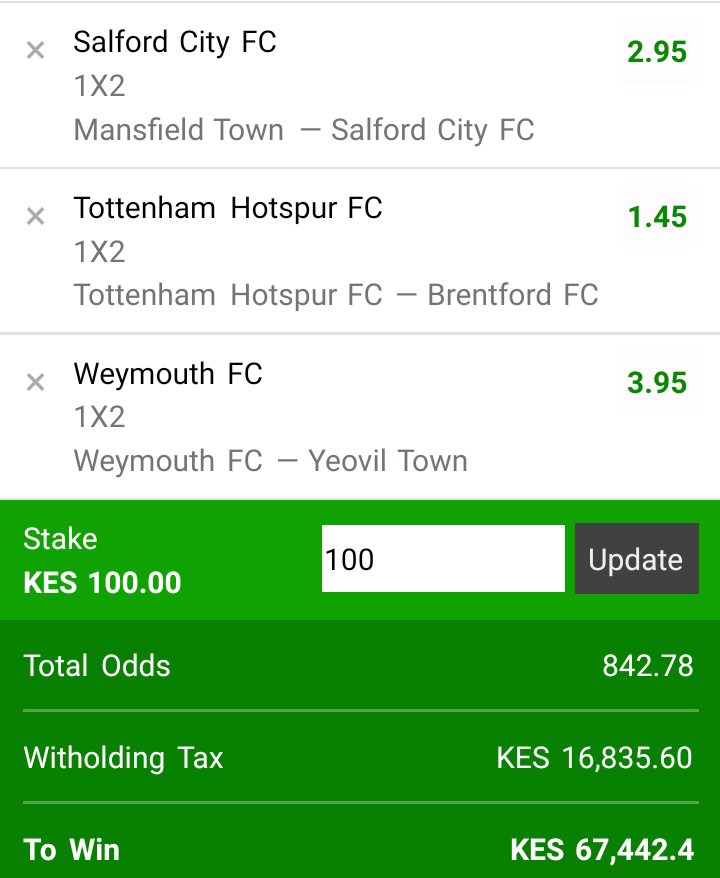 Linares Deportivo vs Sevilla. Sevilla have a stronger squad than Deportivo. They last met in 2018 where Sevilla got a huge win of 6-0. Sevilla will still win this game and will keep a clean sheet.
Prediction. With an odd of 1.43, place on Sevilla to win. No goal goal will also be a safe bet with an odd of 1.6.
Please share with your friends and follow our page for more predictions daily.
Content created and supplied by: Sports-Arena (via Opera News )