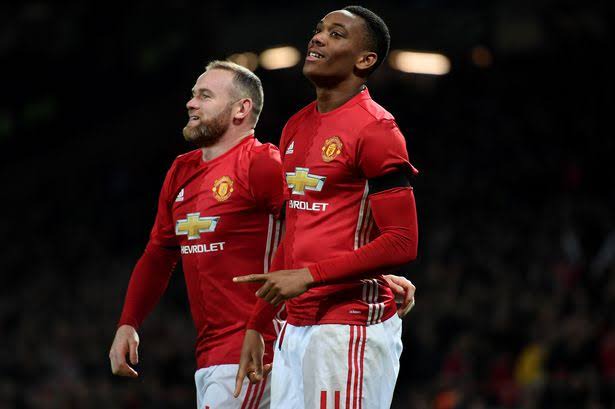 Manchester United fans have advised Anthony Martial on how he could leave the club as a legend when time comes.
Anthony Martial was nowhere near the expectations of a top class striker during the match against West Bromwich Albion and this fueled the fans to giving him some lectures.
Fans on social media have told him to watch how Wayne Rooney did his things on the pitch that made him a man to be remembered forever.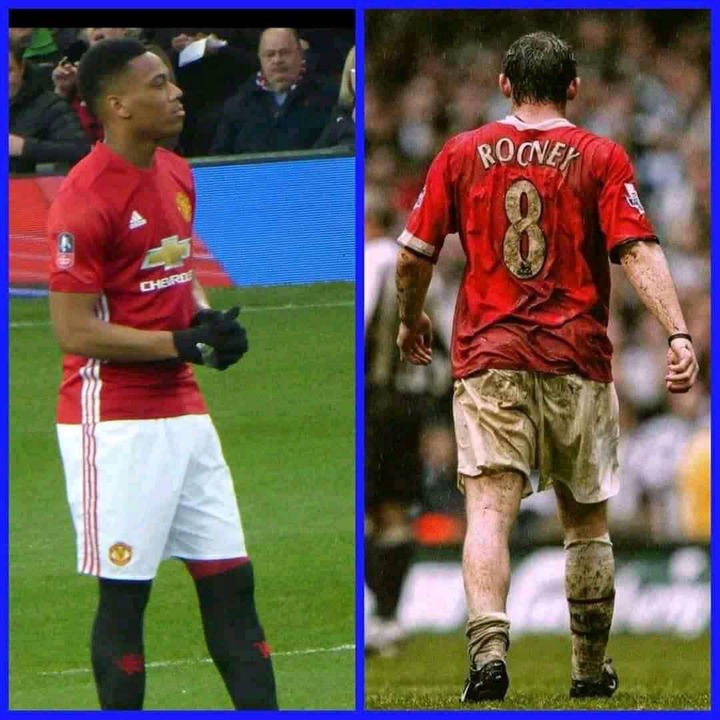 They came up with a past photo of Rooney and a recent one of Martial. In the past photo Rooney appears on mud splashed playing kit and Martial on the other side is very clean and wearing hand gloves.
Fans want the French, who has now scored 55 goals for Manchester United, to push himself hard when playing if he wants to be on the same level of Rooney, 253 goals.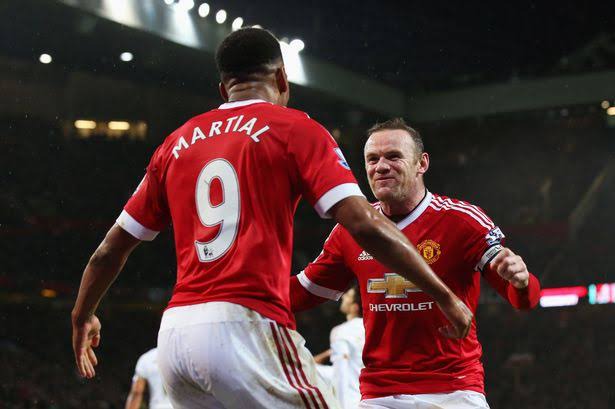 Lottie Chuma said, "Martial is always clean on the pitch it is if that guy competes for the most beautiful player. Those gloves ae the ones dragging him, they always piss me."
Nzomo Kim added, "How can you be a legend when you don't ant to be dirty serving a great team. Hope you notice the difference between you and Rooney in these two pictures."
Larry Viruz: Martial and Ole Gunnar are never going to make it out for the team.
Content created and supplied by: KMutai (via Opera News )