Football is a beautiful game to watch,all fans across the world can agree with me on this.With time football has changed as we have had the best players in the world in the century the likes of Ronaldinho,Ronaldo and Pele.
We are going to see the best attacking trios of the decade.These are great players across Europe who have combined well on the pitch to score goals and make assists for each other.
Let us get to know them today.
1.Robert Lewandowski,Thomas Muller and Serge Gnabry.(Bayern Munich)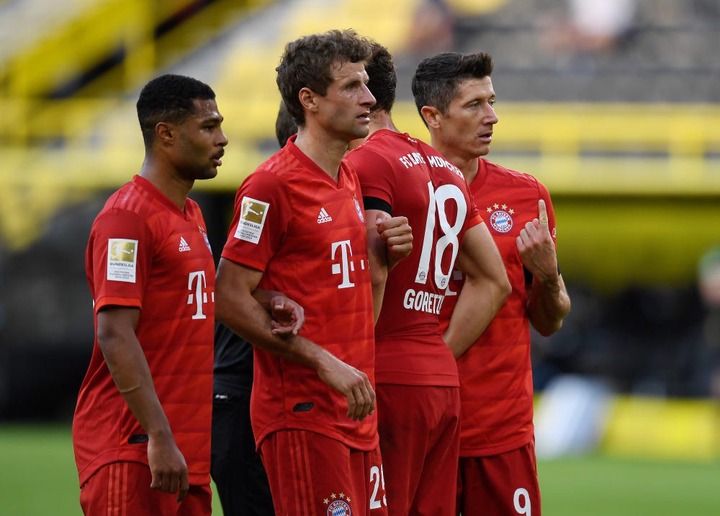 ( Photos/Courtesy)
Robert Lewandowski is alone a goal machine who has blended well with his team mates to score so many goals this season over 35 goals across all competitions for him.The trio in 2019-20 season scored 84 goals.
2.Marcus Rashford,Mason Greenwood and Anthony Martial(Manchester United)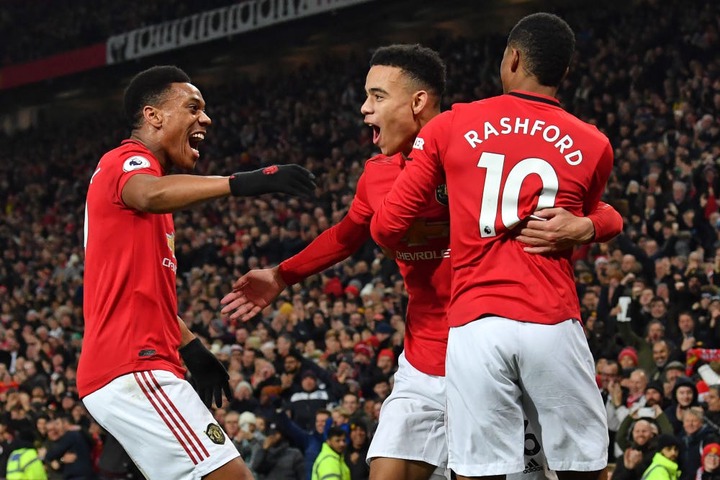 These are the best trios in the premier league no doubt in the 2019-20 season the combination of these lethal attackers saw them score 60 goals;Rashford 21,Martial 22 and Greenwood 17).However this season has been tough for them due to injuries.
3.Erling Haaland,Jadon Sancho and Marco Reus(Borussia Dortmund)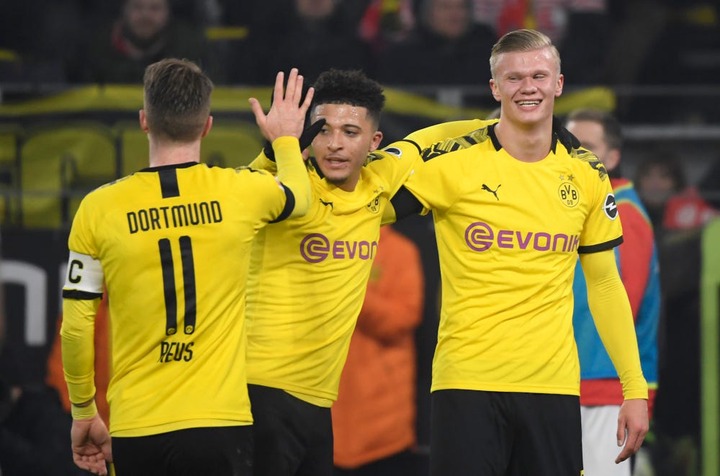 The Borussia Dortmund youngsters are brilliant talents to watch.The trio have combined so well in the front scoring goals when they play together.In their first eight Bundesliga games in which Haaland,Sancho and Reus played together,the trio scored a combination of 16 goals for Dortmund.
4.Mohammed Salah,Sadio Mane and Firmino(Liverpool Fc)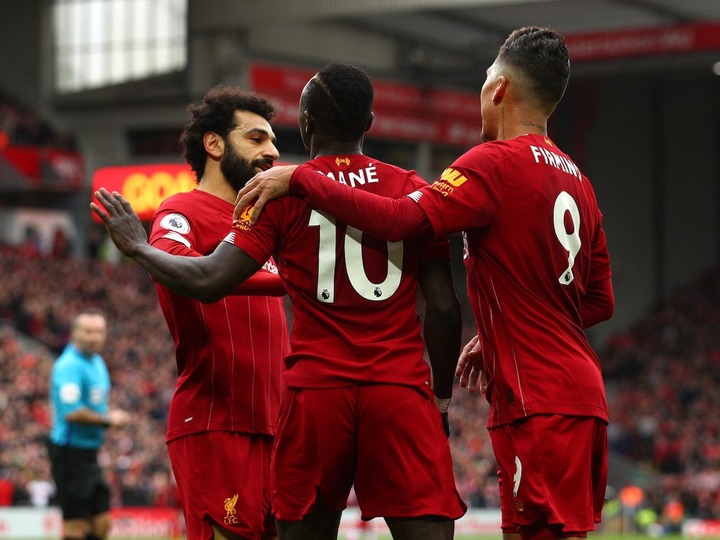 Liverpool's front three have proved to be one of the most dangerous attacking trio when they play together.Their game is so excellent if you have watched them play.The trio scored a combination of 55 goals;Salah-23,Mane-21 and Firmino-11 goals in 2019-20 season.
5.Neymar,Mbappe and Mauro Icardi(PSG)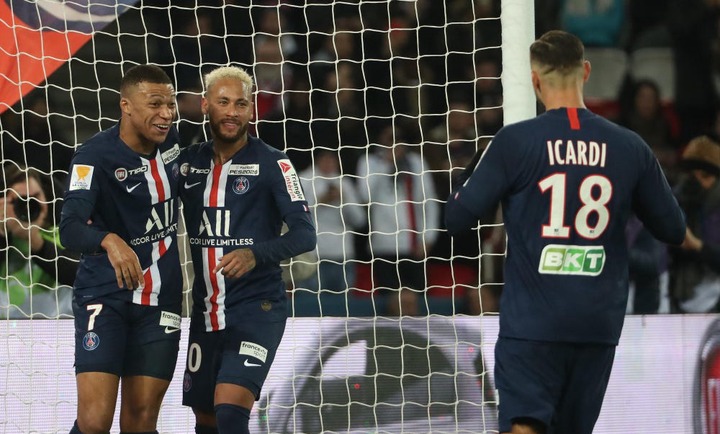 The French giants trio are the perfect front three for PSG.The impressive trios form cannot be overlooked for that matter. They played 27 games together in 2019-20 season where they managed to scored a combination of 68 goals;Neymar-18,Mbappe -30 and Icardi 20 goals.
6.Aguero, Sterling and Mahrez(Manchester City)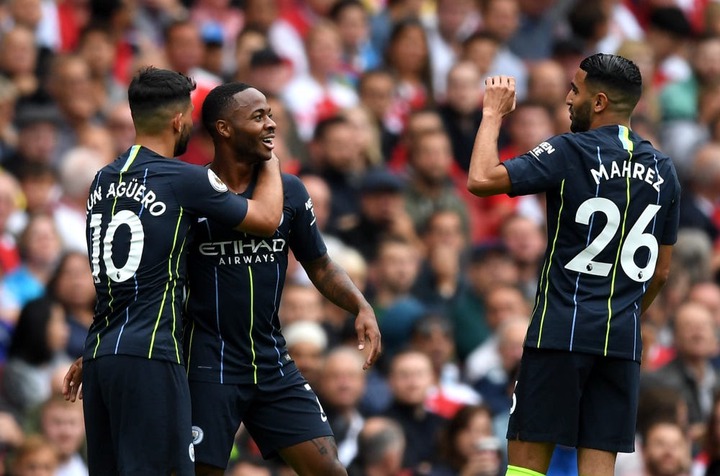 Manchester City's trio have jointly managed to play so well for City where they have been impressive over the years.However,it is sad to see Aguero being benched for the better part of the season with rumours saying he is likely to exit.Despite that fact, the front remains one of the best ever in the premier. They scored a combination of 61 goals for City in 2019-20 season.
7.Ronaldo,Dyballa and Higuain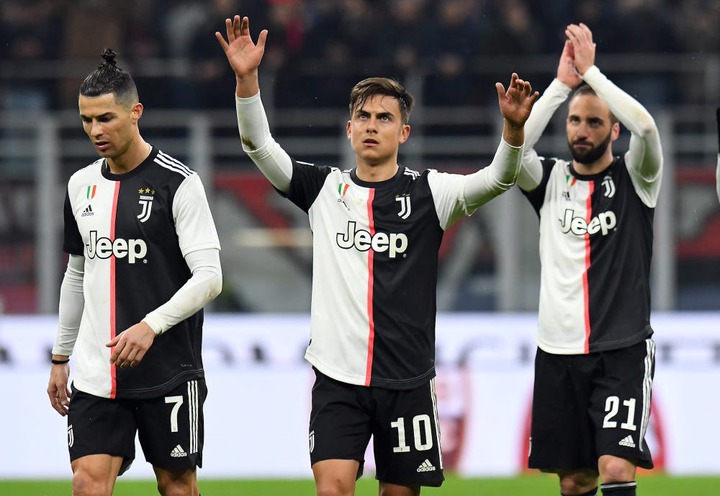 Ronaldo is aging gracefully,currently he is 36-years -old but still he is making incredible records at the moment alongside Juventus duo Paulo Dybala and Higuain.Currently Ronaldo mostly plays alongside Chiesa and they have blended well so far.The combination of Ronaldo-32,Dyballa -17 and Higuain- 10 ,they all scored 59 goals in 2020-21 season.
8.Kane,Moura and Son(Tottenham)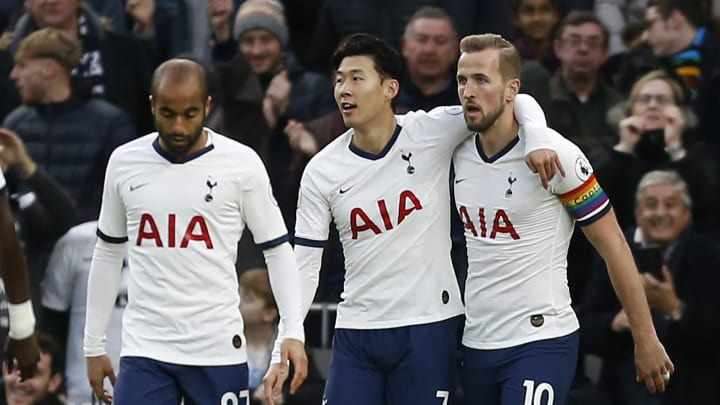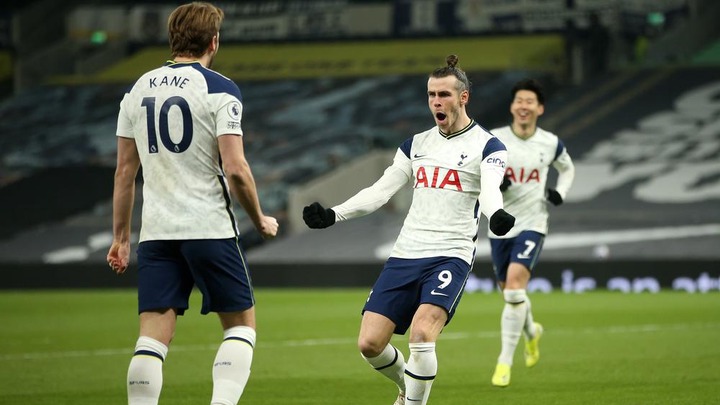 The attacking trio of the Hotspurs is one of the deadliest in the premier league right now.They have destroyed many defences and proved to strong for some defenders to keep up with.Harry Kane has 17 goals so far,Son has 13 goals and Moura 3 premier league goals bringing a total of 33 goals so far.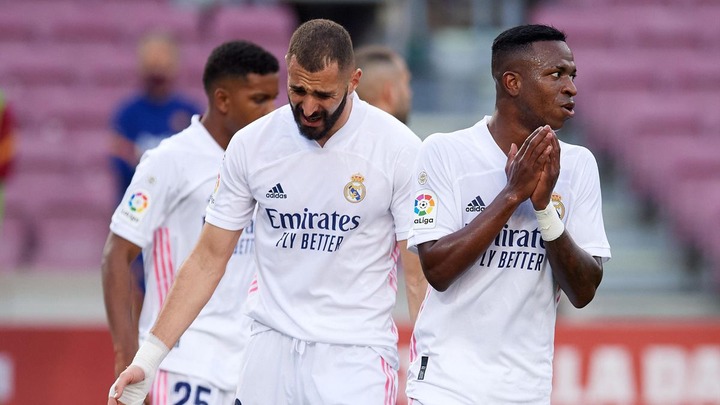 The list cannot be complete without attacking trio of Real Madrid's Karim Benzema,Rodrigo and Vinicius Jr.
Content created and supplied by: Truman_254 (via Opera News )