Known for his flamboyant dress-sense and gun-toting female body guards, the former Libyan leader Muammar Gaddafi was also considered a skilled political operator who moved swiftly to bring his country out of diplomatic isolation.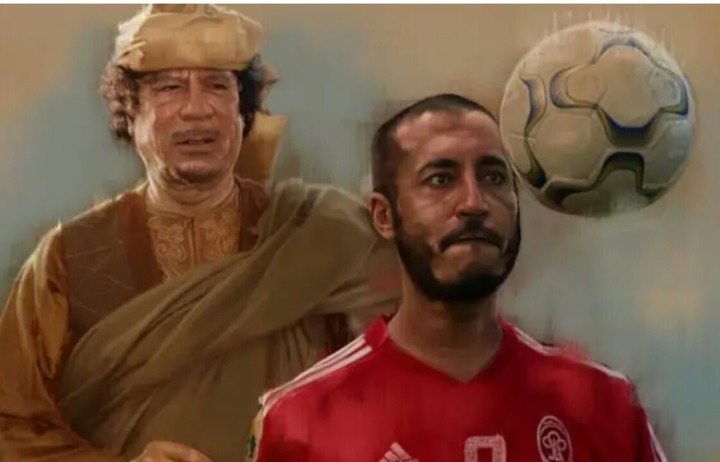 In addition to his destructive rule at home, Qaddafi was despised by much of the international community.
His government was implicated in the financing of many anti-Western groups around the world, including some terror plots. 
Do you know he had a son who was once a football player? 
Al-Saadi Muammar Gaddafi was born 25 May 1973) is a Libyan retired professional football player.
The third son of former Libyan leader in 2011, he was the commander of Libya's Special Forces and was involved in the Libyan Civil War.
It may be a far cry from the Libya of now but way back in 2003 the Gaddafi empire was at the height of its power and such was Muammar Gaddafi's influence and finance, he was able to ensure his son could play at the Camp Nou.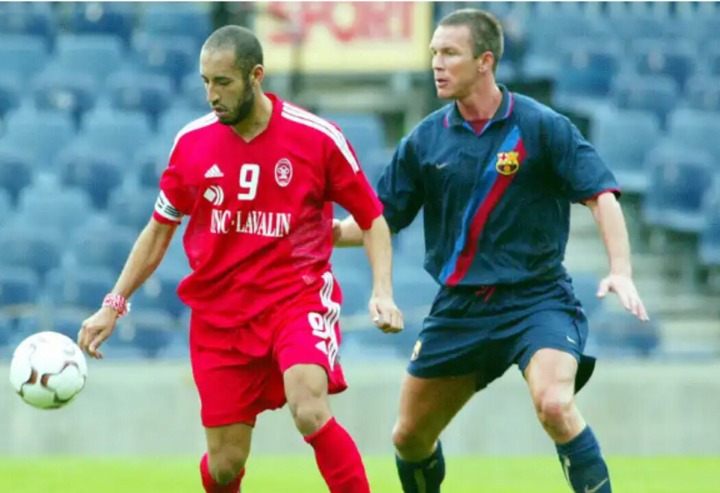 However there was nothing normal about the footballing career of Saadi Gaddafi. 
Within three years (between 2000 and 2003), he had represented the Libyan capital's two biggest clubs, namely, Al Ahly Tripoli and Al Ittihad Tripoli. 
In later years, he joined Serie A club Udinese, making a single appearance as a substitute followed by a brief spell at Sampdoria, but Gaddafi departed Italy having played in only two official matches.
A failed footballer, an immoral celebrity and a public official of questionable repute, it suffices to say Saadi would leave behind few good memories.
Content created and supplied by: TimesNowKE (via Opera News )