Marriott and Kipchoge.
Eliud Kipchoge's marathon records have placed him in books that will be read over the years to come.
His shining athletics star has also enabled him to meet high profile personalities within and outside the country.
Today Kipchoge was privileged to meet and interact with Jane Marriott the United Kingdom's High commissioner posted to Kenya.
From the trending pictures that the two shared on their Twitter handles it shows that the meeting was super interesting. The photos also showed a good chemistry between the two.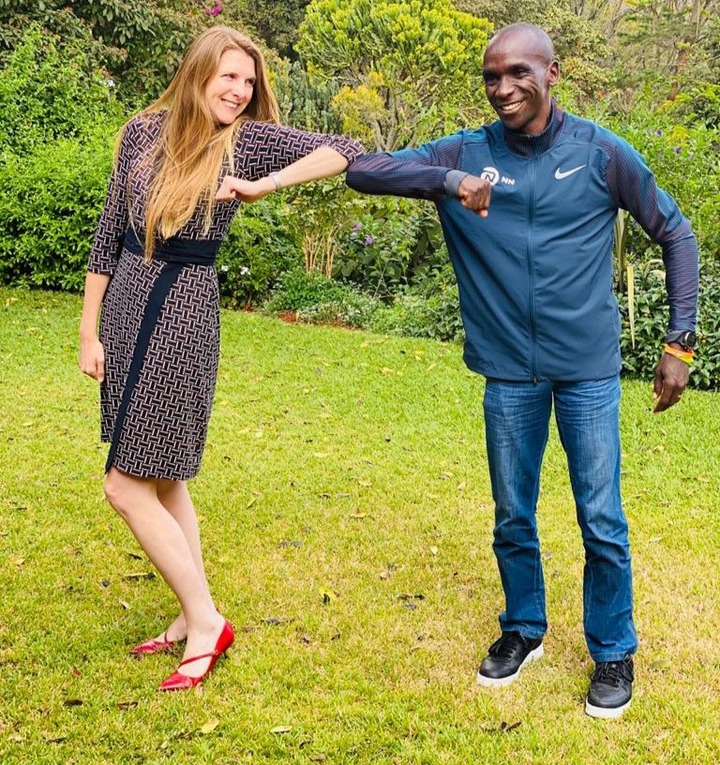 Jane referred to the legendary athlete as the 'one and only' isn't that amazing?
The commissioner further disclosed that she had learnt some of Kipchoge's initiatives aimed at restoring tree cover in the country.
She also had an opportunity to practice her running stance and found out Kipchoge's favourite music.
She referred to the legendary athlete as the greatest runner of all times.
Content created and supplied by: Isaac_Adungo (via Opera News )