MANCHESTER United and their English counter parts Arsenal , Tottenham hot Spurs are three top clubs who are favorite to lift this trophy come Many this year. Other serious clubs predicted to lift this trophy come May include AC Milan, Rangers ,Ajax and SA Roma from Italy. This season edditon will be very close encounter as so many teams from different countries are very strong ams and are likely to win it.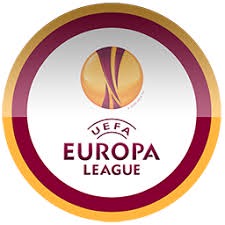 The Draw from UEFA Europa League took place today at 1200hrs GMT , English premier league had three representations ie Manchester United , Tottenham hot Spurs and Arsenal. Manchester United qualified after demolishing Spanish side Real Sociedad aggregate of 4-0 while Tottenham beat Wolfsberger 8-1 aggregate score. Arsenal also eliminated Portuguese outfits Benfica 4-3 aggregate score.
The first League will be played March 11 while the second leg will be played in a week time in March 18 2021.Then after that the draw for quarter final will be conducted alongside the draw UEFA Champions League.
Here is the Draw in full:
Olympiacos vs Arsenal
Manchester United vs AC Milan
Dinamo Zagreb vs Tottenham
Granada vs Molde
Slavia Prague vs Rangers
Roma vs Shakrtah Donesk
Dynamo Kiev vs Villarreal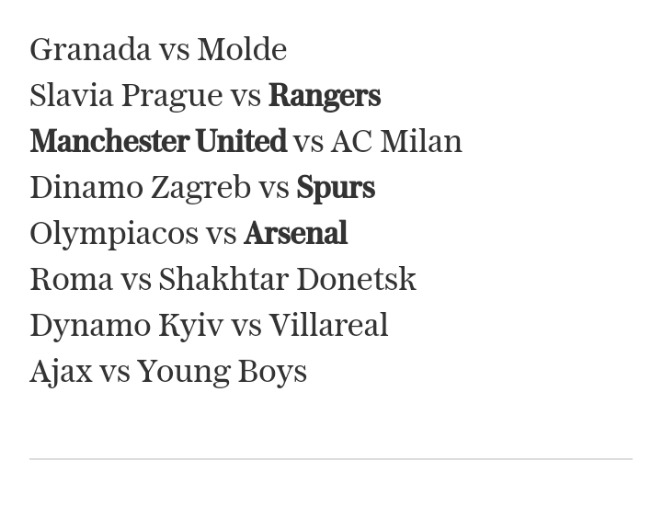 .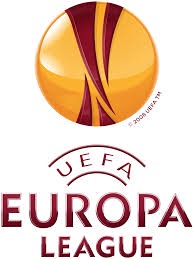 Other teams that qualified to round of 16 include Rangers, Shakhtar Donesk ,Ac Milan , Villarreal ,Roma ,Ajax among other top teams.
Content created and supplied by: Deepstate1 (via Opera News )