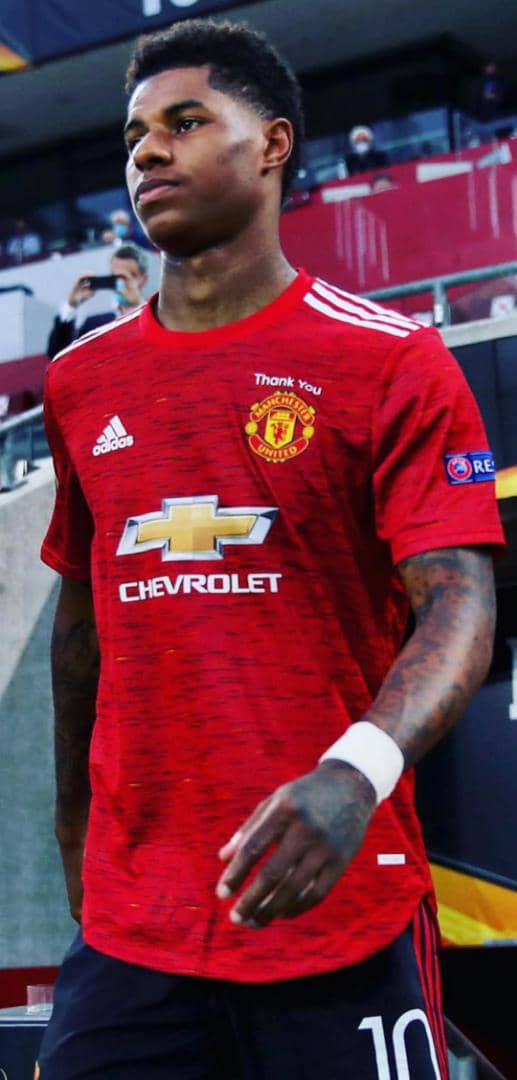 Marcus Rashford is still in trouble with his club's fans. After going through a series of serious racial bullying throughout this season due to his poor decision blunders, this morning, he came under attack after Manchester United posted this picture of him ready for Thursday night clash with Real Sociedad.
They call him names such as selfish, foolish, antelope, and so on. The Old Trafford's No.10 player has earned for himself negative points due to his habit of hoarding balls and missing shots.
Manchester United have been edged out of their one-time top table position in the Premier League by Manchester City Football Club, and are just neck-in-neck Leicester by goal difference.
"Bench Him, he costs us too much in the league," writes Lukasjuanoktora on Instagram. A position echoed by at least 3 commenters.
Walter Versace, a fan, wrote. "Rashford must (be) introduced as a sub (substitute) coz really watching him disappoints us, 90+ minutes is a torture to us."
Zalan, a fan, described Marcus Rashford as the most overrated player ever in the history of football. The disappointed supporter also calls upon him to leave Manchester United and altogether "leave football."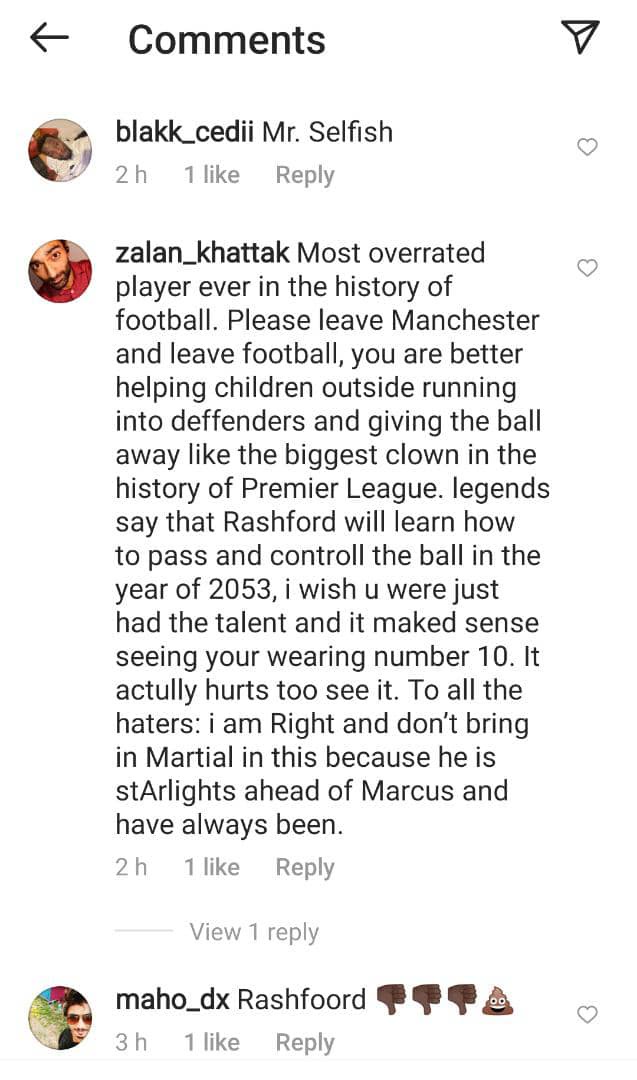 The disappointed fan bashed Rashford ahead of Thursday Europa match with all obscenities in his head.
In the January incident, the disgraced English star shrugged off the racial barrage of abuses poured on him on Social Media with a mild tweet.
"Humanity and social media at its worst. Yes I'm a black man and I live every day proud that I am. No one, or no one comment, is going to make me feel any different. So sorry if you were looking for a strong reaction, you're just simply not going to get it here 👊🏾"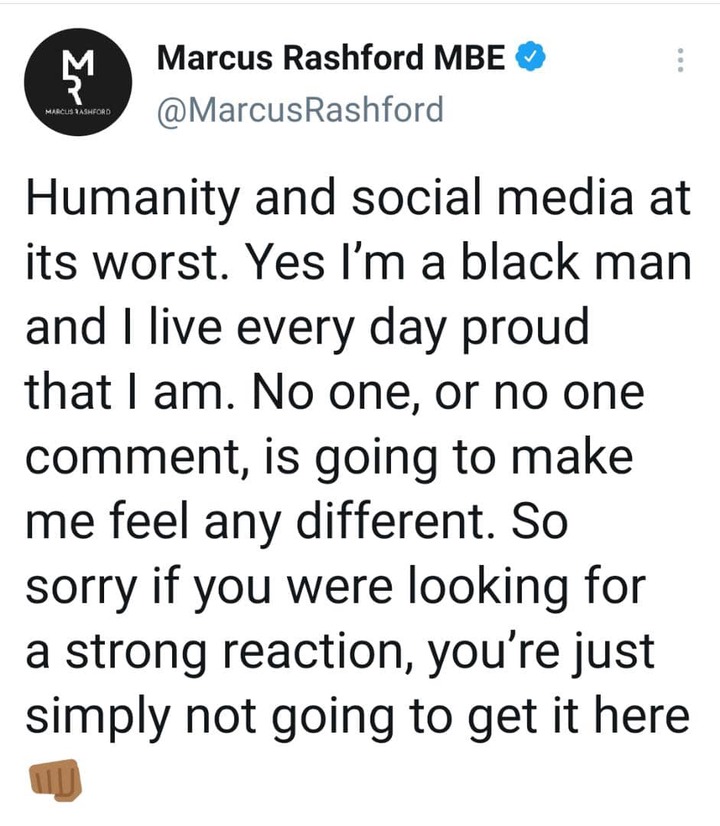 The Manchester United are meeting Real Sociedad on Thursday evening. And the striker will definitely start the match.
Content created and supplied by: Weakleaks! (via Opera News )