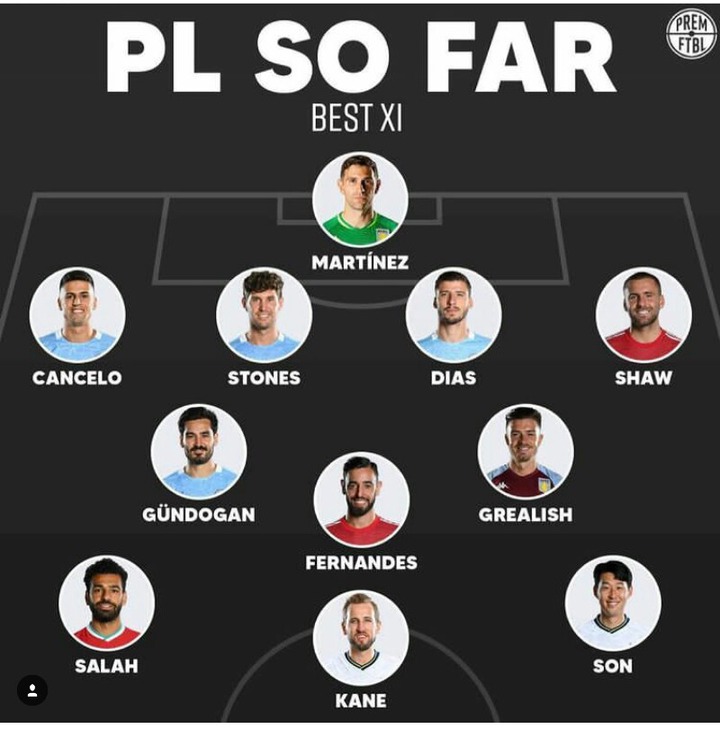 Premier league is the most competitive league in the world and has a number of quality players.The 2020-2021 season has been very competitive so far and some of the top players have rose to the occasions for their various teams.The above line upon consists of the best performers in this premier league season so far.
Emi Martinez of Aston Villa has been very vital to the Villa team.The former Arsenal Goal keeper brought leadership and quality as well as experience in the Aston villa's back line.Ruben Dias and John Stones of Manchester city have been also great at the centre back position for City who are on the top of the league currently.
Cancelo and Shaw both have had a good season in the left and right back position respectively. Shaw has transformed to a phenomenal player same to Cancelo.Gundagon and Jack Grealish have been great goalscorers and midfielders for city and villa respectively. Bruno Fernandez has been a great player for Manchester and a superb attacking midfielder.Duo Kane and Salah have been marvelous for Tottenham and despite a bad season for Liverpool Salah has still remained in the Klopp line up.
Content created and supplied by: _Tymoh (via Opera News )