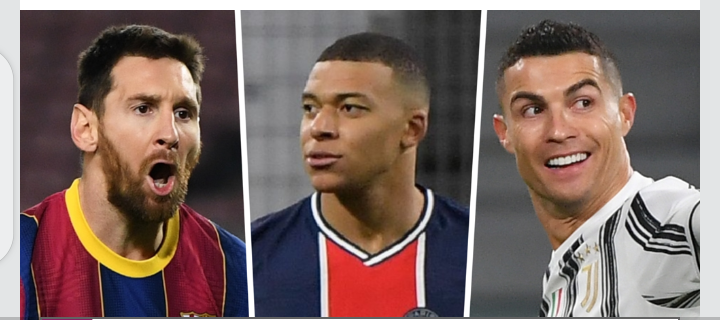 " I tell myself Am better than Messi & Ronaldo' those are claims made by Mbappe. Klyan Mbappe is a French professional footballer who plays as a winger for the France National Team and the Paris Saint Germin. The 22 year old helped France win the World Cup competition at only 19 years old. The PSG talisman is among the youngest strikers to help their countries win the most honoured trophy on the planet, The World Cup.
Lionel Messi is an Argentine professional footballer who is said to be one of the greatest soccer talisman in the World. He plays for Argentina National Team and the Barcelona Football Club. He won the trophy of the best footballer in the world for six times. He further assisted Barcelona win La liga, Cup and EUFA champions league the same season.
Christiano Ronaldo is a Portuguese Professional footballer, plays for both Portugal National Team and Juventus. Ronaldo started his career in Man U then later transfered to Real Madrid where he won the trophy for best player in the world five times. He also enabled them win La liga three times consecutively.
Mbappe still has aong way to go looking at his age compared to the two soccer legends who are in their 30s. He has to give the best in order for him to claim he's better than the two.
Do you think Mbappe is better than the two?
Content created and supplied by: Moselaws (via Opera News )