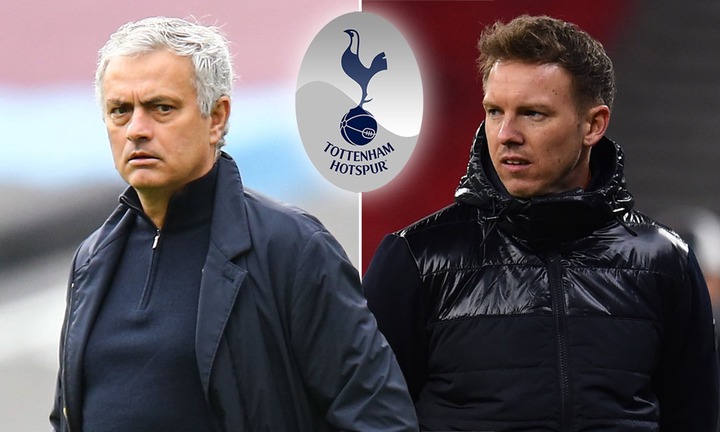 Tottenham's manager Jose Mourinho might exit any time soon as the management talks of his replacement by Julian Negelsmann.
Tottenham is in nineth position in English Premier League with Forty points, they are five points behind the top four. Tottenham has been performing dismally compared to previous season. Tottenham's side has to change tactics in order to secure a ticket to UEFA champions league by finishing in top four in English Premier League. The management is seeking services of RB Leipzig coach Julian Negelsmann to redeem the lost glory.
On other hand, Diego Costa who is ex -striker of Chelsea and Athletic Madrid is said to join Sao Paulo if the agreement on two years contract is reached. Diego Costa has turned down offer from Al Nasr Of Saudi Arabia. Palmeira Fc is also seeking to have Diego Costa on their side.
The spaniard striker who changed his Nationality from Brazil, is said to prefer any team that will give him a contract of two years .
Content created and supplied by: Chitechi (via Opera News )