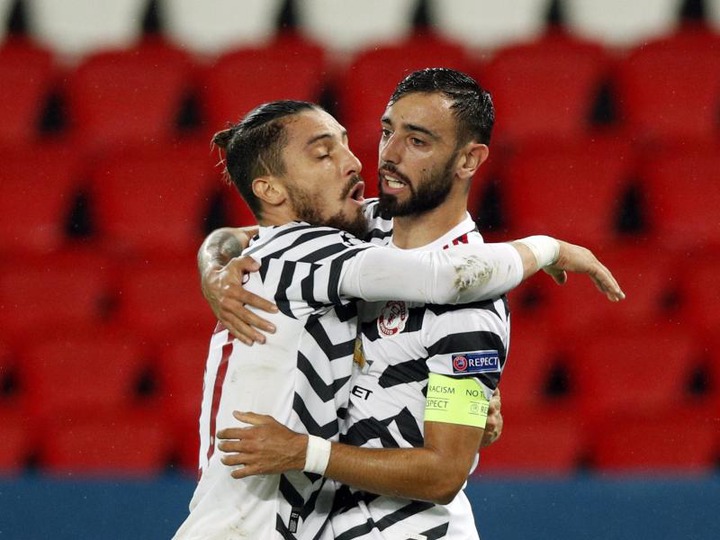 Will the former Porto lef tback continue to stay at old trafford?. Alex Telles joined Ole's side last season from Porto Fc to rival Luke shaw who was consistently suffering from injury. However after his arrival, he has failed to surpass Luke Shaw who is currently club's main left back.
Rumours have arouse that Alex could join Inter Milan next season after failing to get enough chance to express his full potential in the field. Mostly Ole Gunnar favours youngster Williams ahead of Telles. Telles have started only three games this season and he could move to Inter Milan to seek more playing time as a regular starter.
However the left back recently played down the exit rumours claiming that he is happy at old trafford and he can stay there for long. He revealed that he enjoys the companion of both Bruno Fernandez and Victor Lindelof. He stated that he will impact fully to the team when called upon in the game.
He has urged Ole Gunnar to give him more playing time so that he can challenge Luke Shaw after explaining that the only difference between him and Luke Shaw is the length of time they have spent at old trafford.
Ole Gunnar Solskjar responded to the rumours that Alex Telles is among his plans to improve the team at large. He congratulated Telles for his humility and hope and he urged his squard to imitate him. Ole stated that every player has an opportunity to challenge for the first eleven depending on their performance. He also congratulates Luke Shaw for his current overwhelming performance .
Content created and supplied by: KipkiruiVictor_02 (via Opera News )