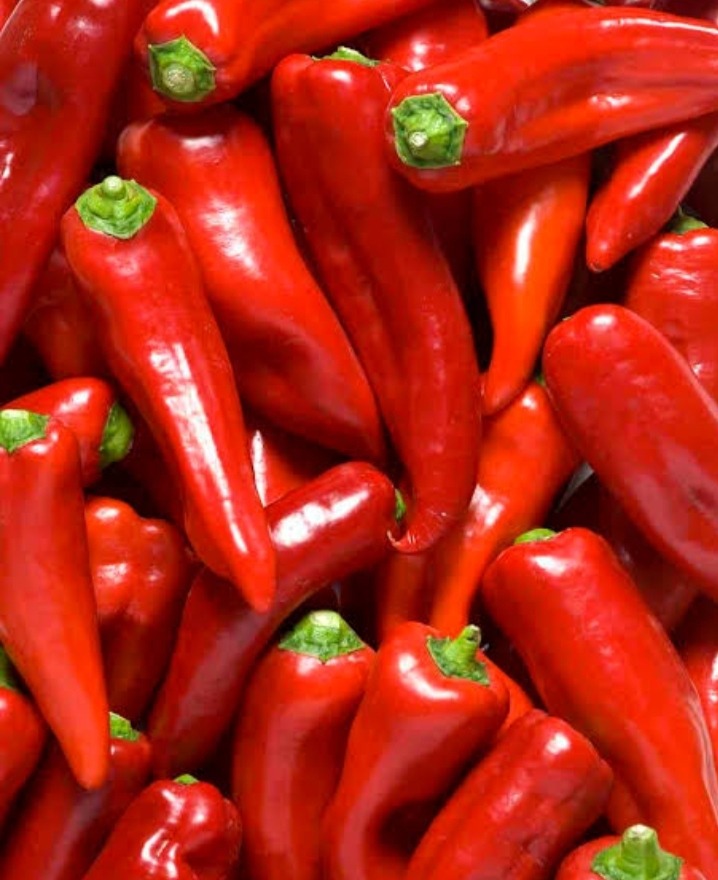 Peppers are are important spices that we need to Include to our meals daily. Peppers contain a chemical known as Capsaicin. Actually this chemical acts as an anti- irritant. People different digestive problems or conditions are therefore advised to take peppers at least daily. People with Ulcers are also advised to include peppers as a spice in their daily meals. This chemical known as Capsaicin provides anti-oxidants and other chemicals that facilitates the digestive process. Therefore excessive eating of peppers is important because it heals stomach upset, cures diarrhea and also reduce bloating.
Capsaicin improves metabolism and aids to digestion. Peppers increases metabolism by generating thermogenic processes which in return generates heat. Because of increased heat, energy is utilised. It burns down all the calories. Therefore peppers should be eaten during breakfast to provide appetite for the rest of the day. Therefore this aids to weight loss.
peppers helps to relief joint pain. Capsaicin has a powerful pain relieving properties. It is also important to skin. When capsaicin is applied to the skin it reduce the chemical P. This ingredient carries pain messages to the brain.
Peppers can also reduces cancer risk. It helps prevention of cancer by attacking many various channels in the process of the growth of cancer cells. According to research capsaicin slows down the growth of cancer cells. Bell pepper has folic acid, lycopene and luteolin. All these compounds contains compounds help to protect the body against those cells.
Comment share, like and follow for more updates.
Content created and supplied by: Otino (via Opera News )