Neymar's tweet
Neymar quickly took to Twitter after Frenkie de Jong's controversial penalty was awarded for Barcelona in the 27th minute.
The Dutchman may have just tripped over his legs as it appeared, but the ref did not seem to care about that and pointed to the spot.
Neymar tweeted: "Joke that penalty," followed by laughing emojis.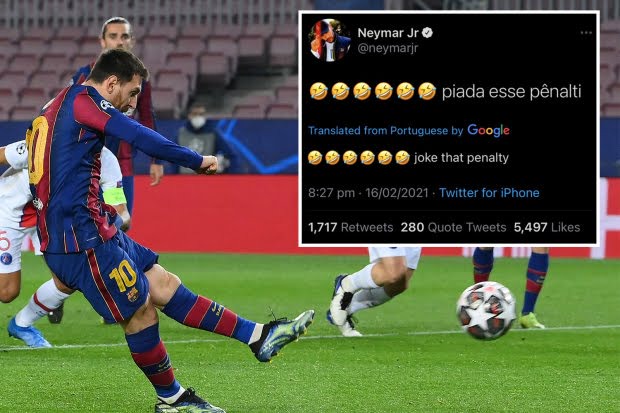 The tweet was immediately spotted by fans, who did their part and started sharing it on social media. But the post wasn't on for long, with Neymar ultimately deleting it.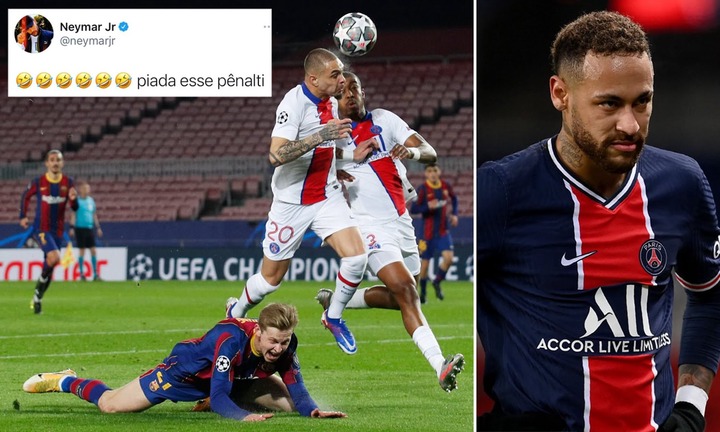 Pique and Griezmann's argument
Curiously, this heated episode happened with the scores still at 1-1. After PSG won a corner in the second half, Piqué exploded at his teammates' inability to impose themselves on the game. With no fans in the stadium, every word could be heard.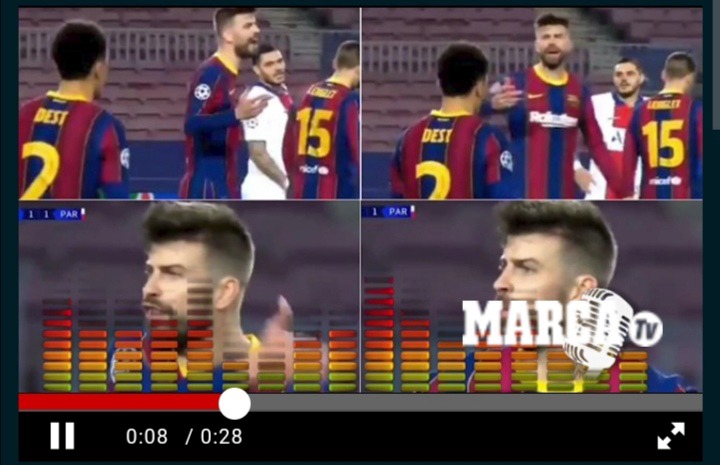 The audio from this argument has been picked up and the full conversation was as follows.
"Not one long spell of possession, for fuc*s sake. Holy hell! Come on!" screamed Piqué.
"Easy", responded Griezmann, but Piqué was not willing to cool down, shouting back: "F's sake. Not one decent spell of possession!"
"That's enough Geri, easy," Griezmann tried again to calm Piqué down with no success, 
Pique burst: "F's sake Griz, f*king hell!".
Grizemann lost patience now and told the defender, "Fu*k off":
Pique talked back:" No, Fu*koff yourself".
Piqué then tried to explain what he was grumbling about, saying:
"We're suffering, we've been like this for five minutes!"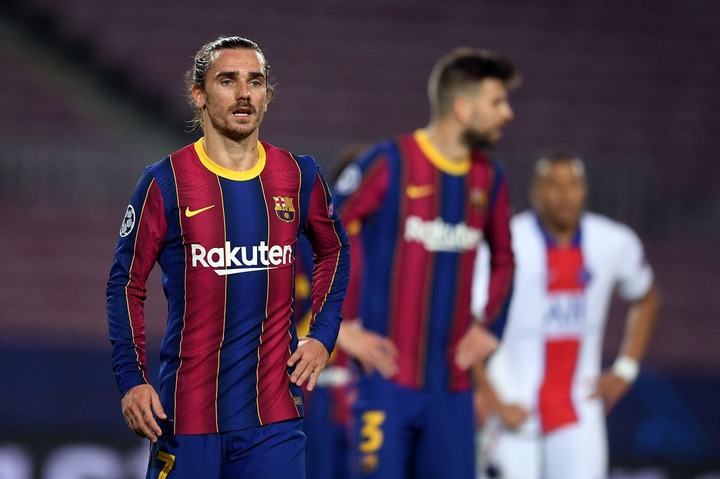 Thank you for your interest. For more news and entertainment follow, share, like, and comment.
Content created and supplied by: Meel001 (via Opera News )