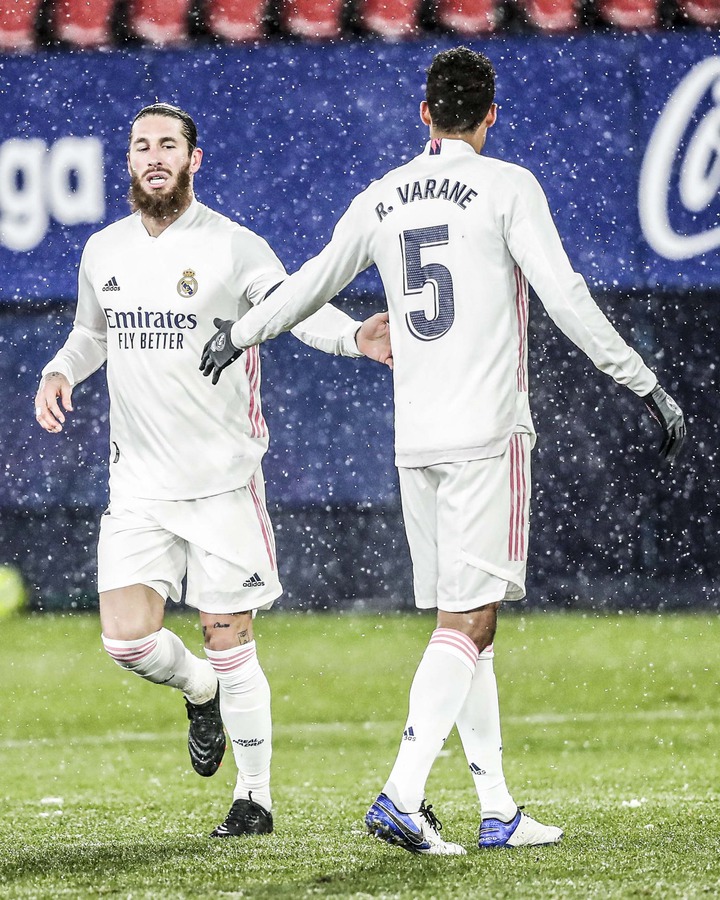 It is so unfortunate for Real Madrid as sad news hit the camp revealing that Rafael Varane has tested positive for Covid-19. This comes just hours before their first leg of the UEFA quarter-finals game against Liverpool at Alfredo di Stephano ( Real Madrid's training ground)
This means the center-back will have to miss the champions league game leaving Real Madrid without any of their first choice center-backs as captain Sergio Ramos is also set to miss the match due to injury.
Real Madrid will have to field a weaker team at the back likely to be tormented by Salah, Mane, and on fire Diogo Jota. The only time Real Madrid played without the duo of Sergio Ramos and Rafael Varane in the Champions League was back in 2018, a game they lost 3-0 to a Russian team CSKA Moscow. There could be a replica of the same scenario tonight with Real Madrid's shot-stopper expected to ship in a couple of goals.
Meanwhile, our thoughts are with Rafael Varane as we wish him a quick recovery.
Content created and supplied by: Charlessy (via Opera News )