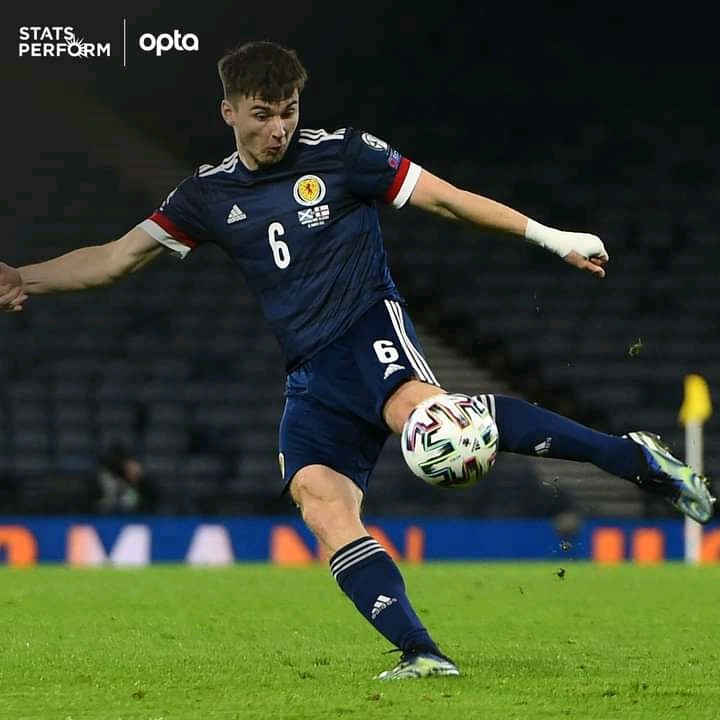 Kieran Tierney provided a stellar performance yesterday to help his side sail past Faroe island.Tierney plays for both Arsenal fc in England and also parent country Scotland National team.
Yesternight Scotland played against Faroe island as part of the final games during international break.He usually plays as a left back for Arsenal and also Scotland.However yesternight he was given a new role to play at centre back.Allow me say that he never disappointed.
John McGin scored the first goal and it was an assist from the Arsenal left back.John Mc Gin then went on score a second one and it was still from the Arsenal man.He then gave yet again another assist to bag his own set of assists for the night.
While playing as a central defender,you are not in a position to go in front as much and so we can only guess the game that he had yesterday.He also needed to cover for Andy Robertson of Liverpool who was operating from left back.
Scotland needed this win and thats why they probably named this line up with players playing in unfamiliar positions.Scott Mc Tominay was present too though this time from the midfield.He has also played at centre back a couple of times.
Arsenal fans can only wish the same form is replicated by Tierney in the premier league against Liverpool on Saturday.
Content created and supplied by: WillyKim (via Opera News )