It was a happy match day for Jose Mourinho, the coach of Tottenham hotspur who led them to their critical victory on Saturday over Manchester City and top the premier league table.
Tottenham started well by having an early goal through Son Heung-Min which makes it 9 goals for him this season. Manchester City seemed to play their normal game; possession and aggressive fight as usual but this did not help either.Their game was so much predictable.
Manchester city's goal on the 27th minute gave them false hopes that they had equalized only to be disappointed by the VAR decision which nullified the goal.
The VAR decision was not received well by Manchester city's players as they were so furious even at the start of the second half but on the other hand Tottenham were so focused to hold on the lead till the last minute.
De Bruyne, who had to carry the most weight for manchester city has had his chances during the first few minutes after the start of the second half but all went to waste while others were blocked by Eric Dier.
Lo Celso sealed their win on after he was substituted to the match and on his first touch which was a counter attack to give them a victory of 2-0 and a total of 20 points.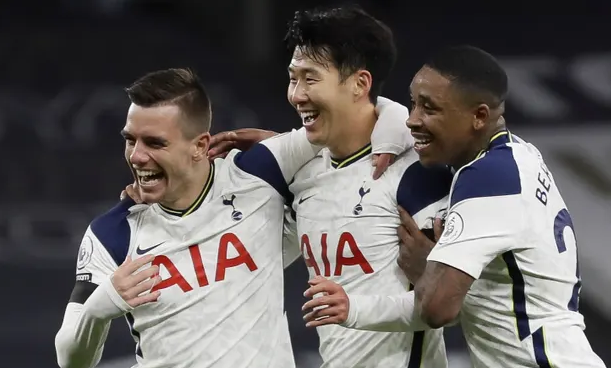 Content created and supplied by: MastMedia (via Opera News )