With today's technology, you do not need satellite dishes to watch live football. There are ample sites you can use to stream live soccer. You can now watch any game, at any place absolutely free. Here are the sites you should choose.
1) Live soccer TV
This site is a gem to every soccer fan. It not only allow your to stream live matches but you can see live results. Besides, it keeps you updated with latest football news around the world. The site is absolutely free, no signing up or premium content. Visit the site and it enjoy soccer. It's available both in android and iOS.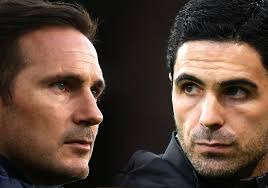 ESPN
This is a global company known for soccer streaming alongside other sports. You get to choose between free and premium content and it's available on the web, android app or iOS version. Visit the website or app play store to check it out. However, the applications may have geographical restrictions.
Total Sportek
Total sportek provides all sports in all languages. It has a very easy user interface and it's available on the web. You can stream all matches, results, upcoming fixtures and other sports. However, it has adverts pop ups but you can solve this problem with ad blockers.
VIP league
VIP league is simple to utilize and available in English, Italian, Russian and Spanish. It has almost all soccer steams in the world. The site has a great user interface as well as high definition display. Visit the website for streaming.
Content created and supplied by: Smartwritinghub (via Opera News )